Gazebo, Pavilion, Gavilion™ or Pergola: Which Type of Outdoor Shelter is Right for You?
If you're considering an outdoor shelter for your yard, you may wonder what outdoor structure —a pavilion, pergola, gazebo or gavilion™ would benefit you the most for the way you enjoy the outdoors.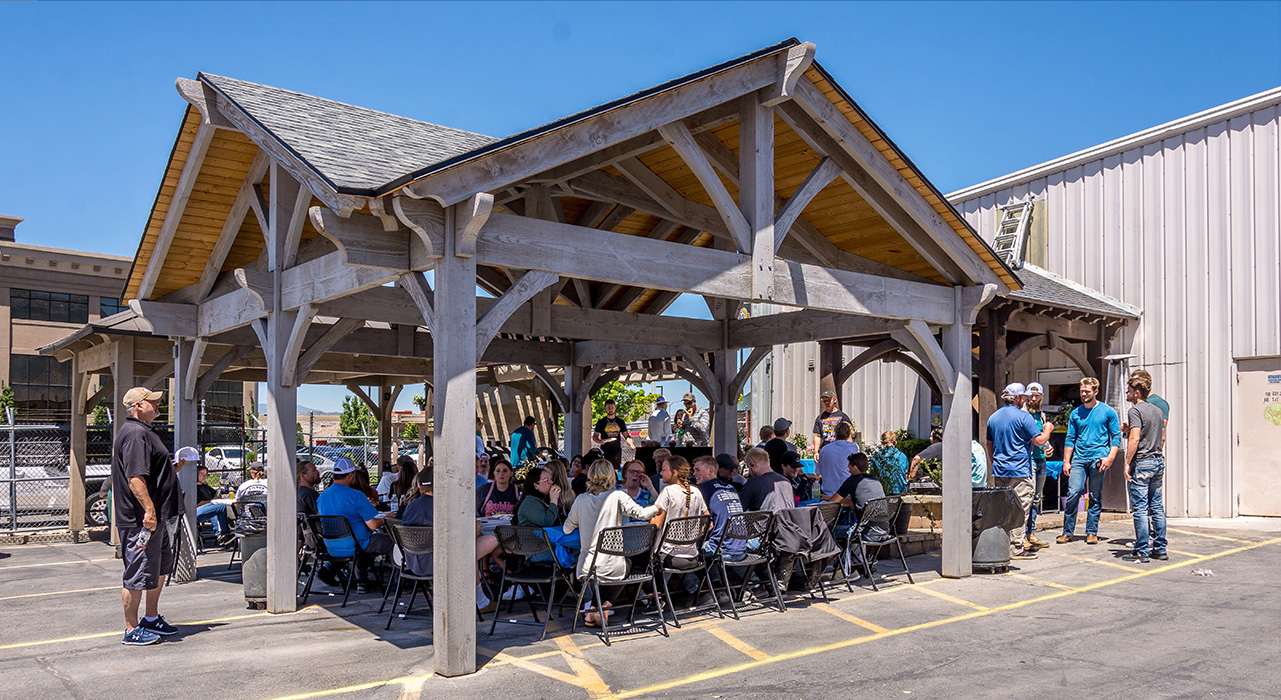 Enjoying each other's company at lunchtime in the outdoors at Western Timber Frame™.
Gazebo, Pavilion, Gavilion™, Pergola: A Quick Overview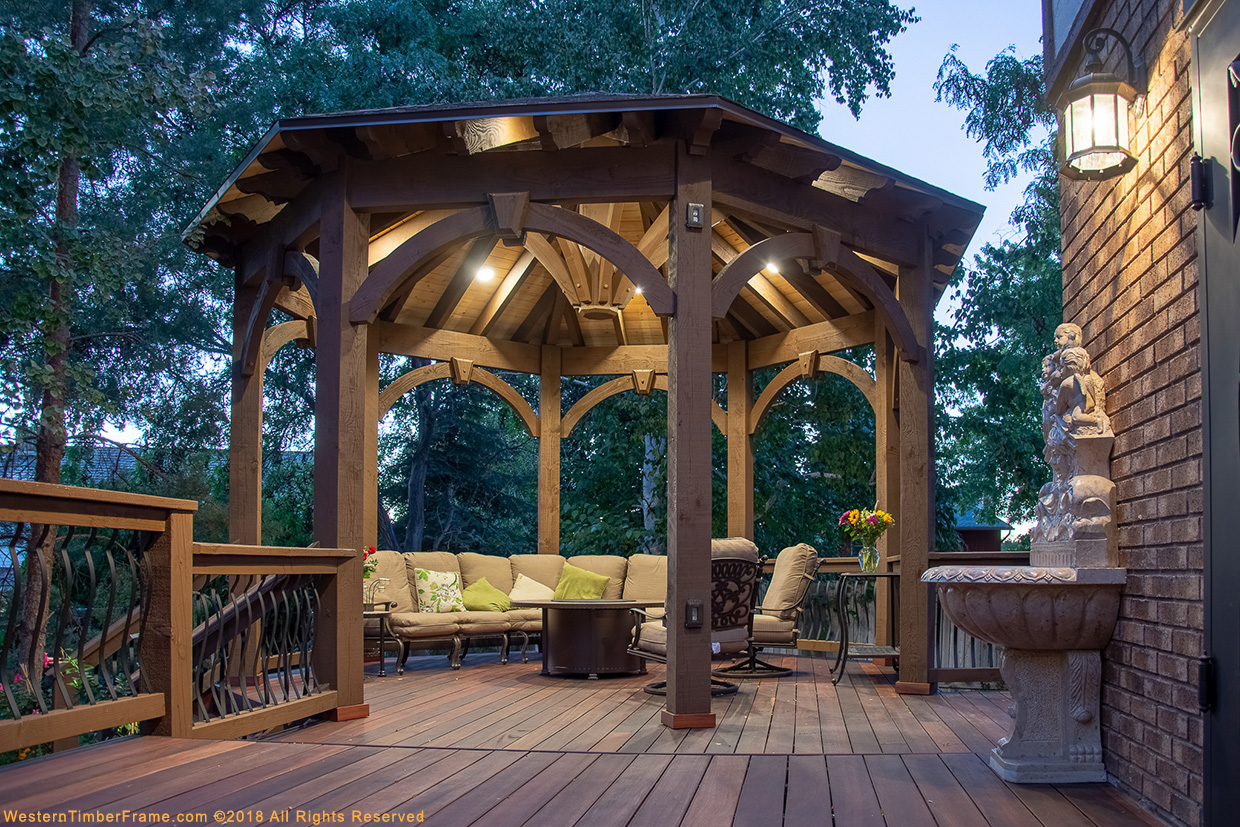 Traditionally, gazebos are formed in polygons, a 6-sided hexagon, an 8-sided octagon, or a 12-sided dodecagon, creating a robust framework. The complexity of the gazebo's polygon shape is patterned after the honeycomb, impressively engineered for strength and beauty.
Gazebos are unique in their ambience, typically with a fully covered roof or at you can choose to design it with an open cupola area. It is a place to connect intimately with the love of solitude, family joy, and nature. Gazebos are a timeless landscape showpiece.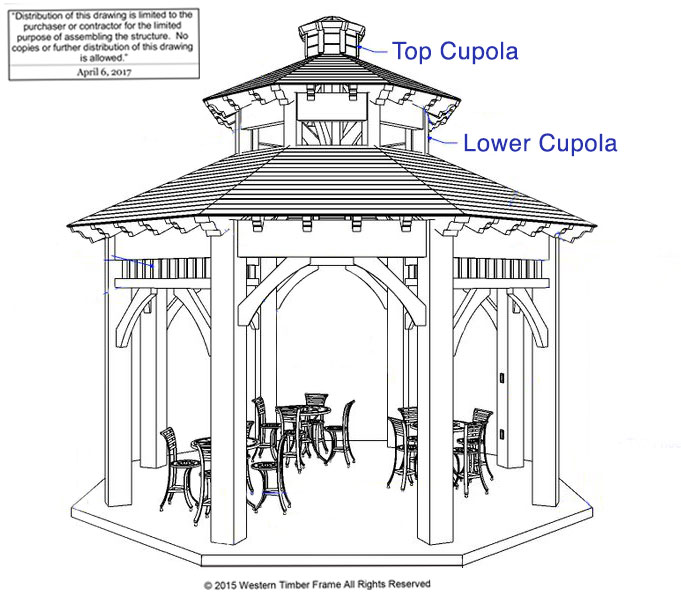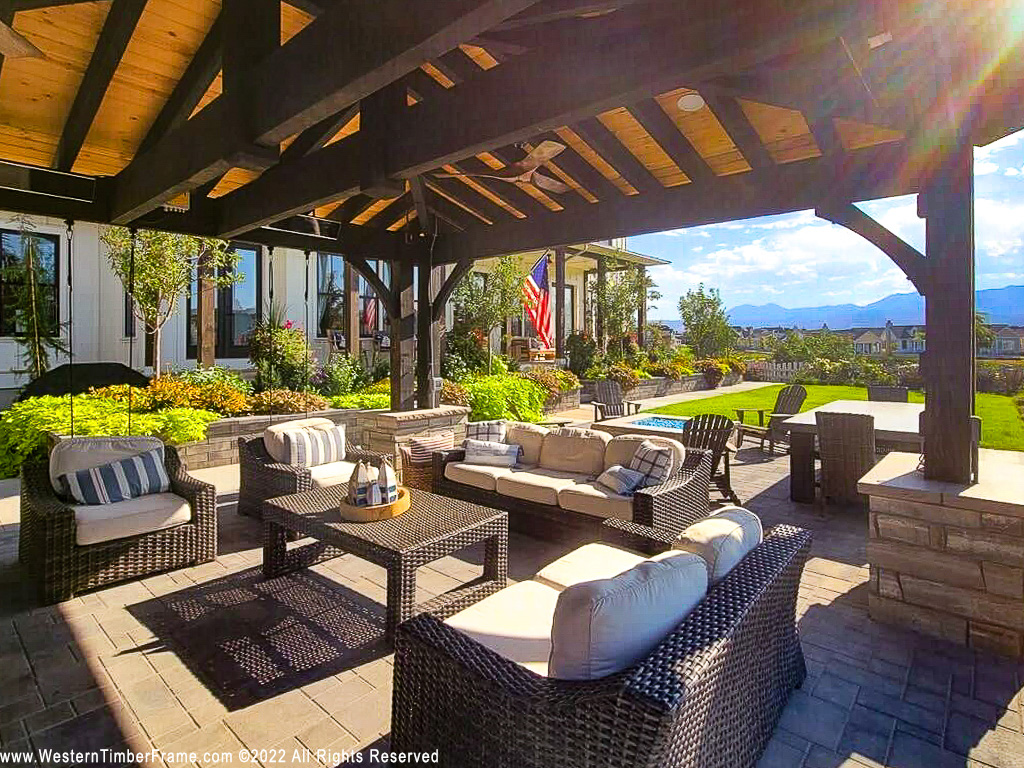 A pavilion has vertical posts with a providing full overhead protection from the elements and shade with a solid roof.
Pavilions are often free-standing but can be attached to another structure or building.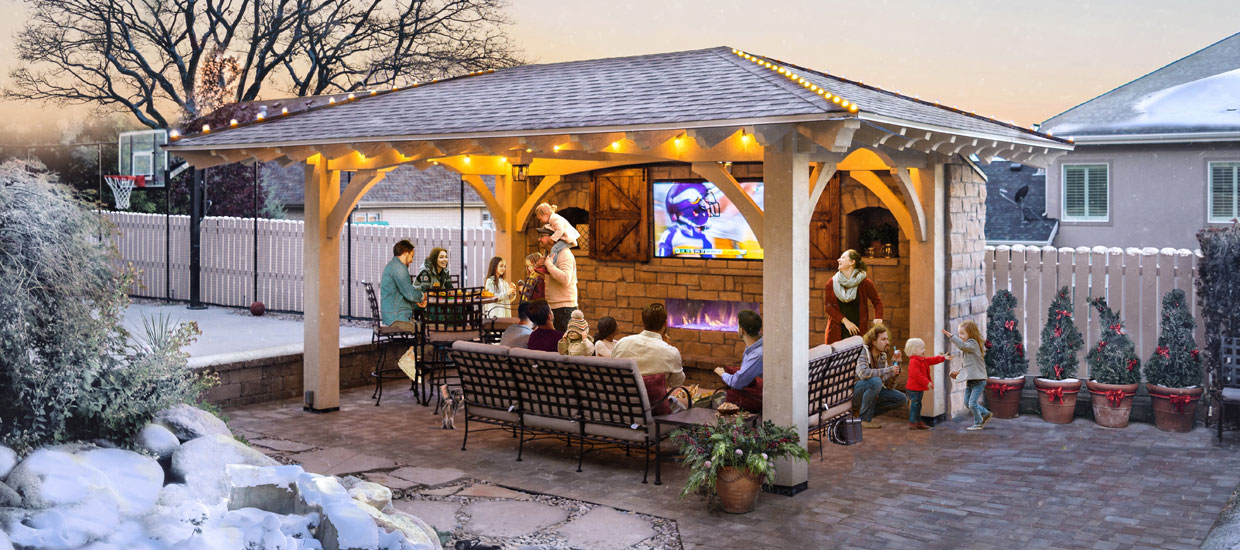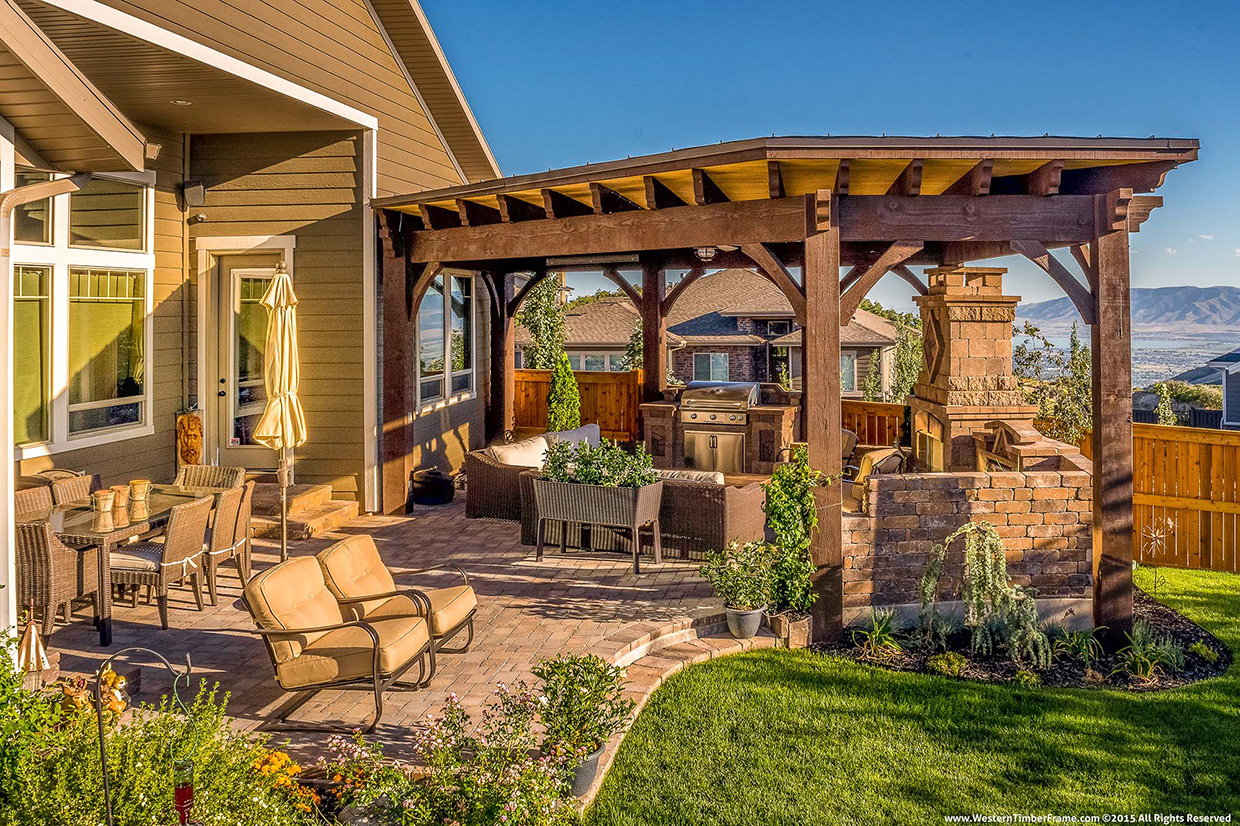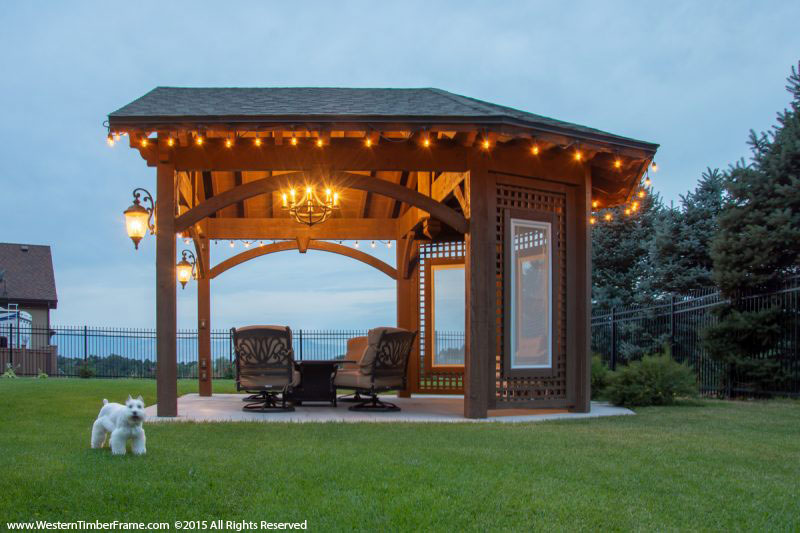 A gavilion™ is stunningly combines the various features of a gazebo and a pavilion.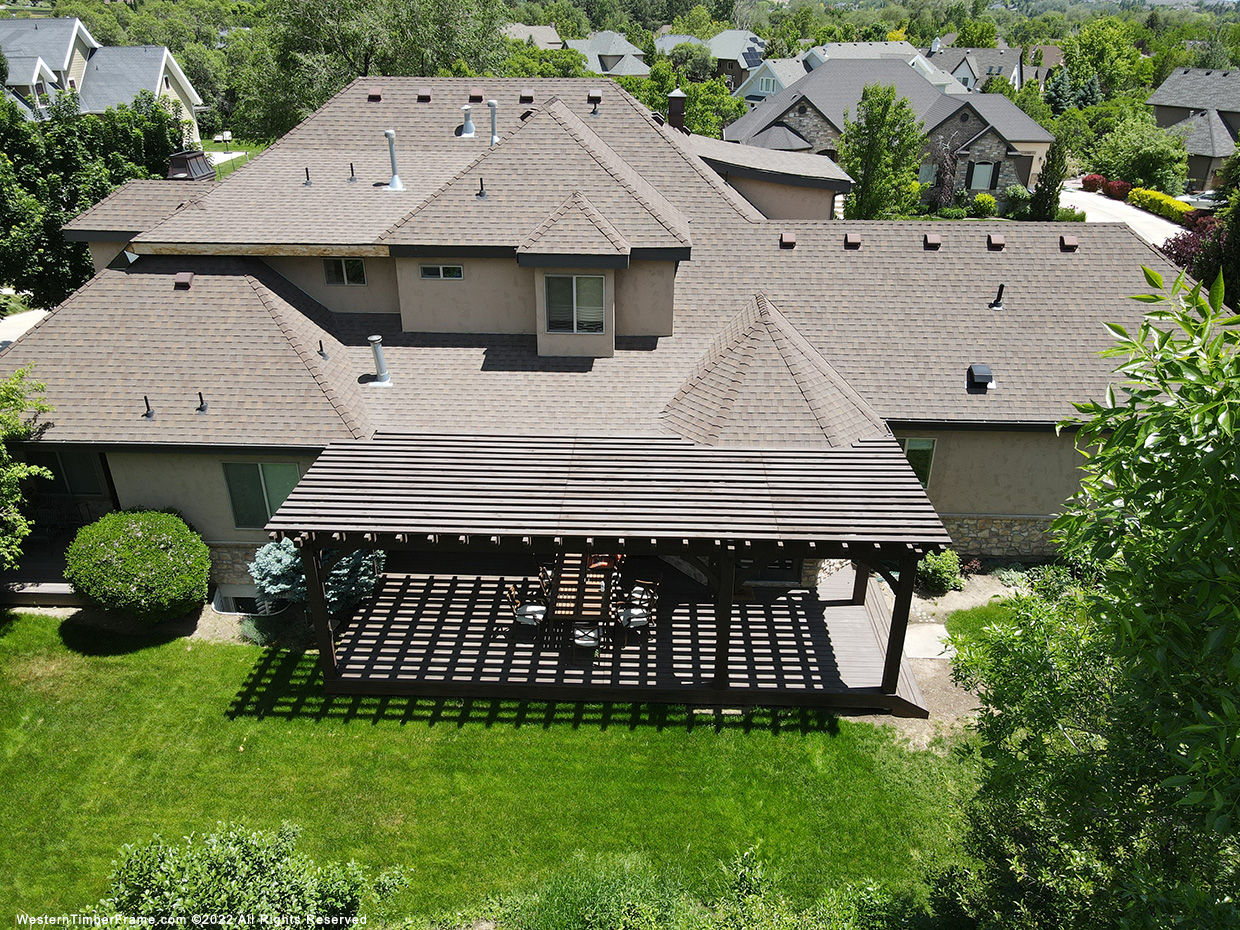 Pergolas are a structure made with vertical posts that support beams crossed with beams which hold up rafters crossed with top shade planks creating a lattice-type roof. They are open to the sunlight while providing comforting shade in much the same way a good shade tree would do.
The Gazebo: Inspiring Awe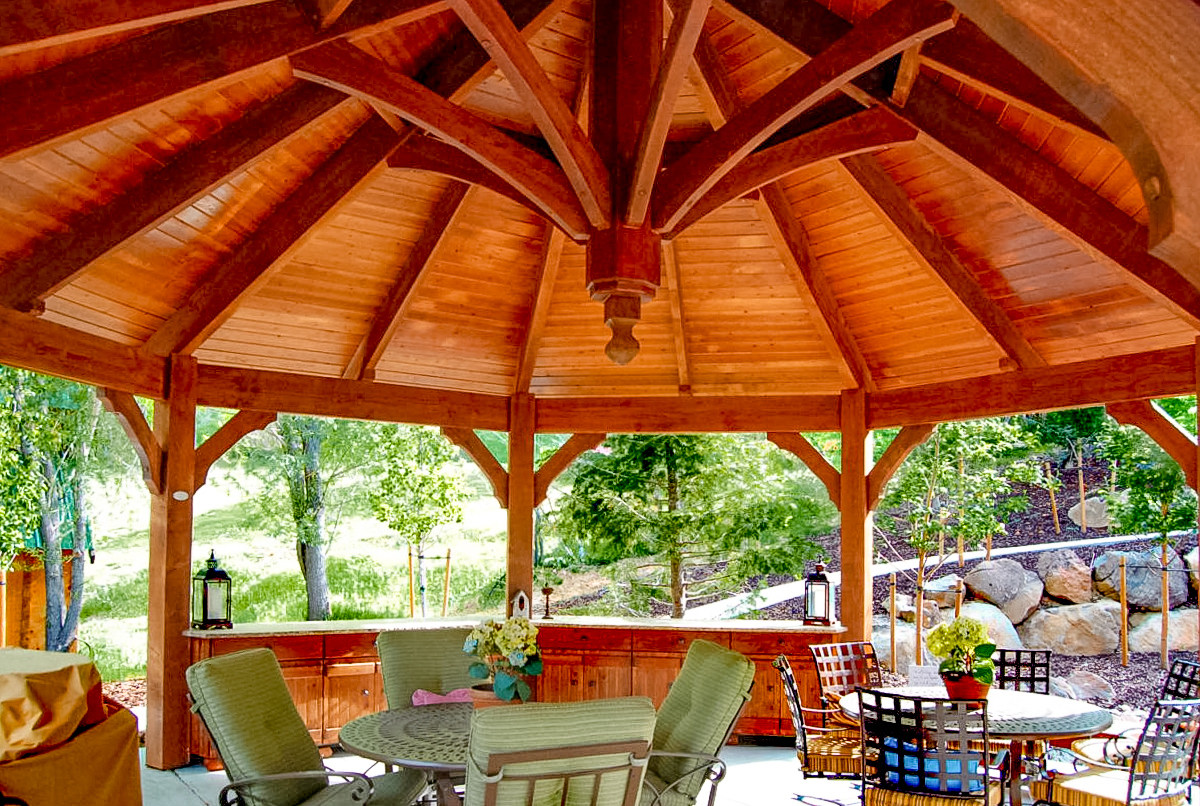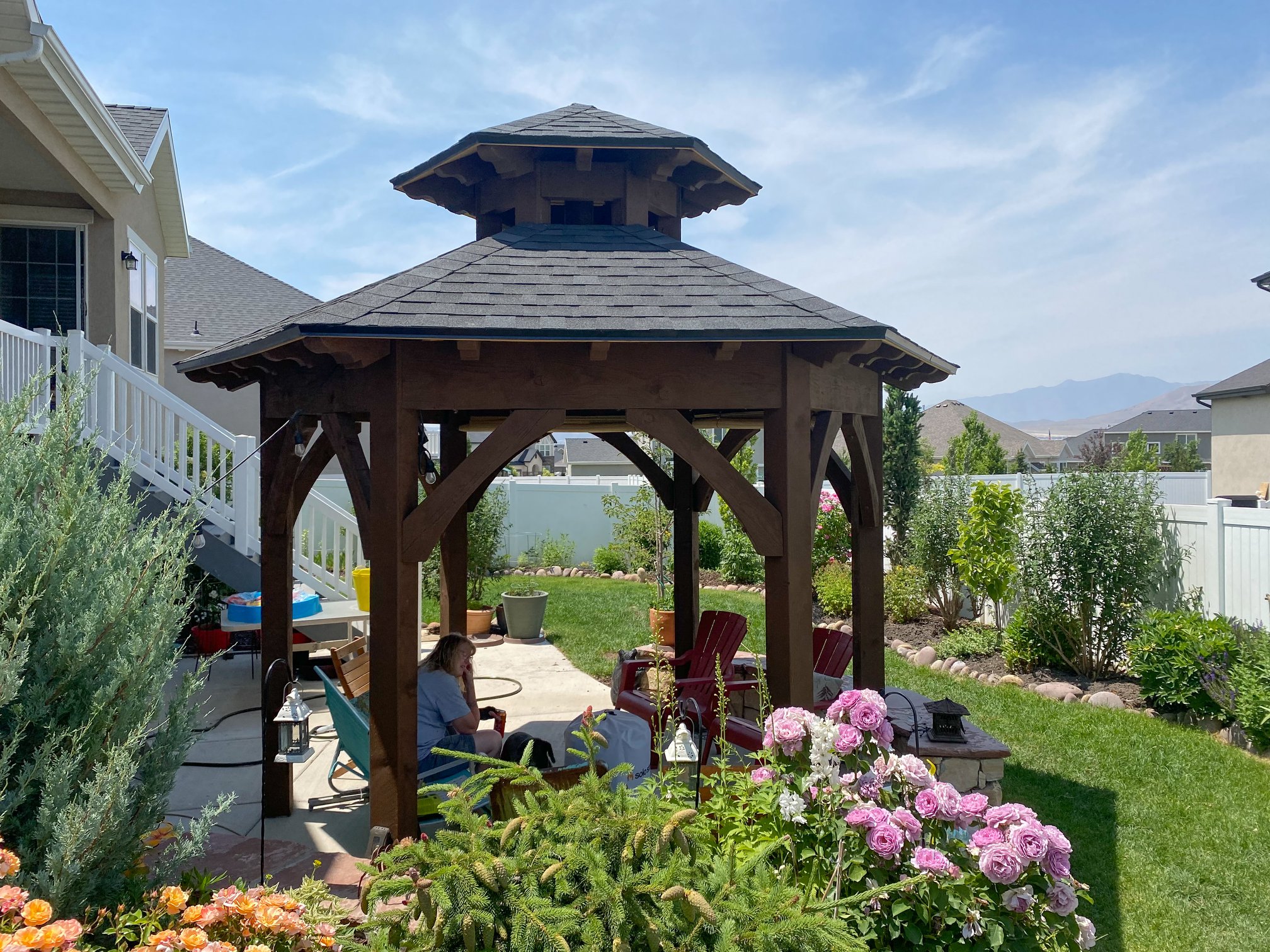 Whether there is sunshine or clouds, it's raining or the snow is falling, gazebos create a surreal and almost magical atmosphere. It's perfect for to stepping away from the world to relax, have a romantic picnic, or enjoy a family barbecue. It is the favorite place to be.
A smaller gazebo is a great way to create an inspiring reading nook, a cozy spot to visit or a place to unwind in and enjoy the outdoor fresh air.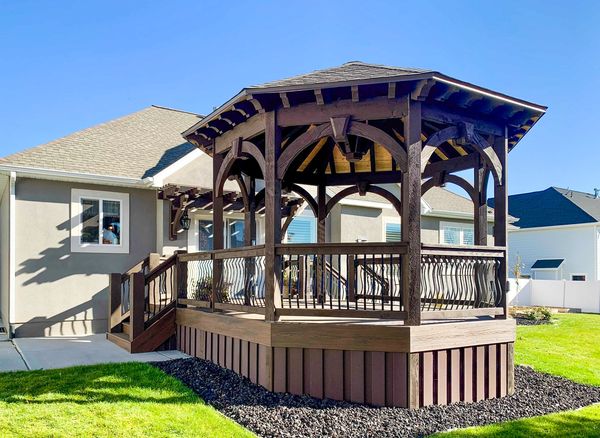 Decks become an more than your average deck when a gazebo is installed as the central gathering place.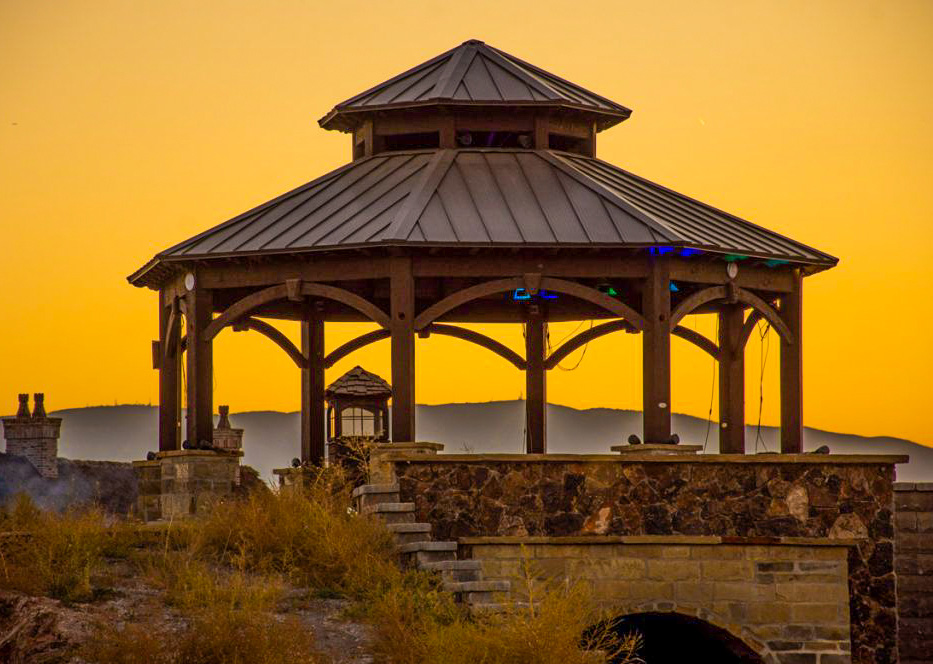 And for a grand impression gazebos offer a large gathering place for parks and event centers.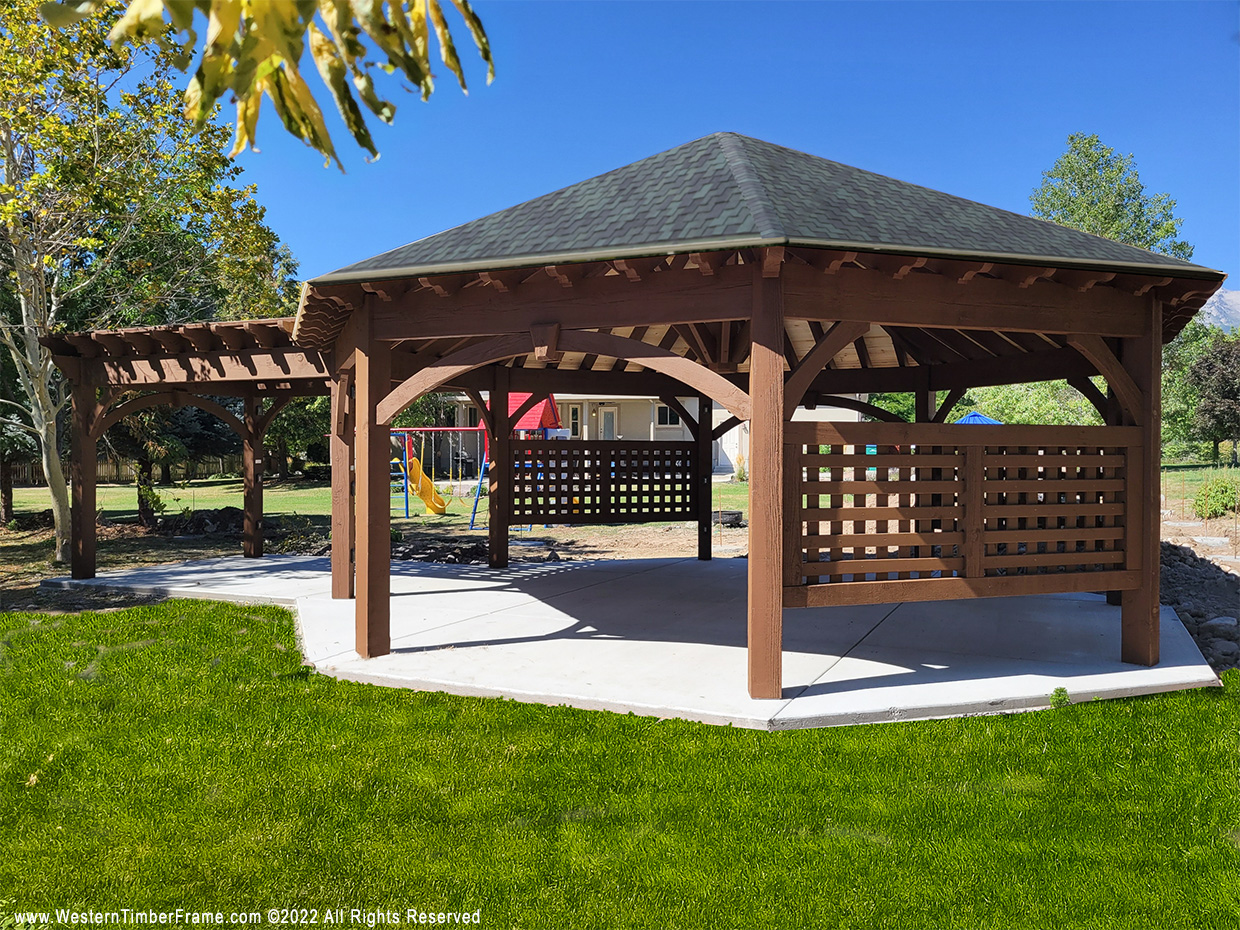 Walls or lattice works can be added to enclose a sections of a gazebo as a windbreak or in adding amenities such as an outdoor fireplace or kitchen.
The Pavilion: Perfect Protection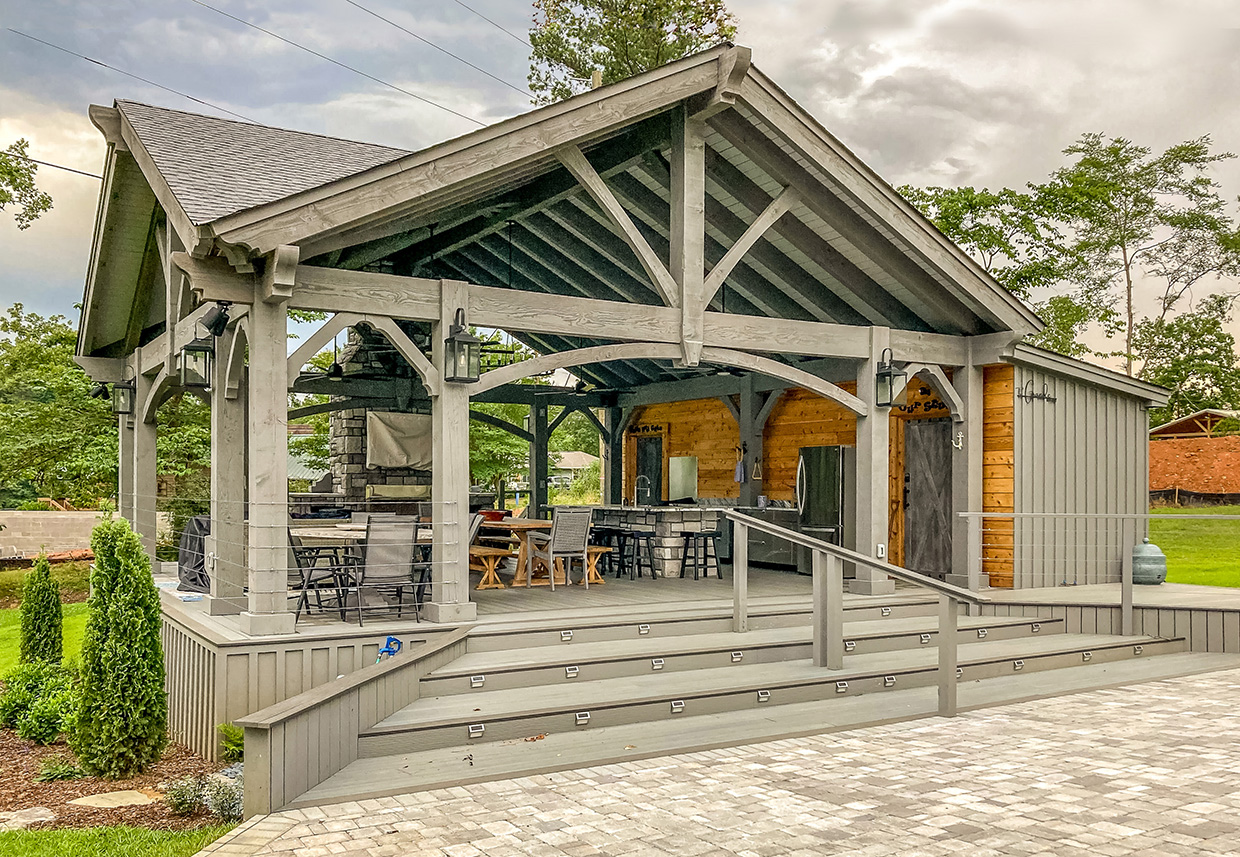 The pavilion is the an easy structures to host larger gatherings in all kinds of weather. Whether it is a family reunion, a birthday party, eating out with friends, the open sides allows guests to move about freely while mingling. If you enjoy hosting barbecues and dinner parties you will have so much fun with a pavilion. You can also add a wall, fire pit, bar, or other outside entertaining enmity.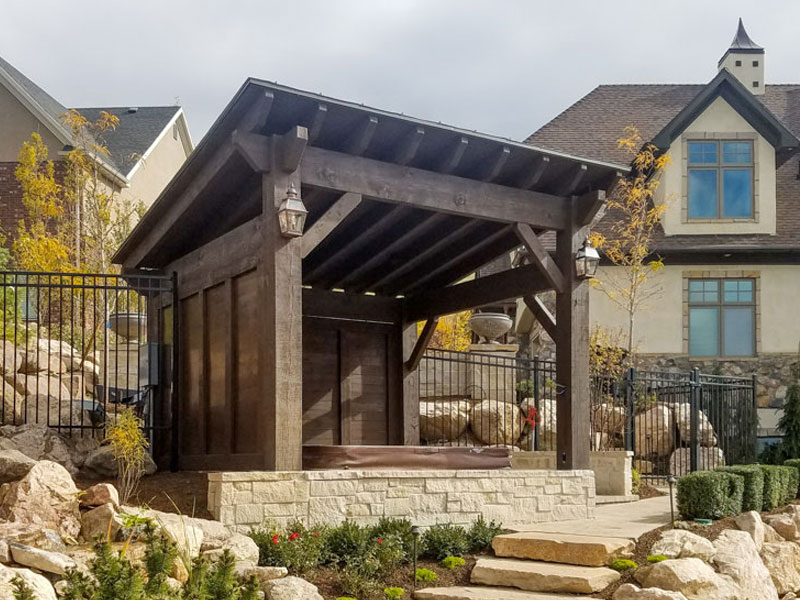 Mono-pitched shed roofs are beautiful on pavilions, arbors, cabanas and can be attached or free-standing.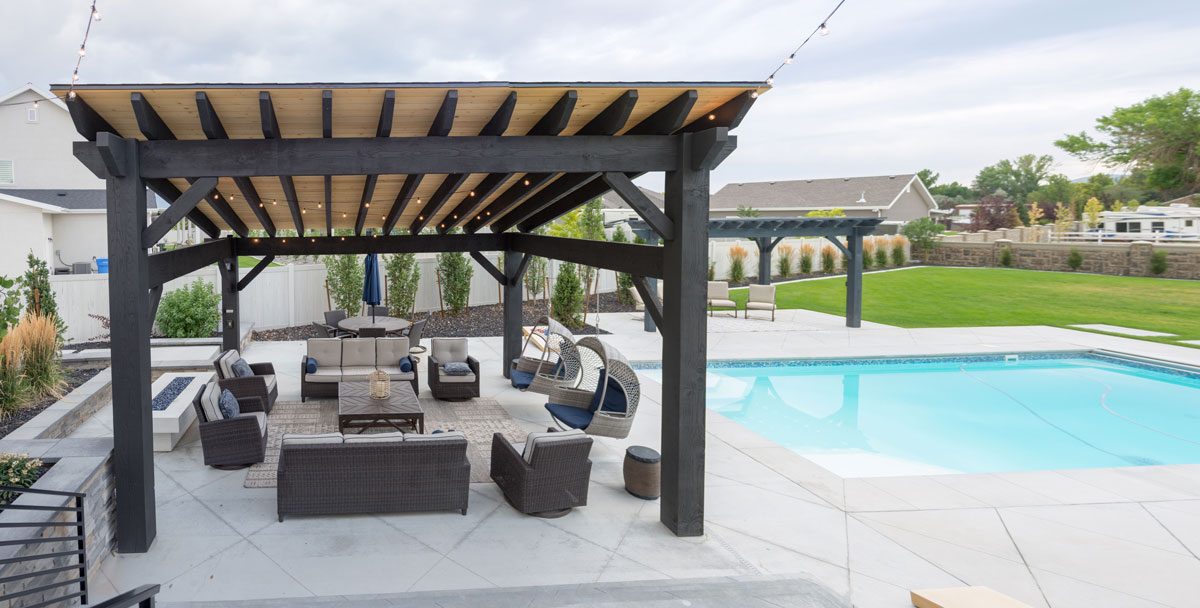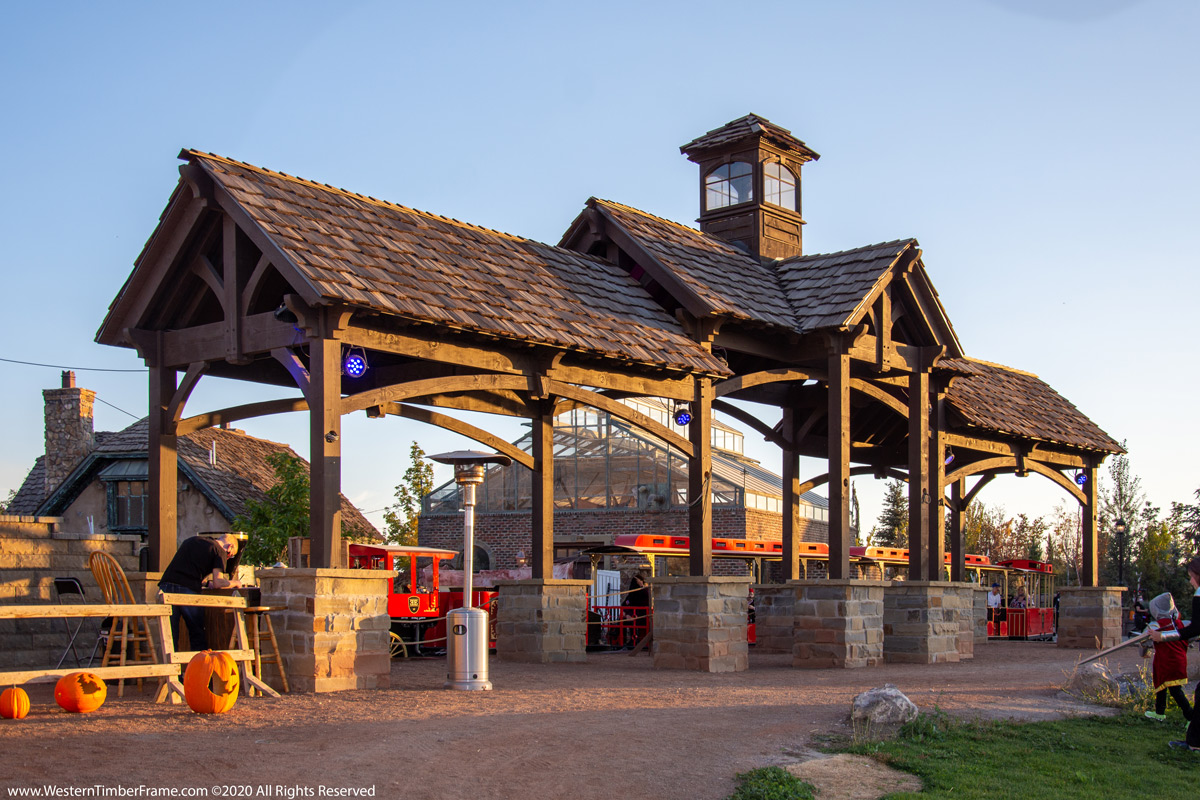 The roof of a pavilion can change the appearance of a pavilion with gables and cupolas. Or a pyramid-style hipped roof as shown below.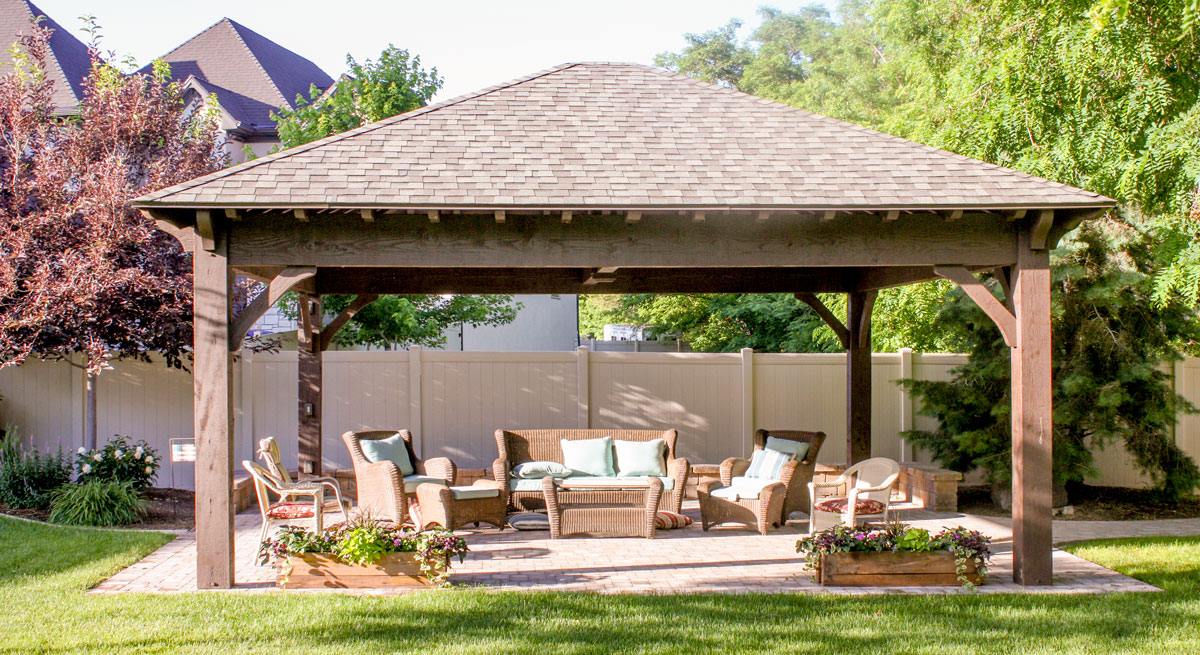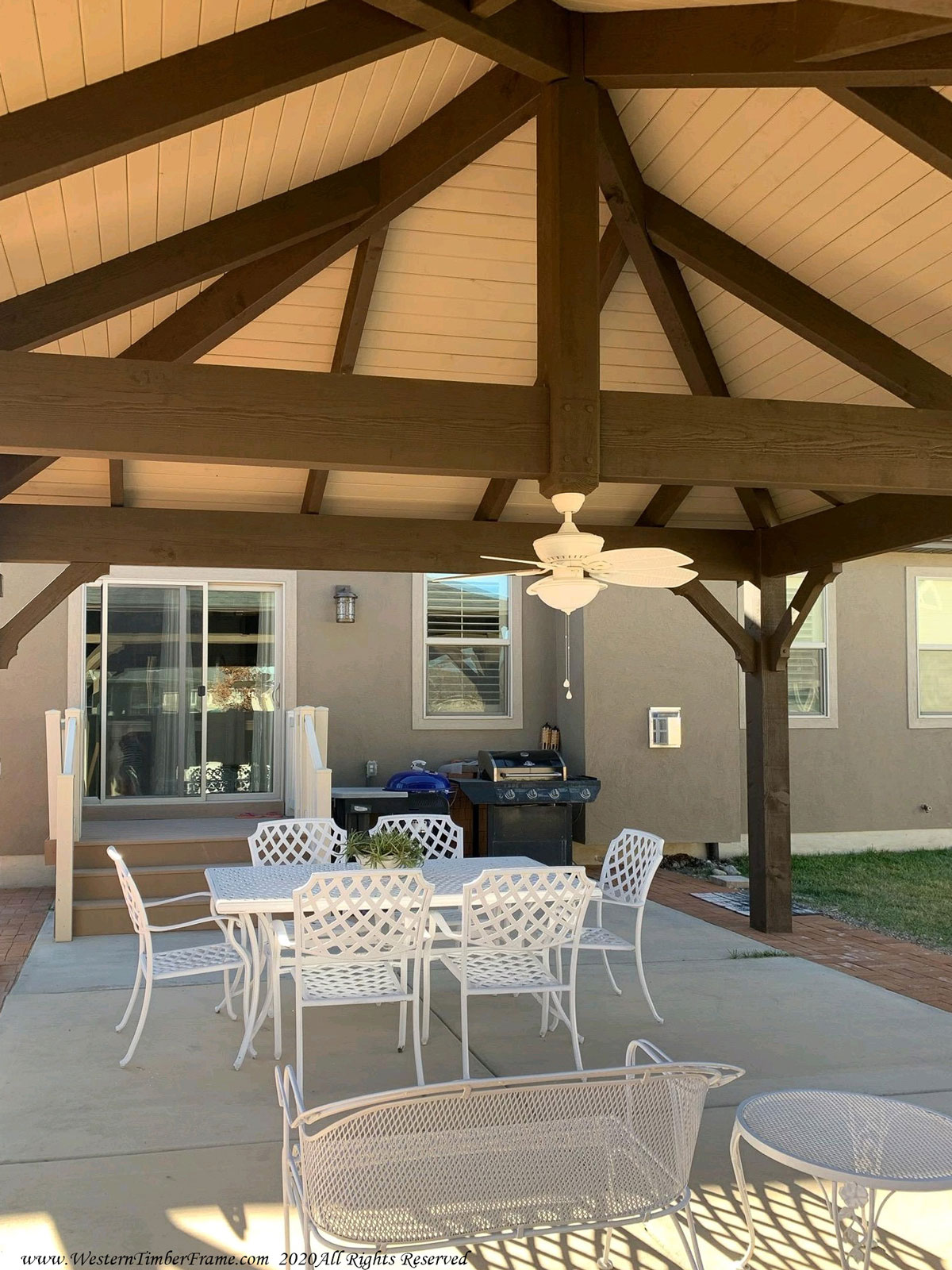 Prepare your jaw to drop adding contrasting elements such a lights, metal decor, or possibly a two-tone stain roof to your pavilion.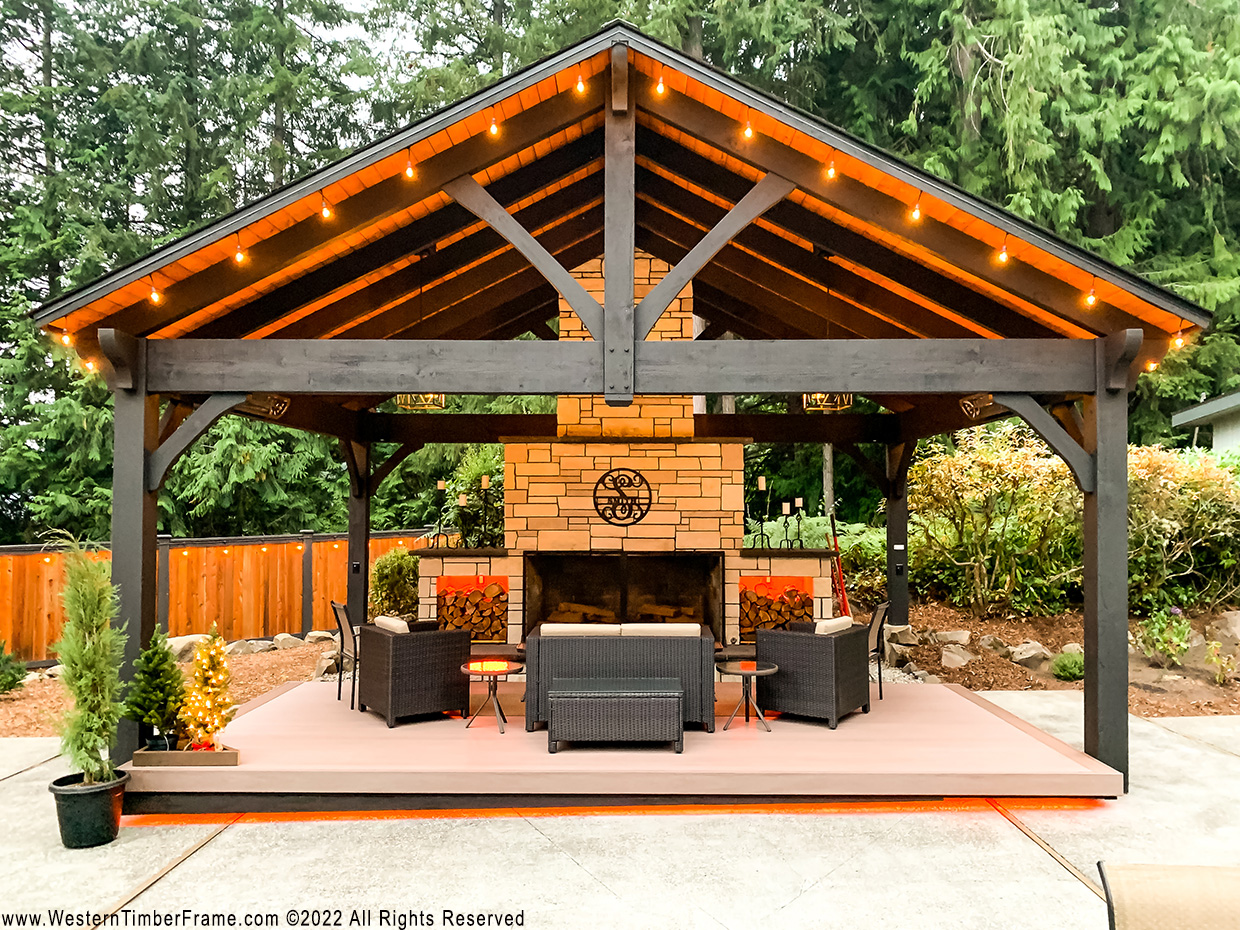 The Gavilion™: Beautiful Contours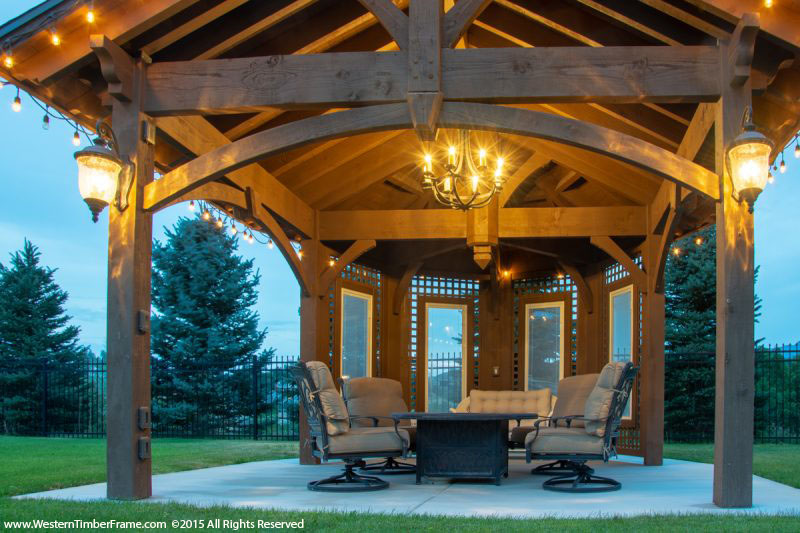 Gavilions™ are a gorgeous design but there is a very practical side to the unique style. In places where a full gazebo would require more space you can still enjoy the gorgeous features of a gazebo. For a pavilion, it can curve nicely into a cove to utilize more space.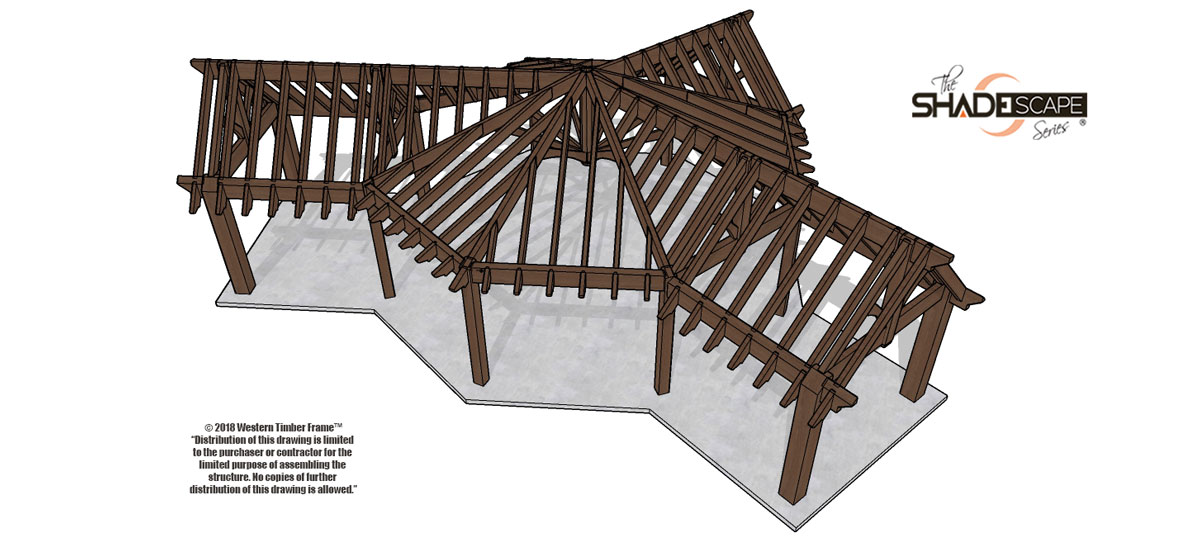 The Pergola: Let in the Natural Light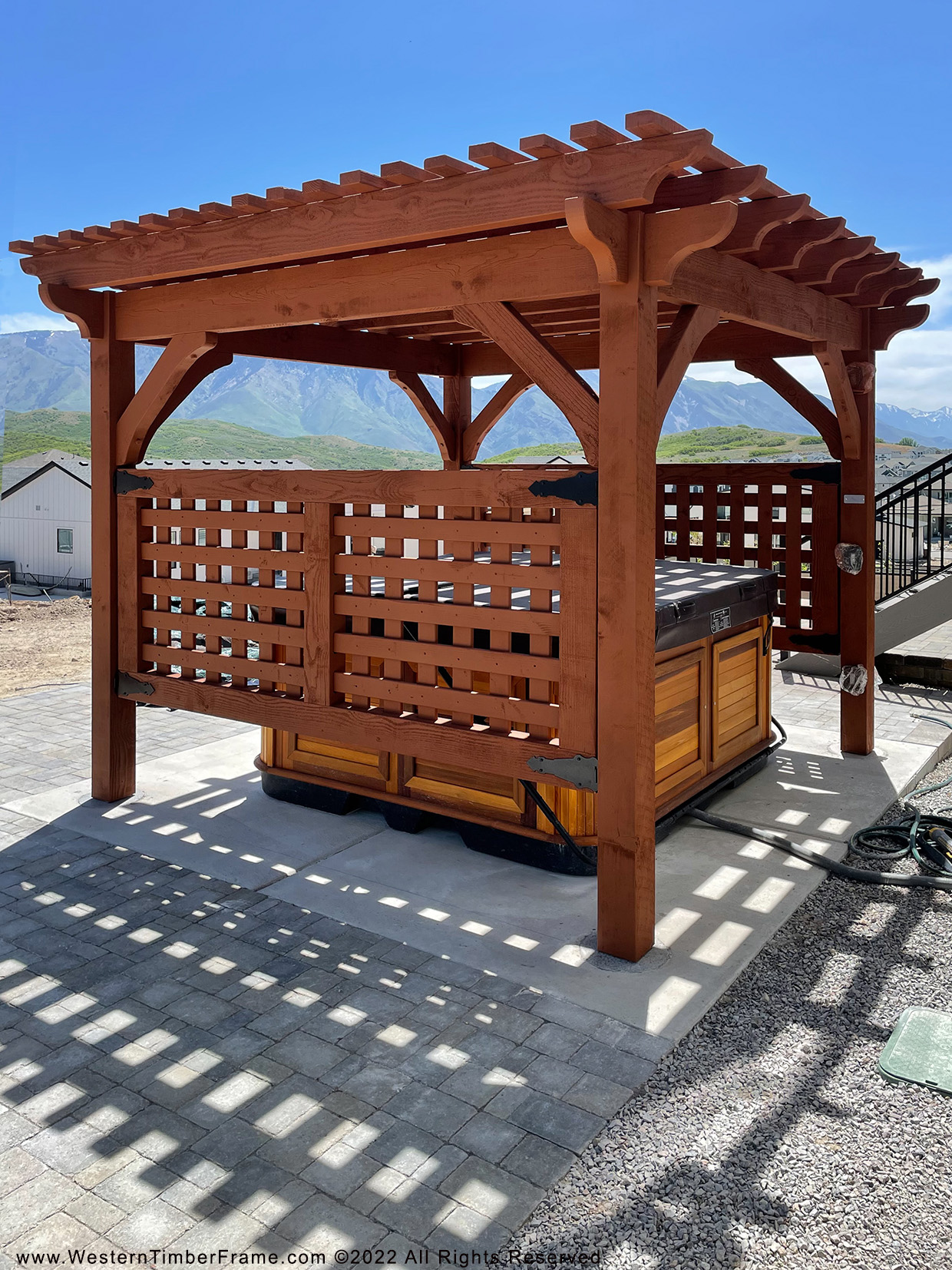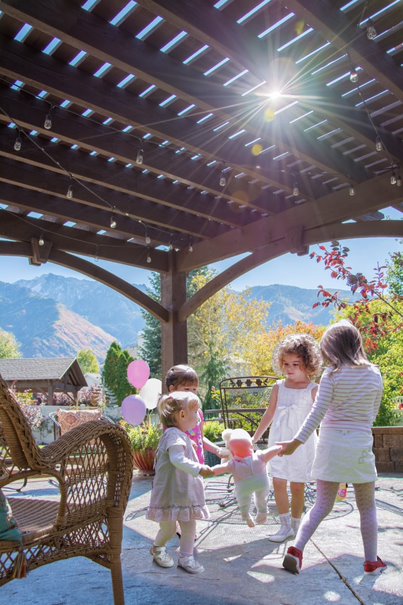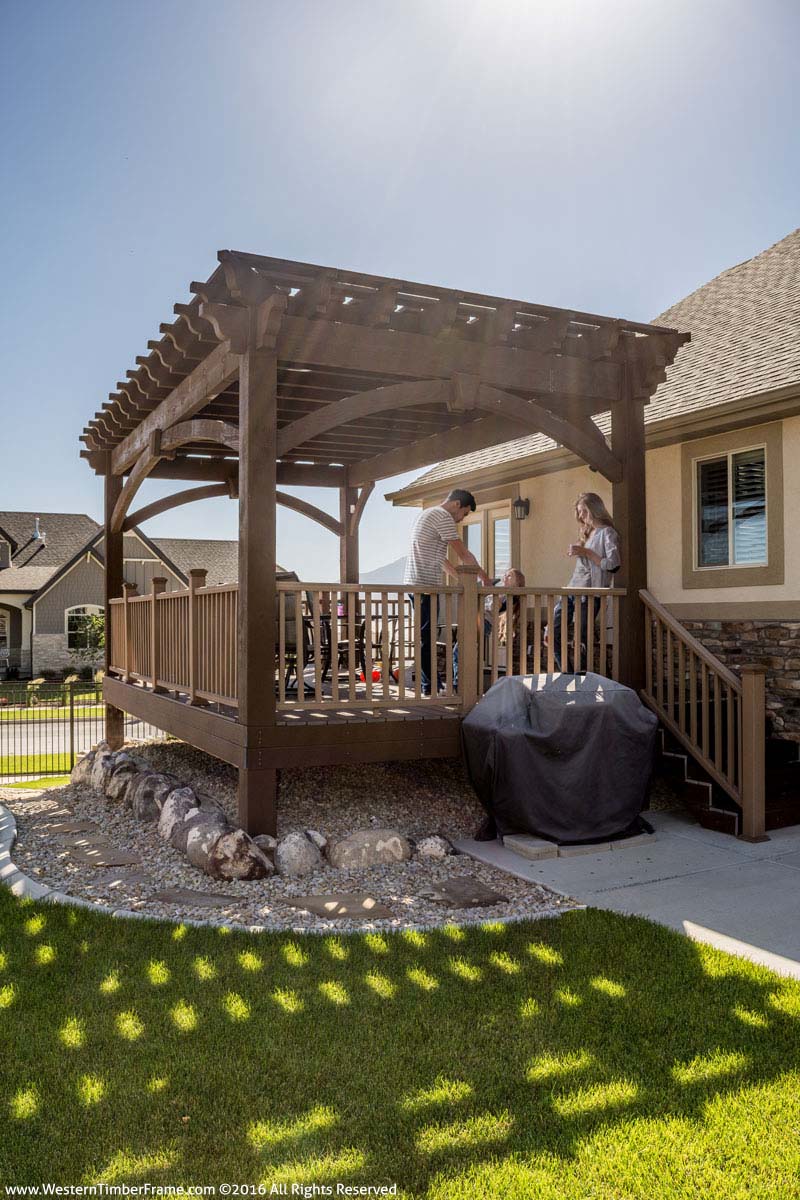 Pergolas are a great addition to decks, patios, pools, free-standing or attached. It is a beautiful addition to any landscape providing intermittent shade and visual interest. It its also a way to invite and create a more functional outdoor living space.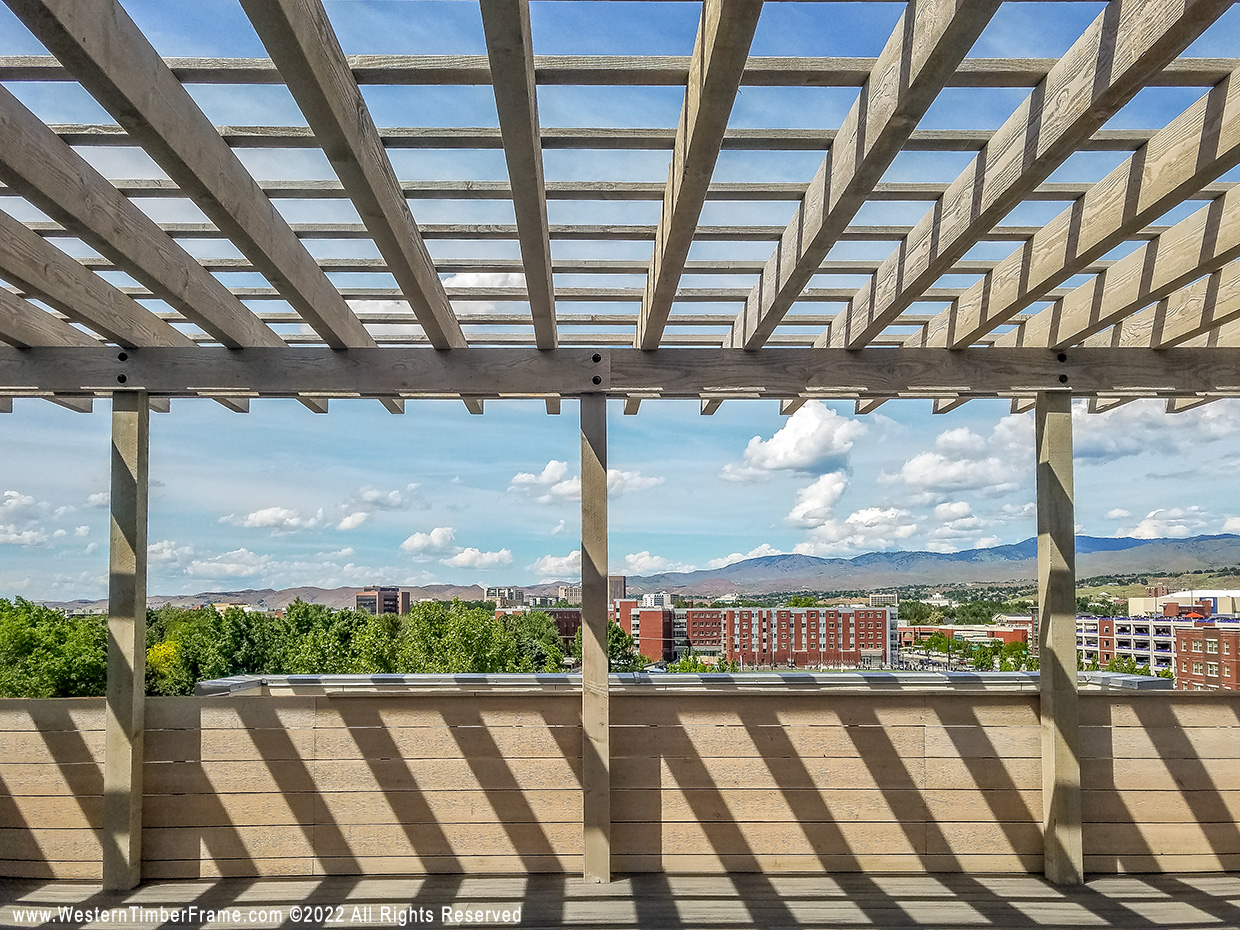 The standard for a Western Timber Frame™ pergola is 85%  coverage for shade; which is comparable to a comfortable shade tree. You can also request to have the shade planks placed further apart to let in more light as seen here on this roof top pergola kit.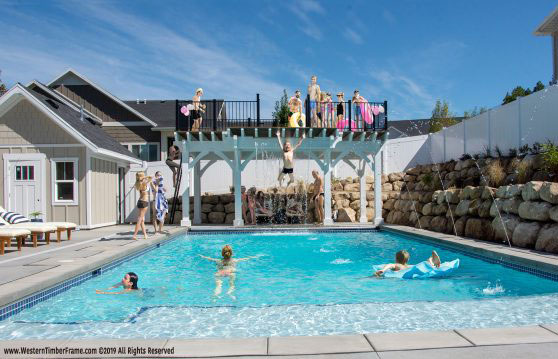 Above is a pergola with a diving deck featured on top; creating coverage similar to the pavilion.
This, as exampled in the gavilion™, the characteristics of a different structures can overlap each other until it is a shelter of its own kind.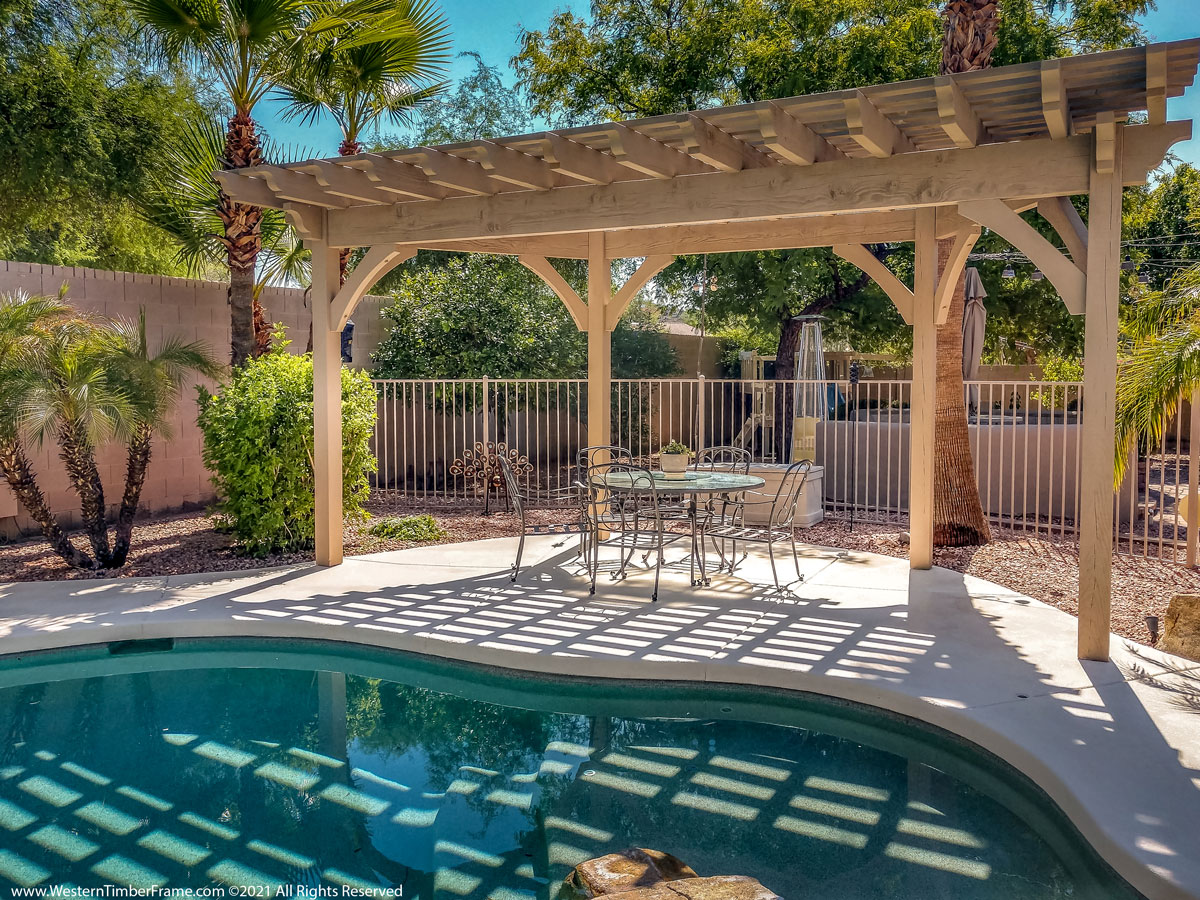 Homeowners can wonder which is better. A pergola, pavilion, or a gazebo. Or a totally unique design such as found in a Gavilion™.
Gazebos are a place of heaven. Generally, a gazebo It is a usually a free-standing separate sanctuary that invites a quiet ambience. It's gorgeous form feels as though the time and memories made in a gazebo would stay with you forever. A gazebo can be very large and able to entertain a very large group of people. They also can be a small get-away nook to retreat in solitude or privately lounge under in hot tub or by garden area.
Again, pavilions are similar to a gazebo providing a space for relaxation and entertainment that with full overhead protection. Pavilions and gazebos are typically built as stand-alone structures.
Gavilions™ are the can conform to take advantage of curves, corners, and odd shaped landscapes and bring it all into an orchestrated eye-pleasingly outdoor living space. It includes the beauty of both the gazebo and the pavilion.
Pergolas are a thing of beauty. A pergola will cost less than a pavilion, gazebo, or Gavilion™ and tend to be more versatile. Attached to a building a pergola allows in more light and can be an easy way to grow vines or add hanging baskets and more. A pergola can extraordinarily large by the increase of sections, or as small as a garden arbor.
Getting outside and enjoying the outdoors is vital to well being and it feels so good when your family is naturally drawn to the outdoors.
So, which is better for how you spend your time in the outdoors? A Gazebo, Pergola, Gavilion™ or Pavilion?
The answer is, as with most things in life —it depends. It depends on your vision of how you will use your outdoor space, your budget, and the amount of space you you want to cover in your yard. All four structures are beautiful choice. In their own way and can add to your life in how you spend time with family.
No matter which structure you choose, you will not go wrong. If you're ready or need more information or some advice on your choice for your specific landscape, contact the experts at Western Timber Frame today. We can help you design and build the perfect structure for your home.
Ready to take the next step? If you want Western Timber Frame to build the perfect gazebo, pavilion, Gavilion™ or pergola for you, get your free in-home, online or over the phone estimate to get started!