North America's Source For Outdoor Living Shelter Structures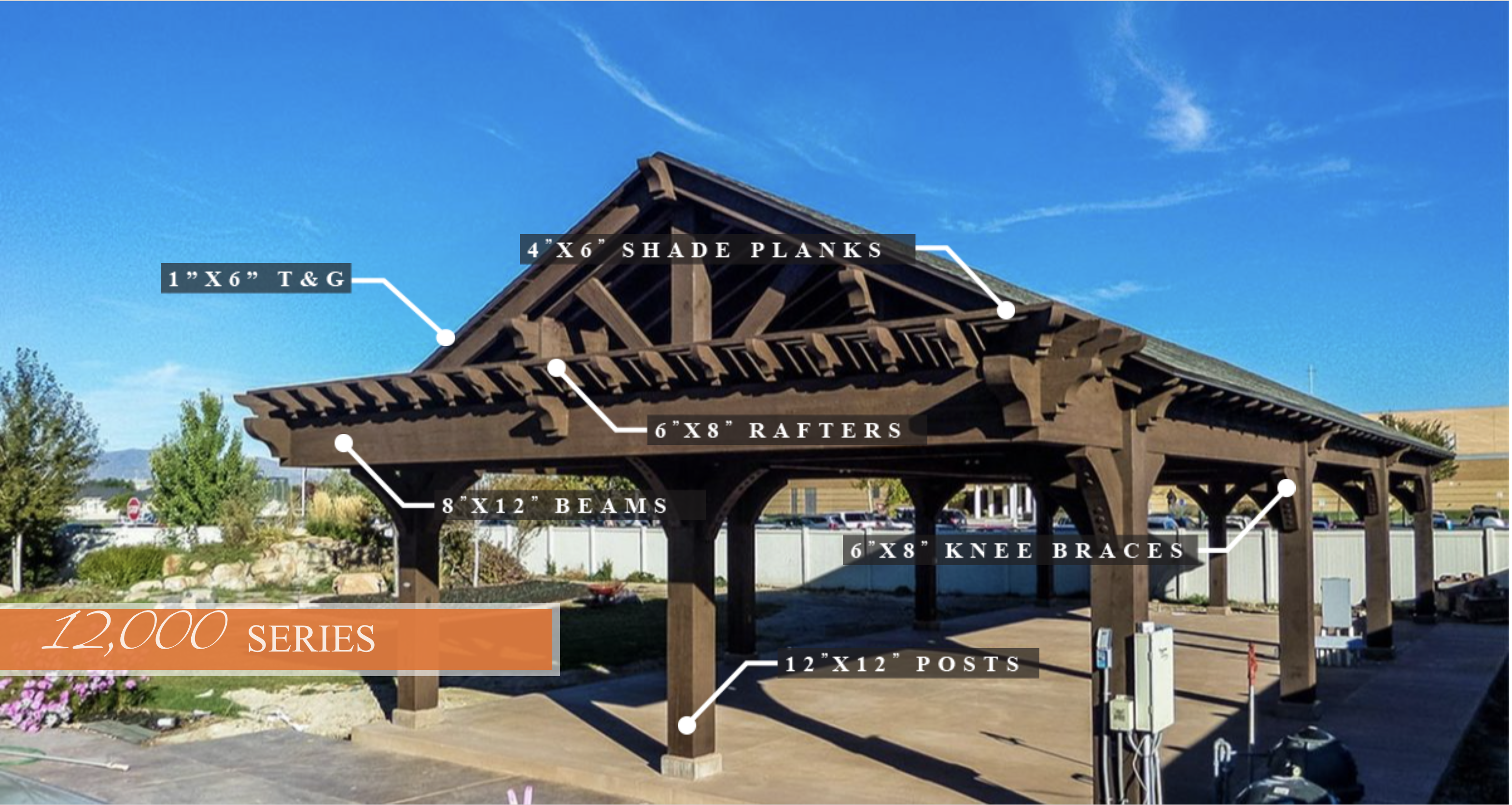 ---
SHADESCAPE YOUR LANDSCAPE™
12,000 Series

Pergolas, Pavilions, Gazebos and more . . .

---

The ShadeScape® 12,000 Series features true to size 12" x 12" rough-sawn timber posts for a breathtaking masterpiece. Pound-for-pound it tips the grandiose scale to the max.

The mass of 12,000 Series Timber in a gazebo, pavilion, or pergola is captivating.

Design Tip: Elements that are located higher within a structure are perceived to weigh more than an element placed lower.
12,000 Series Specs:

12"X12″ POSTS ROUGH-SAWN TIMBER POSTS
4"X6" SHADE PLANKS
8"X12" BEAMS
6"X8" KNEE BRACES
6"X10" RAFTERS
---
Other ShadeScape® Series Stack Comparisons: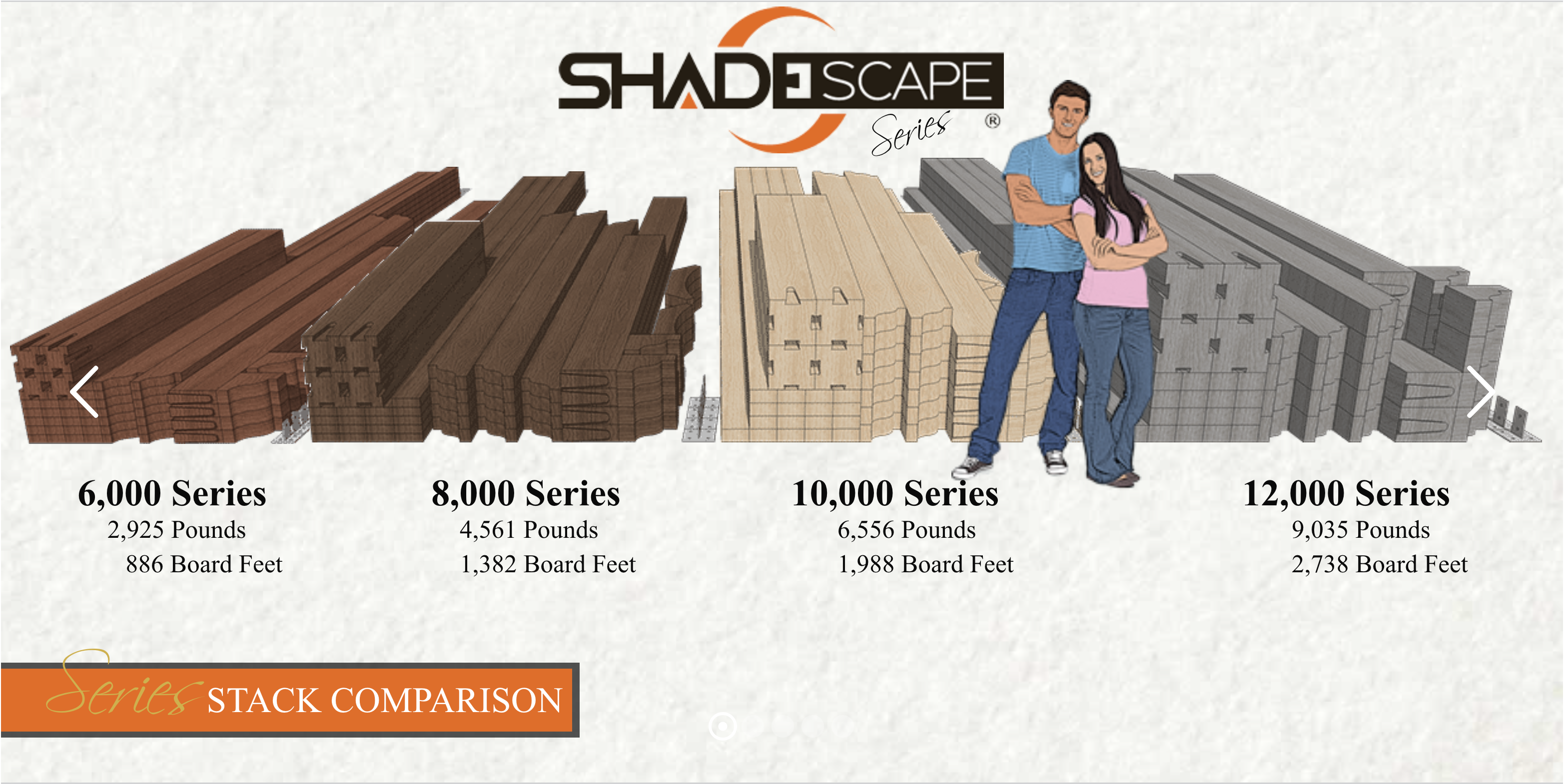 Each ShadeScape® Series rough-sawn timber stack represents a 14' x 22' ShadeScape® Series Pergola kit.
ShadeScape® 6,000 Series

2,925 Pounds
886 Board Feet

ShadeScape® 8,000 Series

4,561 Pounds
1,382 Board Feet

ShadeScape® 10,000 Series

6,556 Pounds
1,988 Board Feet

ShadeScape® 12,000 Series

9,035 Pounds
2,738 Board Feet
Select the timber size that fits your project.

Call 1-801-331-6690 to build your outdoor living space.

Tip: to save time and get your project started faster, when you call, ask to speak to a Design Manager.