Cedar City Attached Pergola with Translucent Corrugated Roof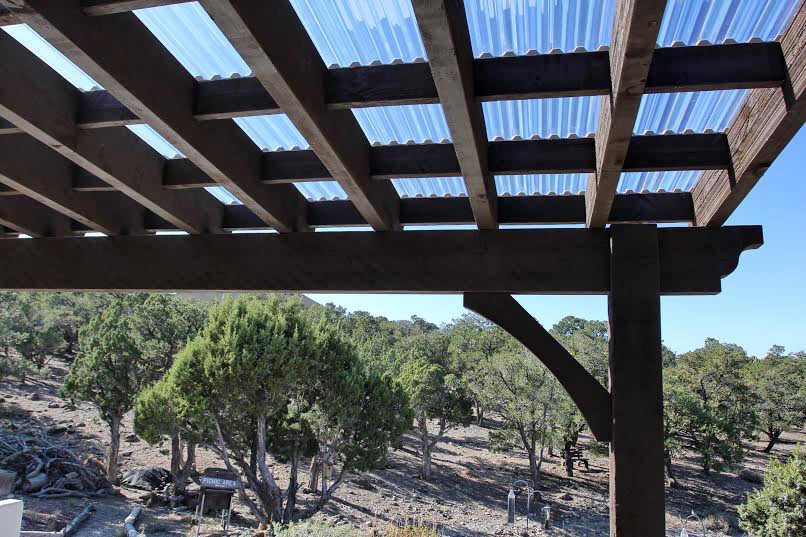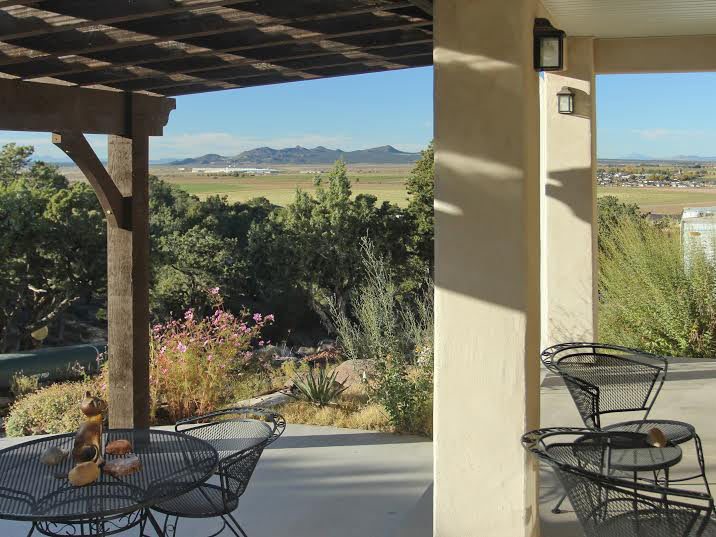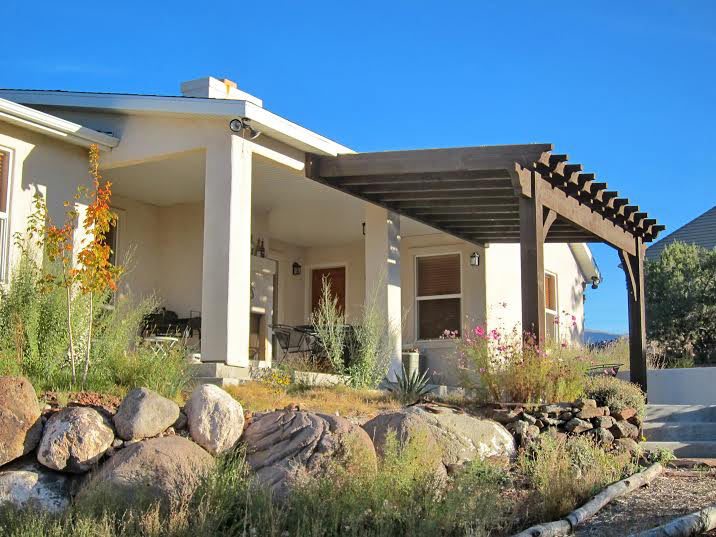 Doug, it is awesome looking! The marriage of the modern with old world architectural craftsmanship is a stunning picture. The xeriscape yard completes the perfect picture in this gorgeous Cedar City landscape with such a spectacular view to take in under this comfortable shady timber frame pergola. Well done.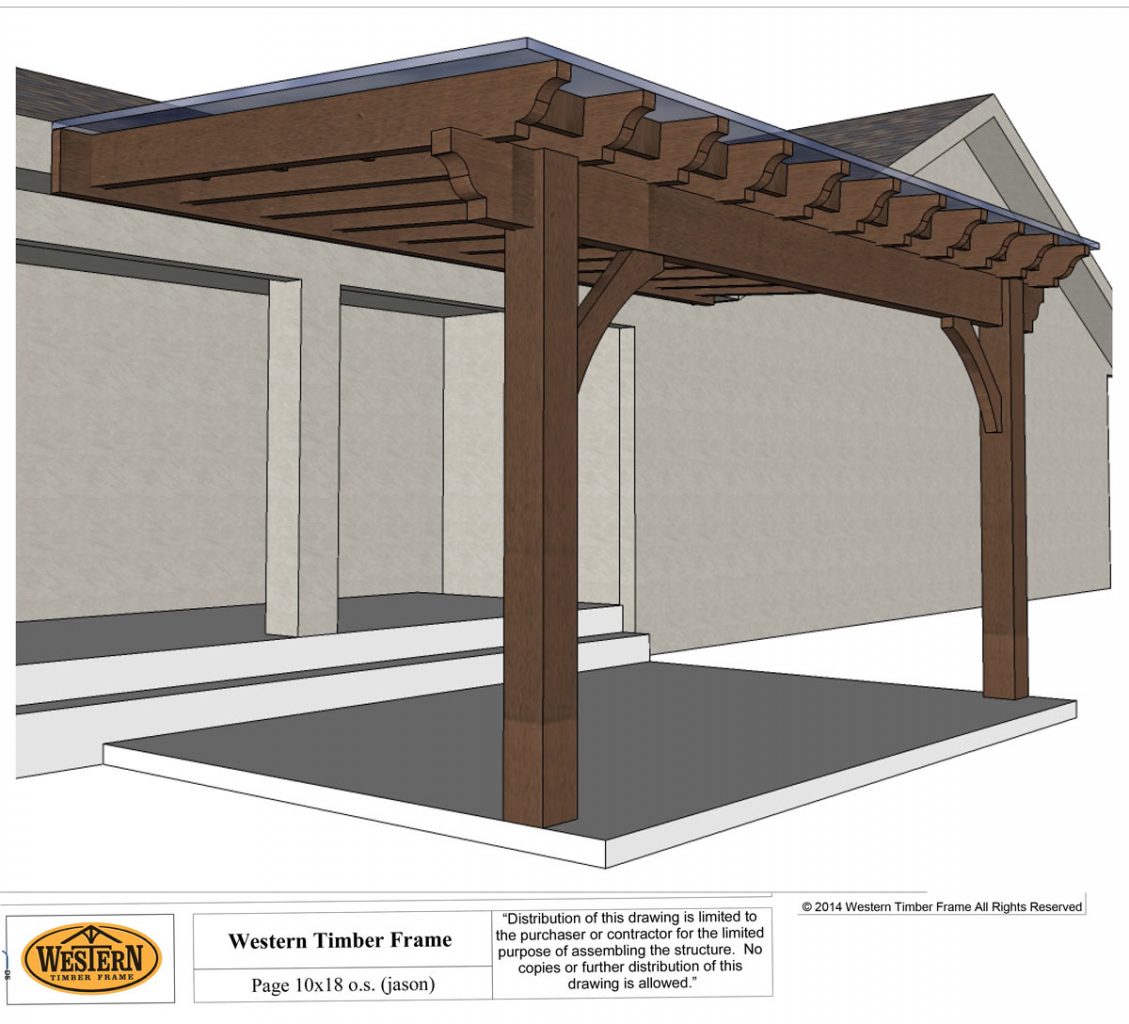 Installed for shade in Cedar City, Utah, this attached timber frame DIY pergola kit is a little different than most of our pergolas. It has a rain-proof roof. Homeowner Doug says, "The clear roofing material creates adequate shade due to its shape."
Here are the details of this attached DIY pergola plan finished with a corrugated translucent roof panels.
• Oversize
• 10' x 18' roof
• 9' x 15' footprint (post-to-post)
• Attached
• Douglas Fir
• Beams 4 x 12
• Braces 3 x 8
• Champion beam & rafter end profiles
• Rich Cordoba stain
• Classic style knee braces
• 8 x 8 posts
• 3 x 10 rafters
• 2 x 6 shade planks
• bottom of beams 7'6"
• 2' spacing on 2 x 6 rafters 3rd tear
• 2 knife plates
A translucent corrugated heavy-duty commercial grade are manufactured in fiberglass or polycarbonate, and also come in flat sheets as well. The flat sheets however, typically are designed with a pattern or texture. The corrugated sheets are more commonly smooth. The roof panels can be purchased in various colors and thicknesses.
In the right setting, color can add a splash of excitement in the sunshine similar to stained glass windows. Windows are sometimes added to outdoor shade structure as well and can also add some dynamics and color.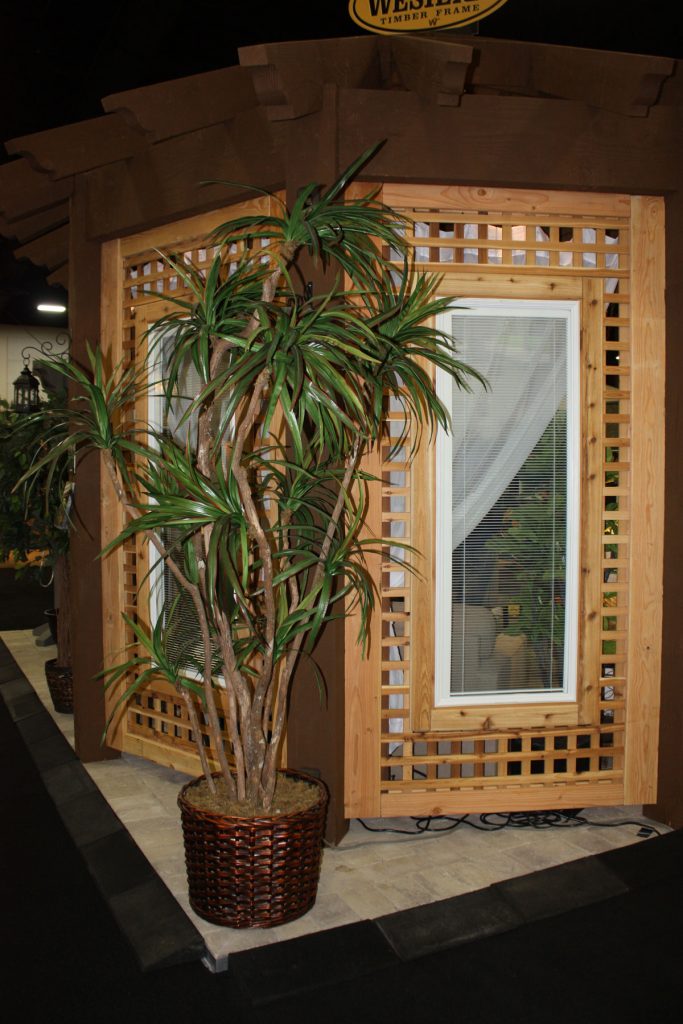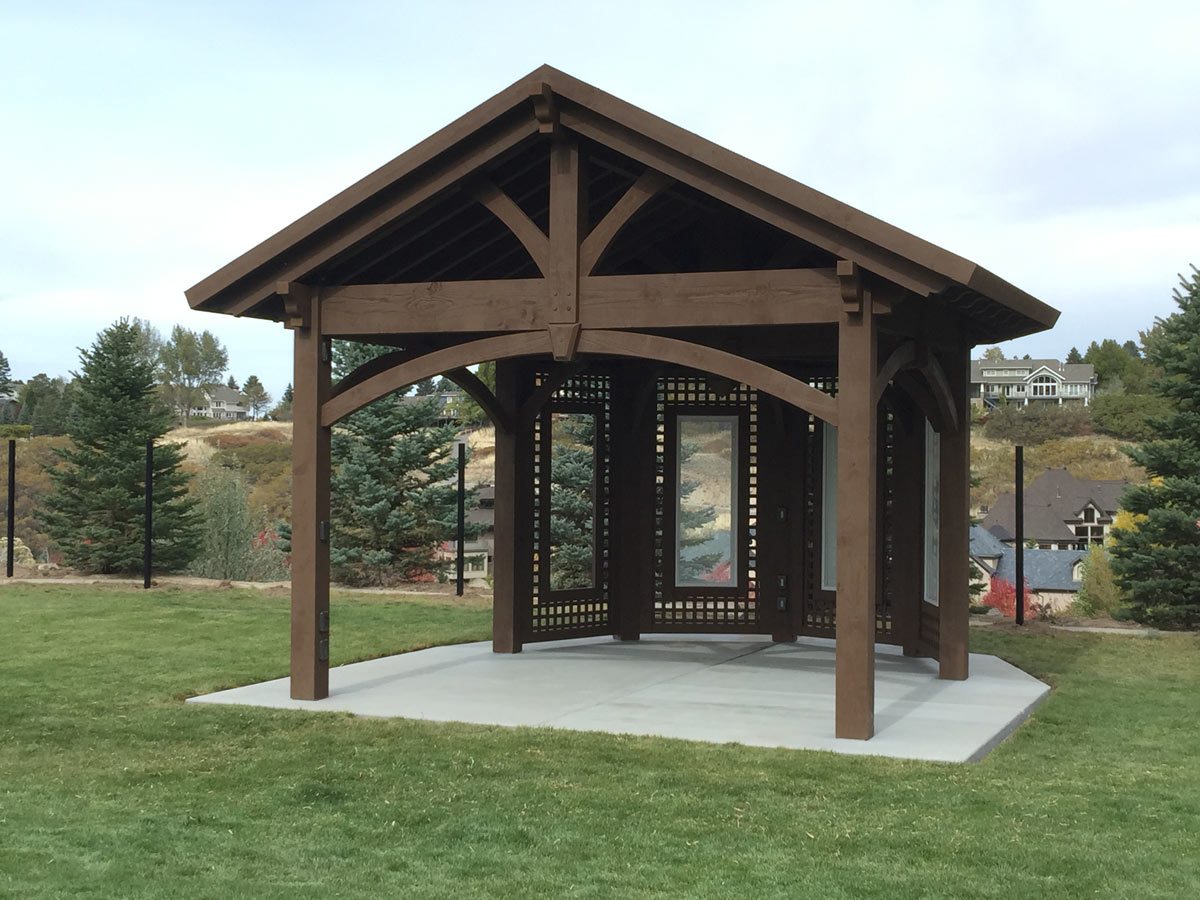 Glass windows installed on an these outdoor shade structures that beautifully blend together the characteristics of a timber frame pergola, gazebo and pavilion creating a Pergavilion.