Hot Tub/Poolside Cedar Pergola, Power Post & Swing
If you have a pool, adding shade is a great idea. Timber offers the most comfortable outdoor shade available. Timber has the inherent ability to naturally regulate itself, able to hold two temperatures on both sides, warming up in the cold and cooling you off in the heat. This solid wood cedar poolside pergola was an enjoyable project to do and it turned out gorgeous. As much as the projects are fun, so are the people we come to know. Sarah Burton was very kind and it was a pleasure to help her create more comfortable, longer season pool area.
This is an Oversize, Freestanding  38′ 2″ x 20′ 6 1/2″ Cedarwood DIY timber frame poolside pergola kit featuring Roosevelt Step beam and rafter end profiles, 12 Legacy style knee braces, a wicker swing and is and finished in a Rich Cordoba stain.
The timber frame pergola kit features the TimberVolt™ Phoenix model power post with an extra switch box to accommodate any and all of their outdoor living electrical needs.
Thank you, again Sarah, for your testimonial and for choosing Western Timber Frame™.
MOUSEOVER for one of the sketch designs of Sarah's timber frame pergola kit before it was in process. It is easier for the client to get a visual of what their backyard will permanently look like with the renderings from a Design Manager.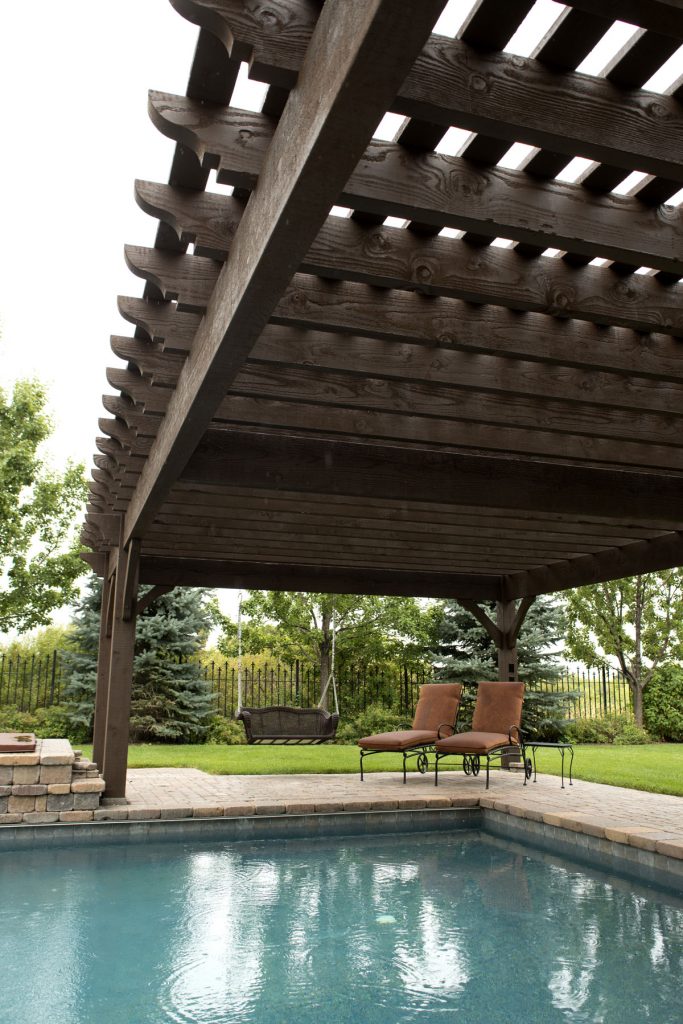 Underneath view of the timber frame beautiful cedar poolside pergola kit.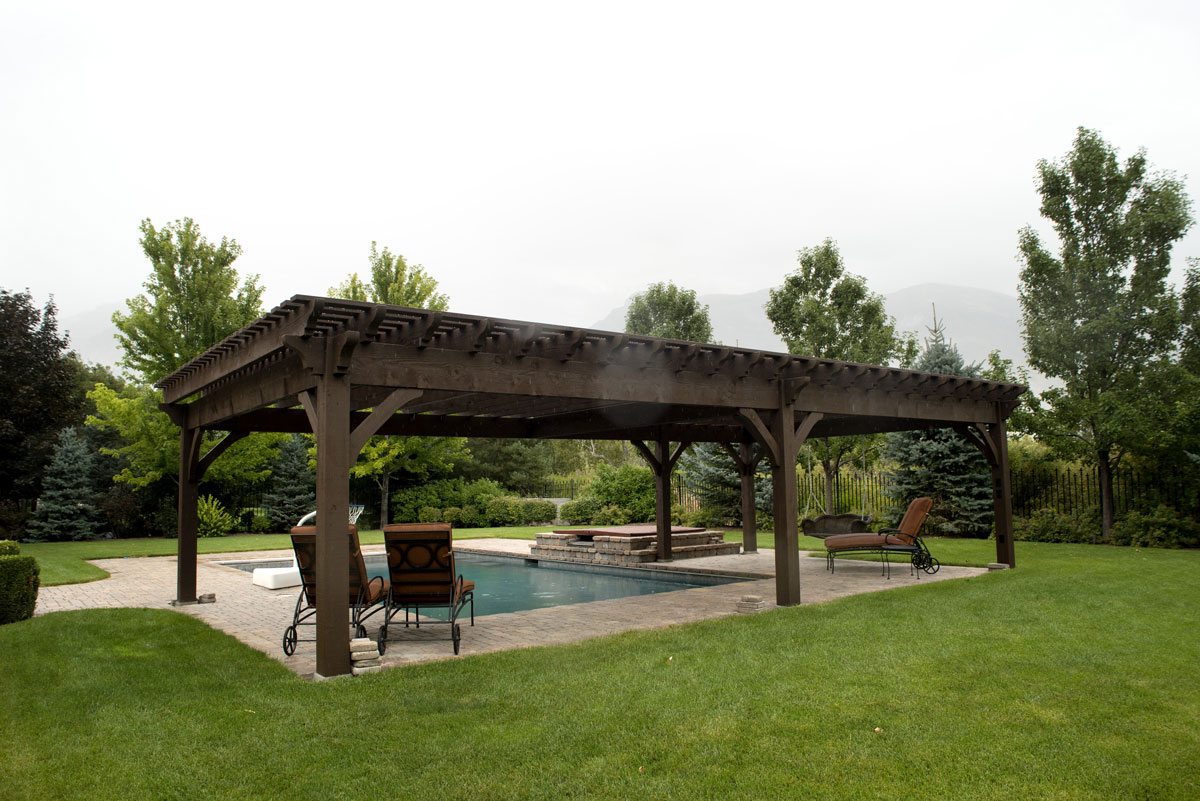 It was a bit raining for keeping the camera lens dry but so much fun to shoot pictures of this beautiful cedar poolside pergola kit.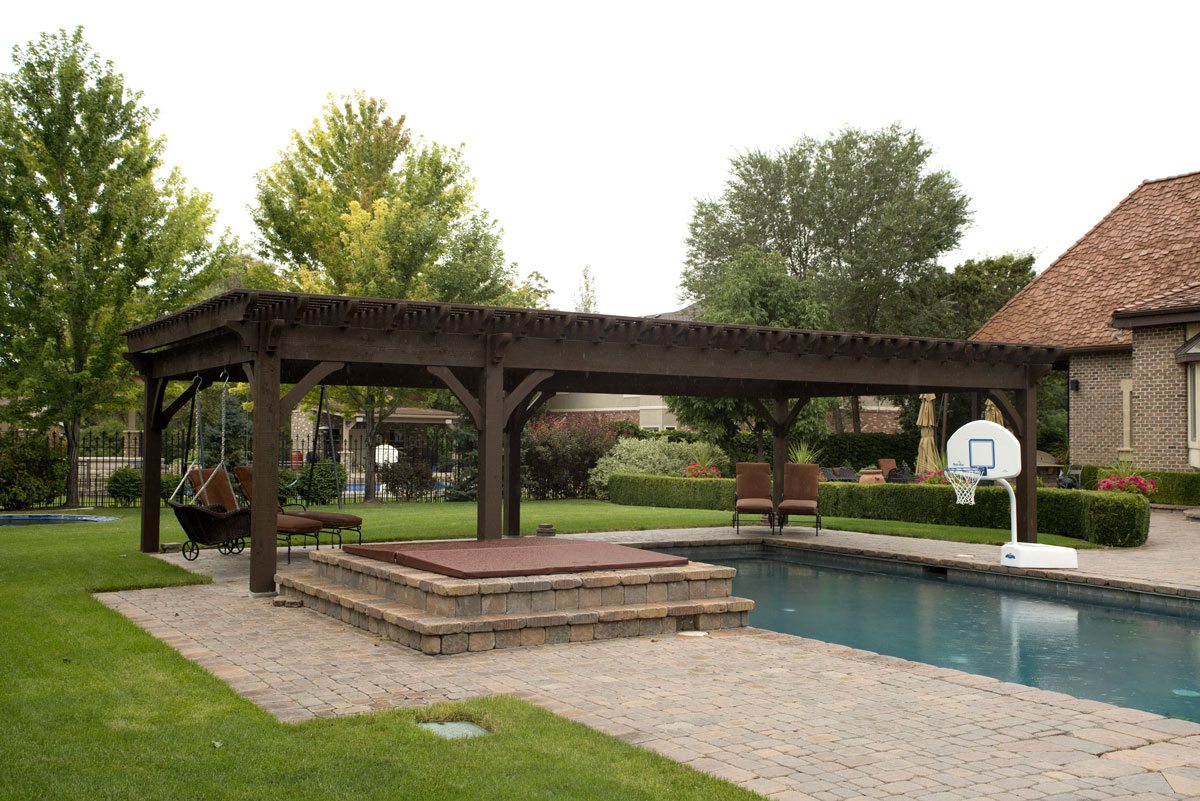 The timber frame cedar pergola kit also provide shade for the hot tub next to the family swimming pool.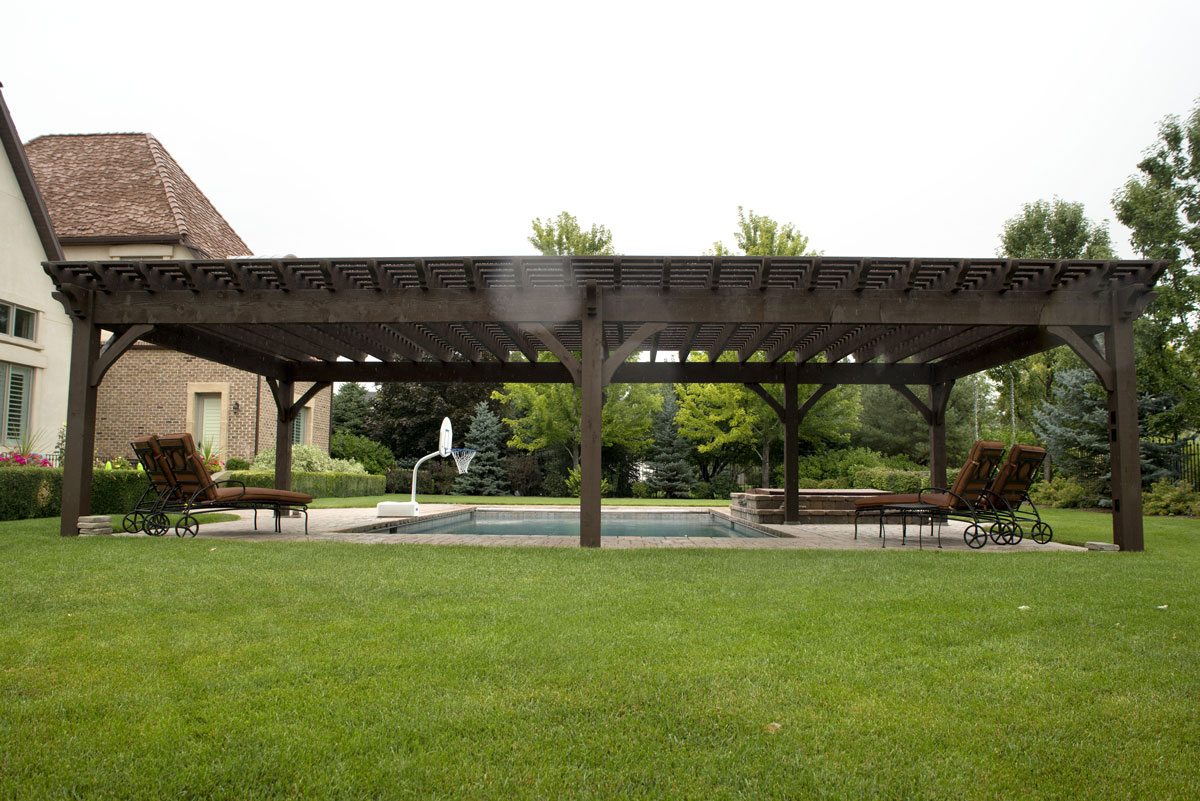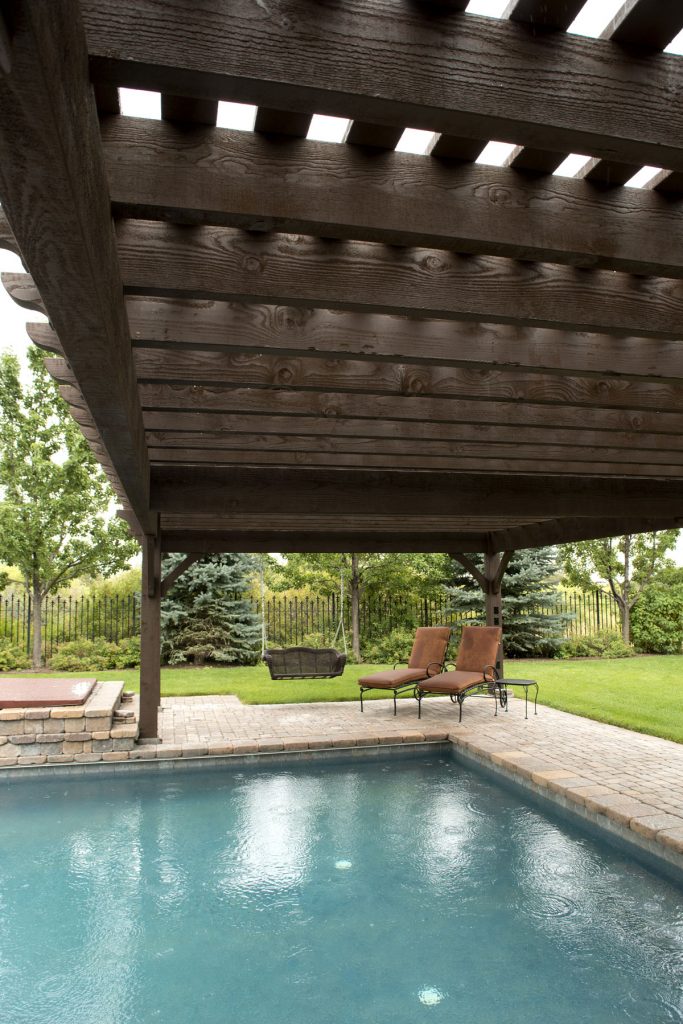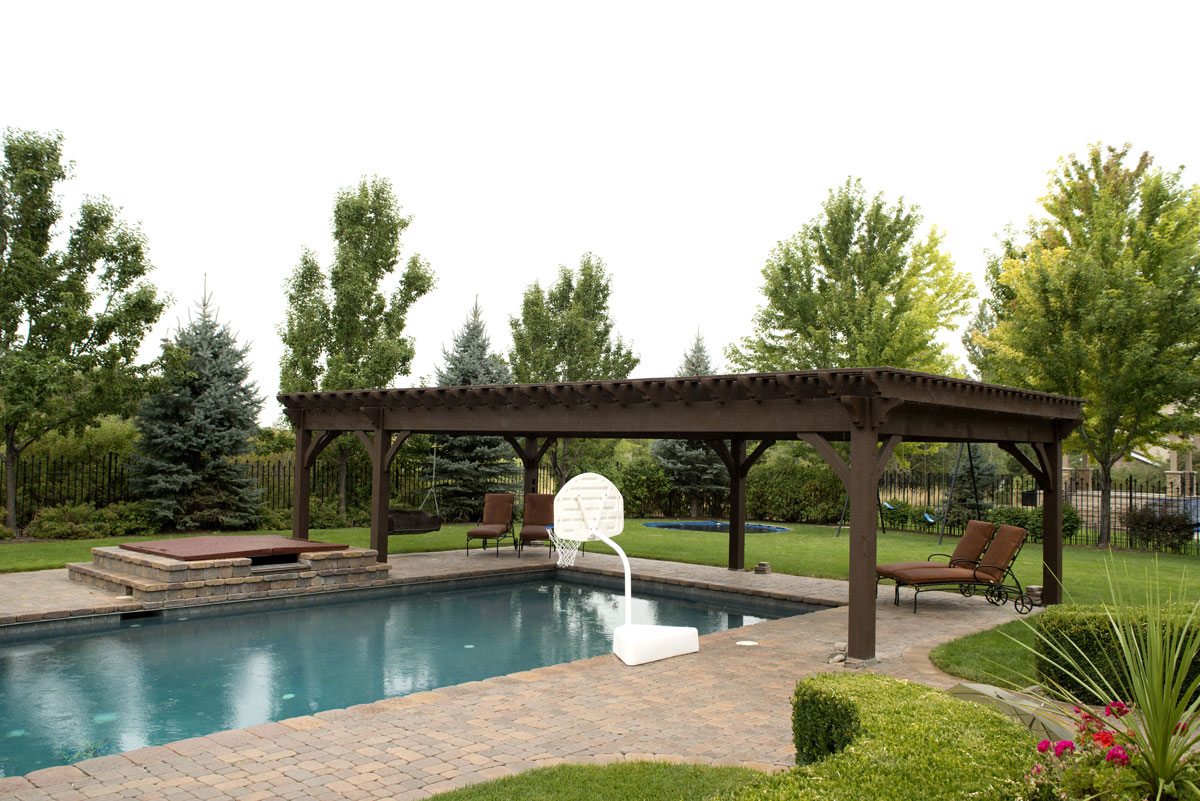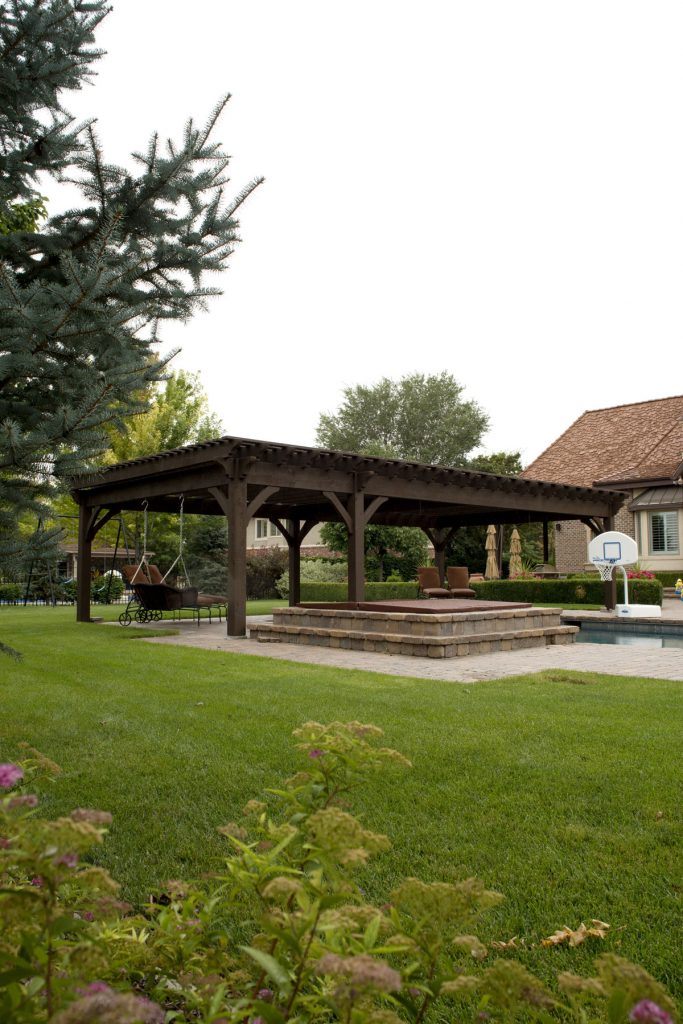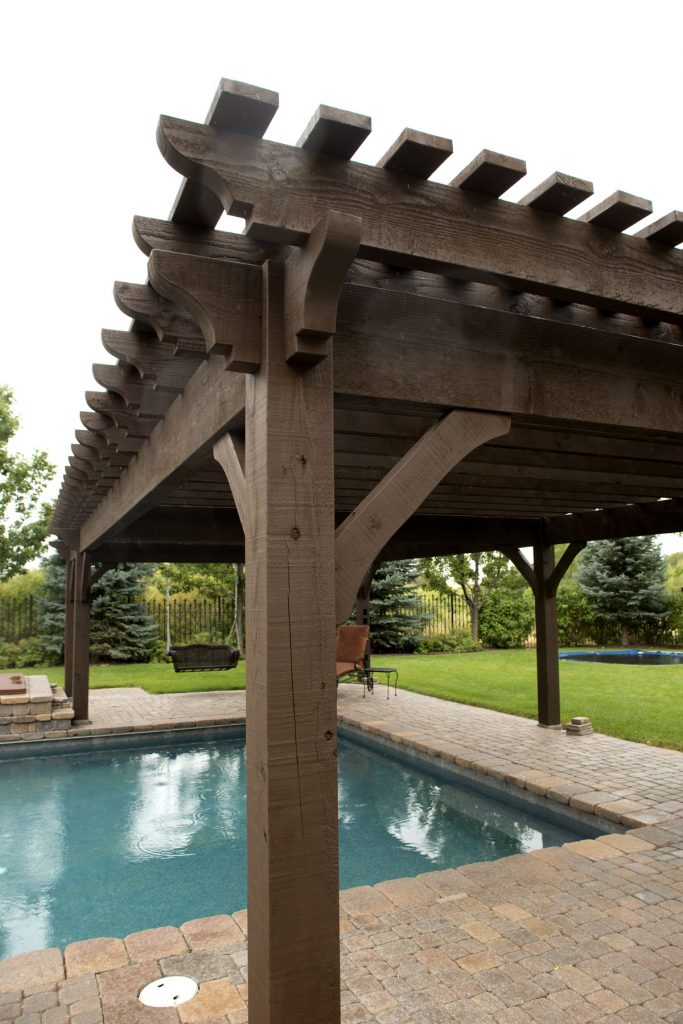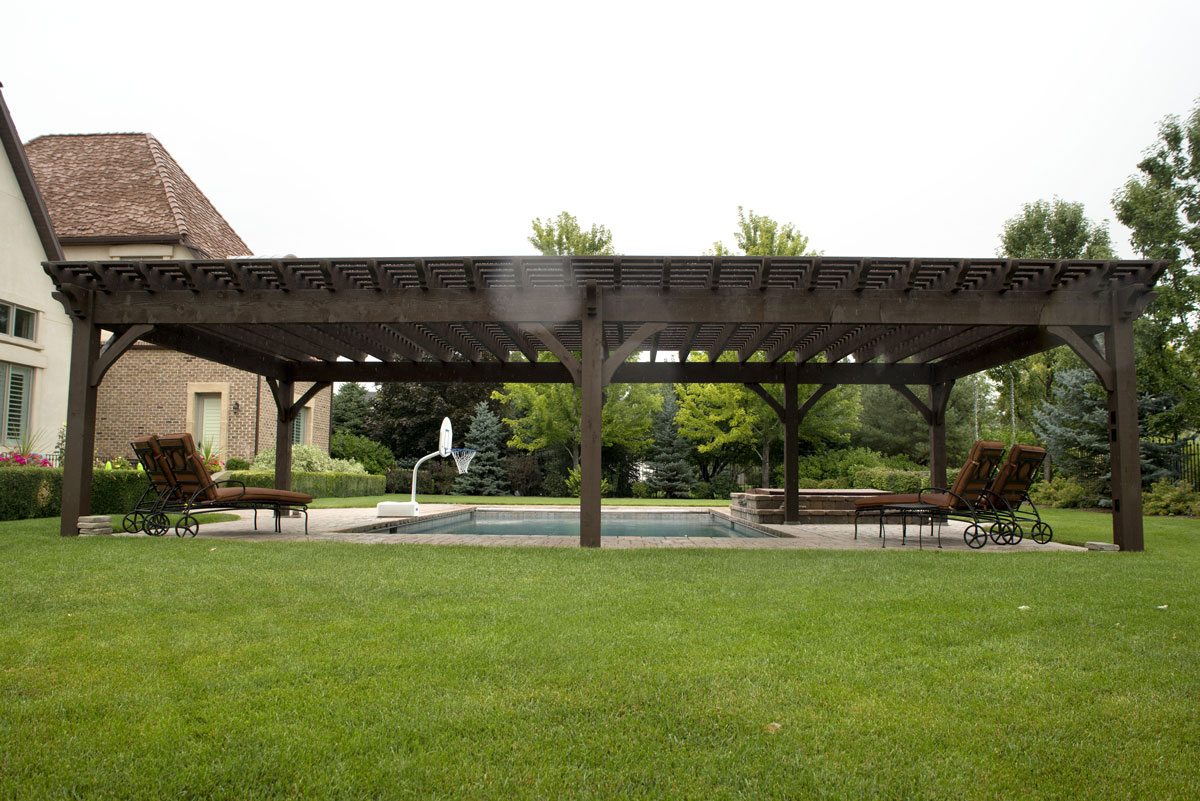 #EasyDIYPergolaKit #DFYTimberFramePergola #SwimmingPoolShade