50 Architectural Landscaping Trends for 2015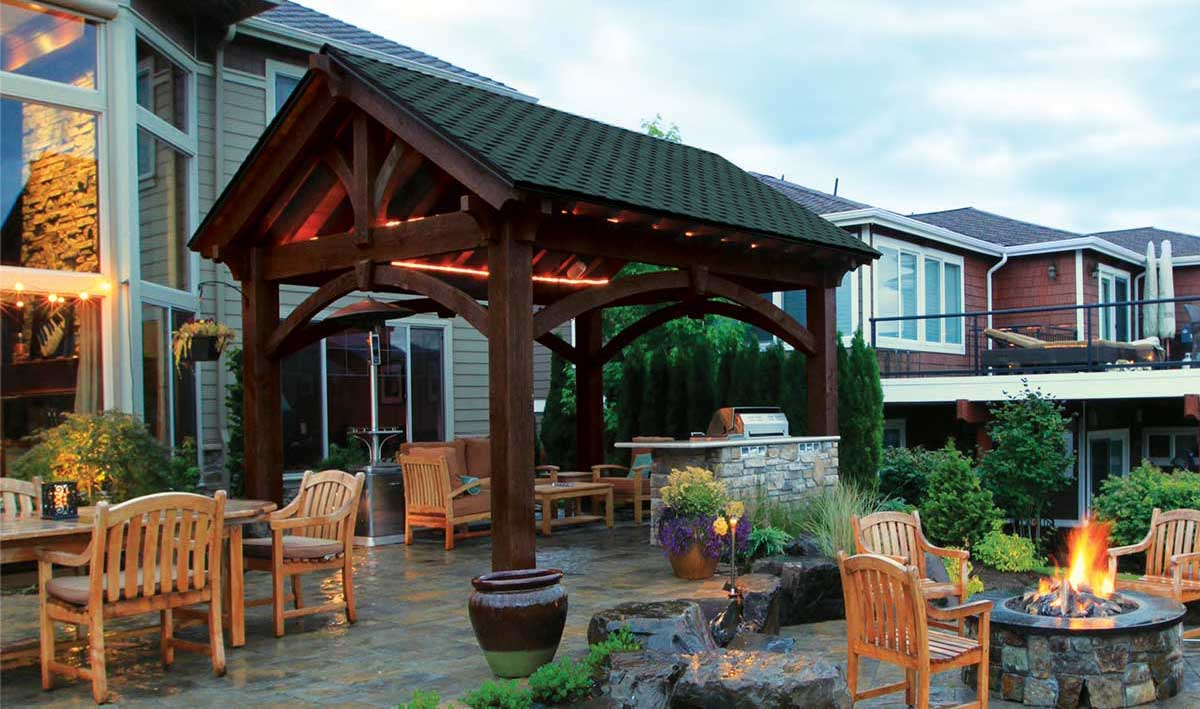 Western Timber Frame solid wood dovetailed pavilion featuring arched knee braces, decorative keystones, Crescent beam end profiles and finished in a premium high grade UV protective Rich Cordoba timber stain and outdoor lighting. Above photo courtesy of Alderwood Landscape Spokane Landscape Architects & Landscape Designers.

© 2014 Western Timber Frame™
For the Millennial Generation seeking sustainable, earth-friendly products that say something about who they are, pairing solar panels and pergolas are a hot ticket item for 2015.
While homes are customized, tailored to the desires and specific needs of the homeowner, trends and styles are continually changing and people adapt to new designs and new technology. This past year has also brought several new concepts to the housing market such as outlets for electrical cars in garages, pergolas topped with solar power, water conservation systems inside and outside the home. Homes are projected to be smaller while outdoor living areas expand in comfort and convenience.
The American Society of Landscape Architects (ASLA) rated Landscape Architectural Landscape Trends for 2014 based upon a survey given to Residential Architectural Landscapers. There is a continual growth in DIY outdoor living amenities. Nancy Somerville, Executive Vice President and CEO of ASLA added that,"Homeowners know that designed landscapes add value to their lives as well as their property values. They're interested in livable, open spaces that are both stylish and earth friendly."
Based on ASLA's 2014 Residential Architectural Landscapers survey, new products and developments, 2015 outdoor living trends will likely include the following:
2014 Overall Architectural Landscaping Ratings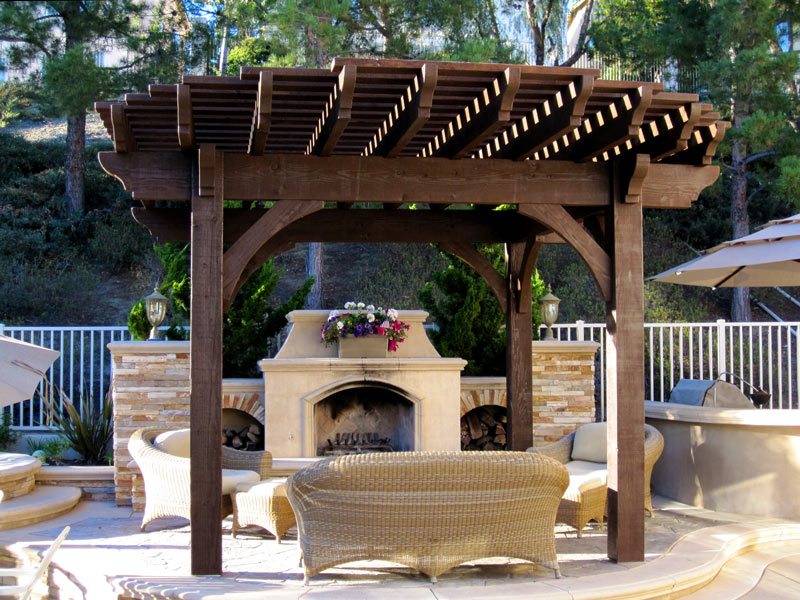 Architectural Landscape Choice
82.8%
Western Timber Frame™ has a  patent pending design called The Dovetail Difference™ with mortised joints not only allow for a long-lasting, perfect joint, but it also virtually eliminates the use of unsightly galvanized brackets, hangers, and bolts. They are able to hide all of this behind the beams and rafters giving you the beautiful old world craftsmanship.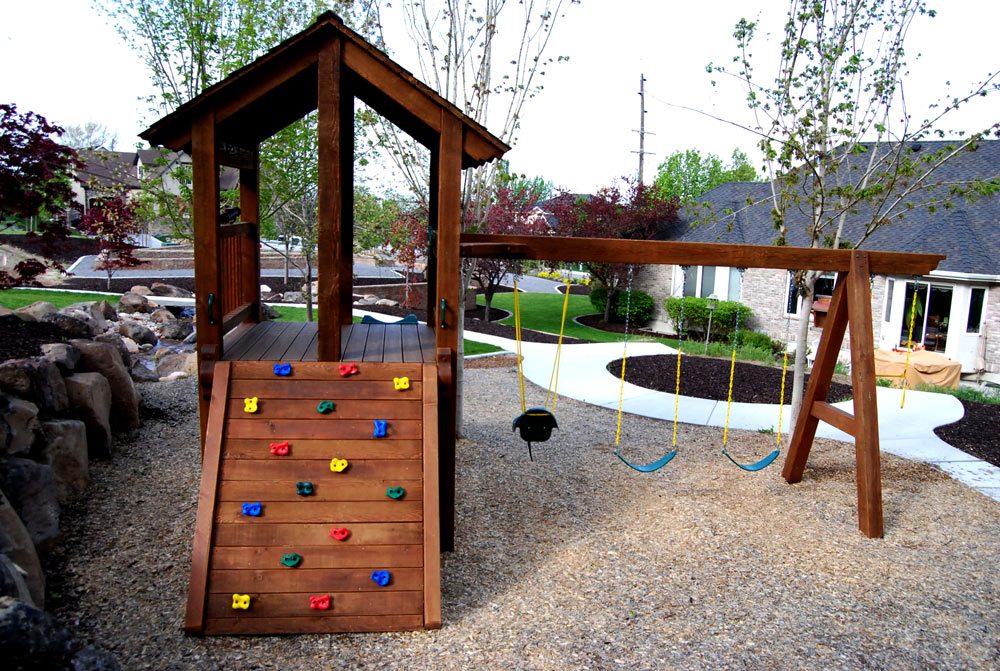 Architectural Landscape Choice
60.6%
The playground set here was built with solid wood timbers using The Dovetail Difference™ connection system making it an heirloom piece to be enjoyed for generations.  Brian Johnston, ASLA sees future outdoor landscape designs ideas incorporating more physically engaging stimulation structures.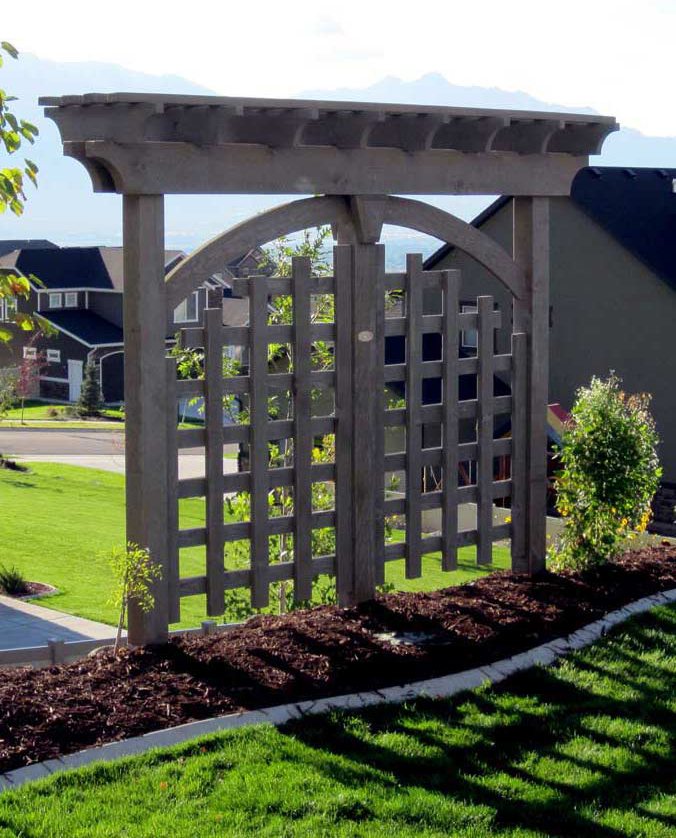 Architectural Landscape Choice
81.1%
Arbors and trellises are a natural element for walls; boundaries and enclosures while arbors serve as entryways, gateways and pathway coverings. From a very small or narrow area to a large expansive surrounding, arbors and trellises help create the perfect landscape.
Architectural Landscape Choice
88.5%
The timber frame fencing pictured on the right is built with heavy-duty privacy lattices. These lattices are custom built, extremely thick, unlike what you will find in a common hardware store.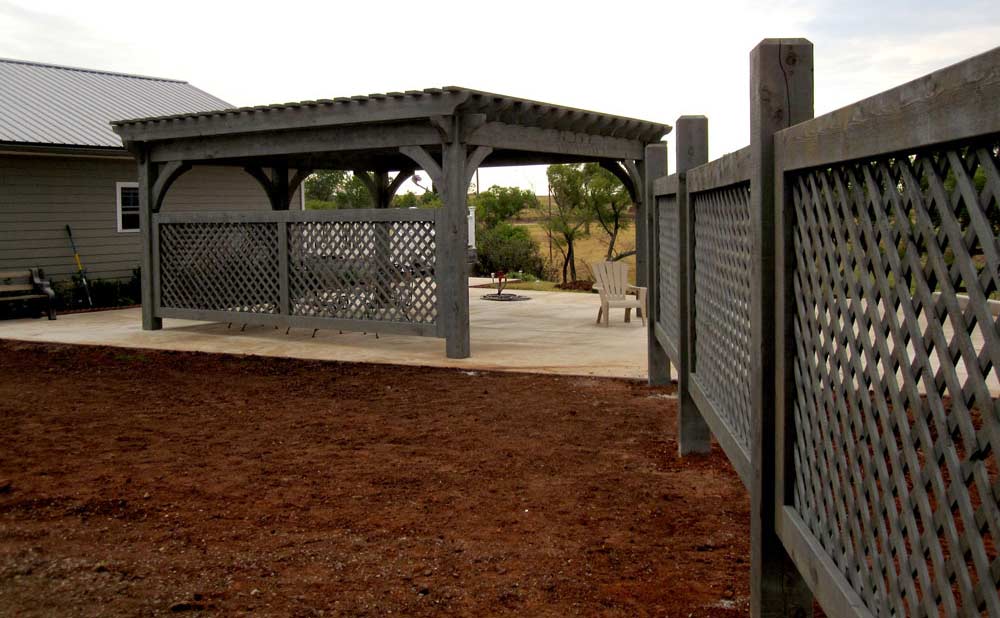 Surprisingly, there was no rating listed for trellises and privacy lattices, however I am including them here as trellises and lattices are extremely popular in our experience in manufacturing outdoor living architectural shade structures. Pictured right is a new product from Western Timber Frame, heavy-duty sliding trellis doors for extra shade and privacy on a timber frame pergola kit.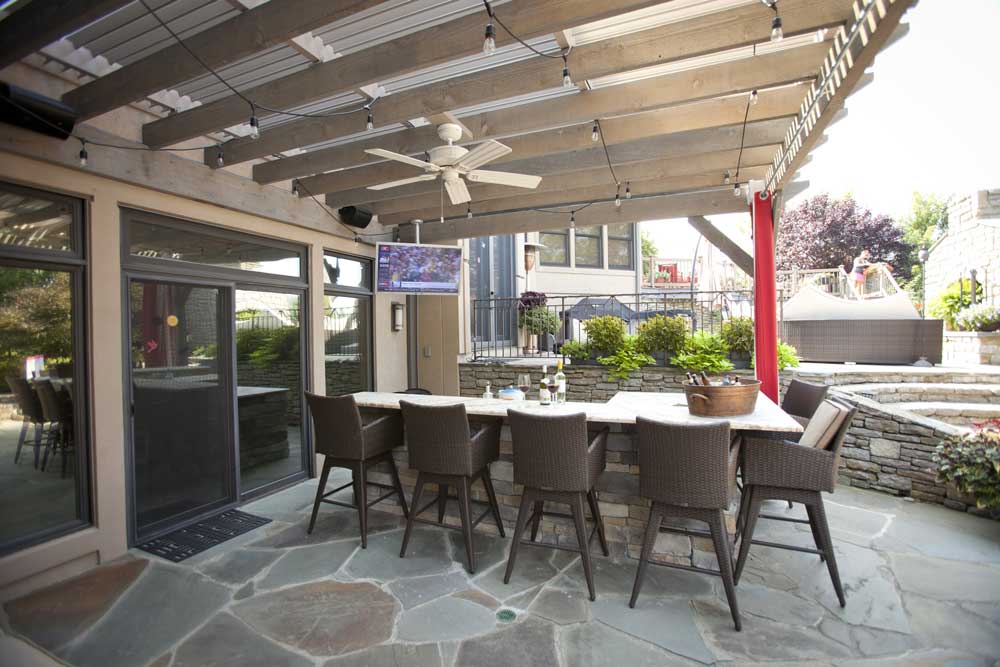 Architectural Landscape Choice
71.4%
An outdoor kitchen has many practical advantages over cooking in a conventional indoor kitchen. Foods that produce lingering odors can be enjoyed in the outdoors. Fewer appliances are needed and guests and family can be more involved. It is a wonderful way to draw people together and the food somehow just seems to taste better. This outdoor kitchen featured above is covered with an DIY attached timber framed kit installed with a remote controlled louvered roof. It can easily be opened up for more light and sunshine or closed on a rainy day.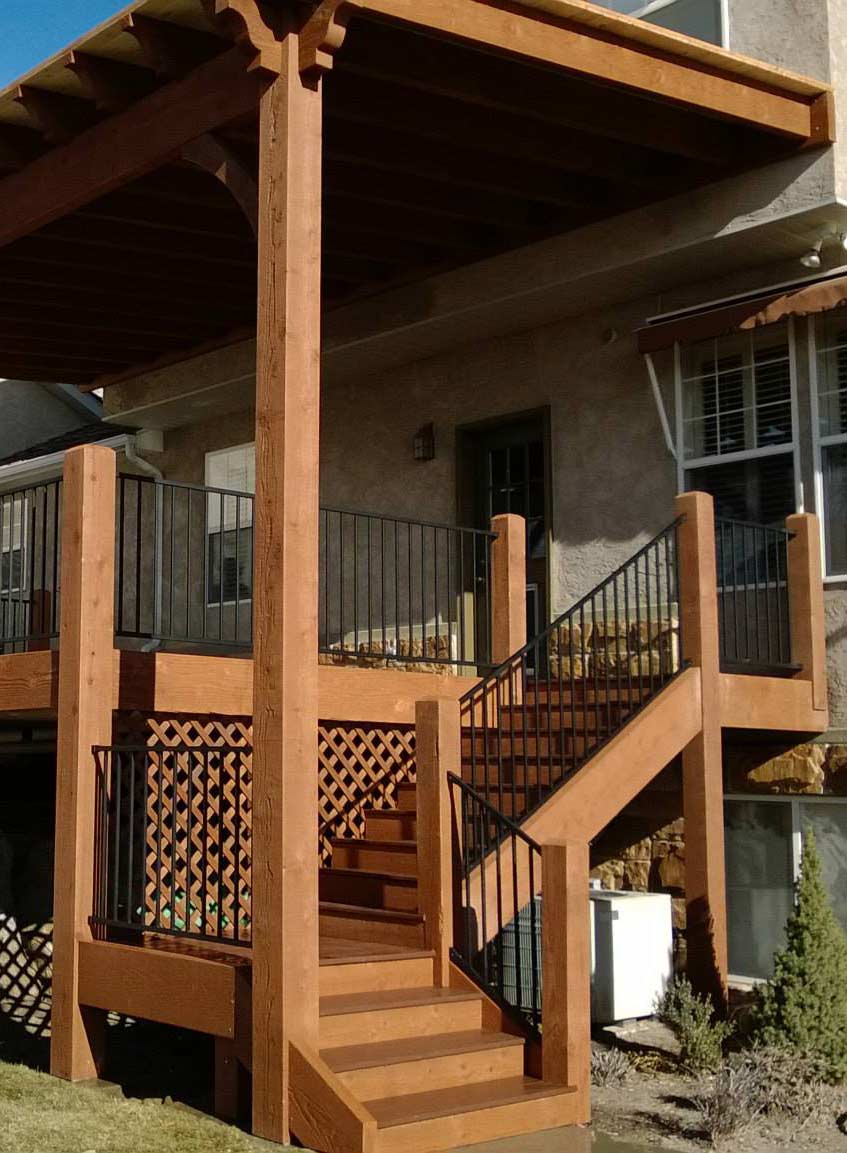 Architectural Landscape Choice
81.1%
The porch has long played an important role in America as a place to play, relax and gather. Many homes of the recent past began to build porches that were too shallow and not built to be functional. Porches have again had a come back in importance of functionality for outdoor living.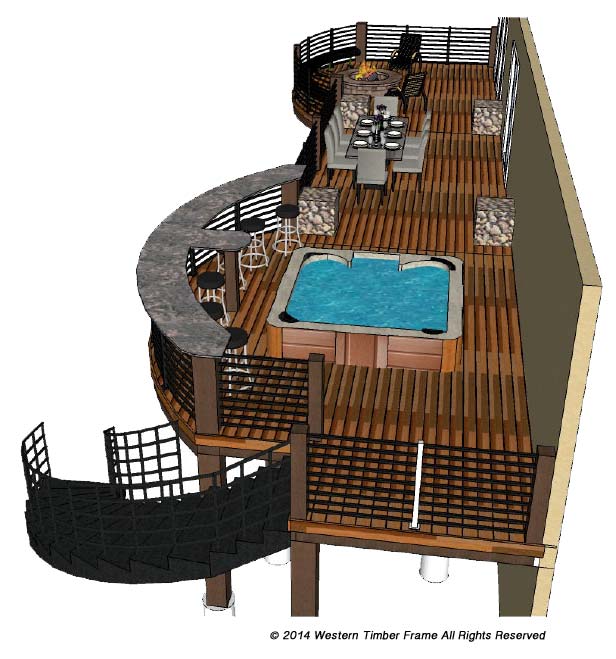 Architectural Landscape Choice
82.3%
A deck is usually an extension of an indoor room. Decks can also be an alternative to a terraced landscape. The deck is a perfect place for family get-togethers. Adding a deck like any outdoor structure adds dimension to a home. As in the illustration above designed for a Western Timber Frame client, decks can include many features literally becoming another room for the home. To the client's delight, Western Timber Frame's design manager placed an arch formed built in counter-top bar for additional seating to utilize the space creating a more functional deck.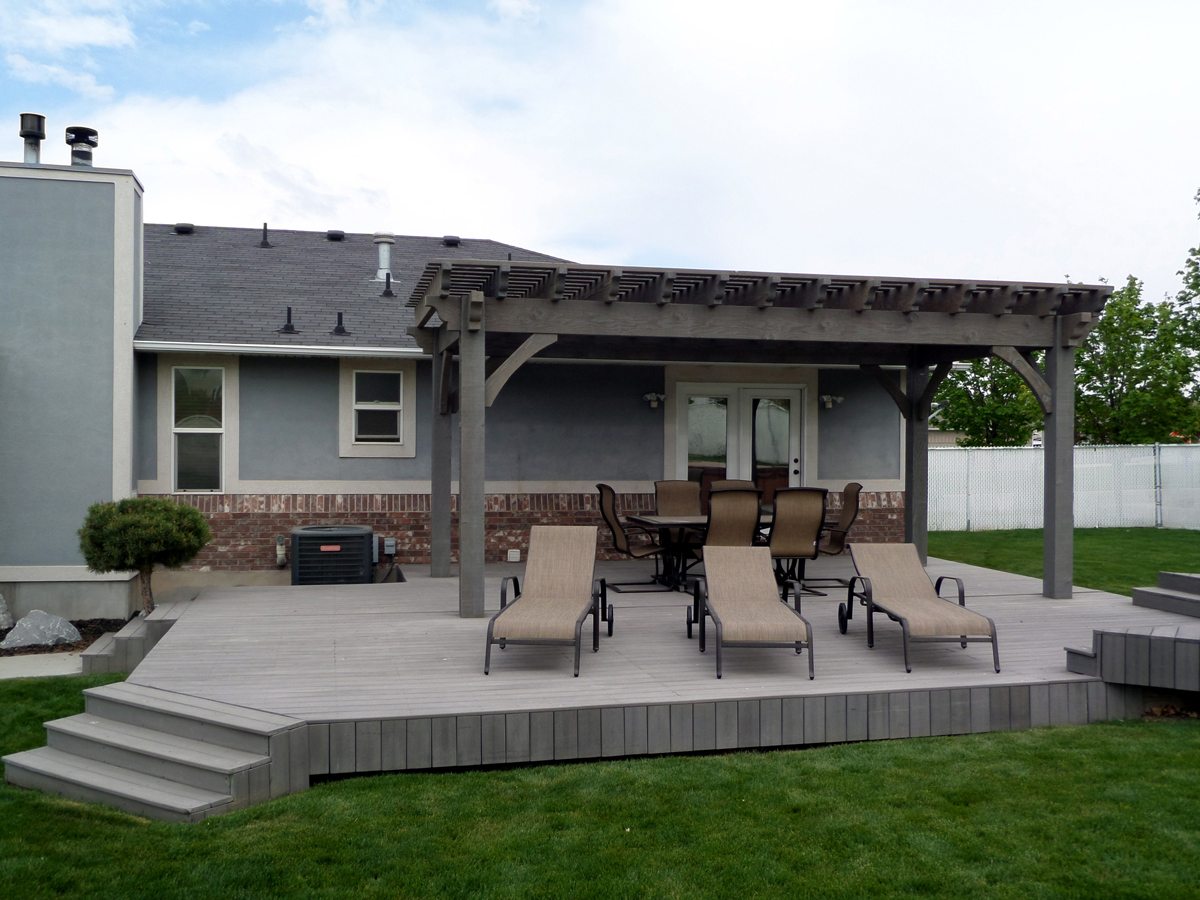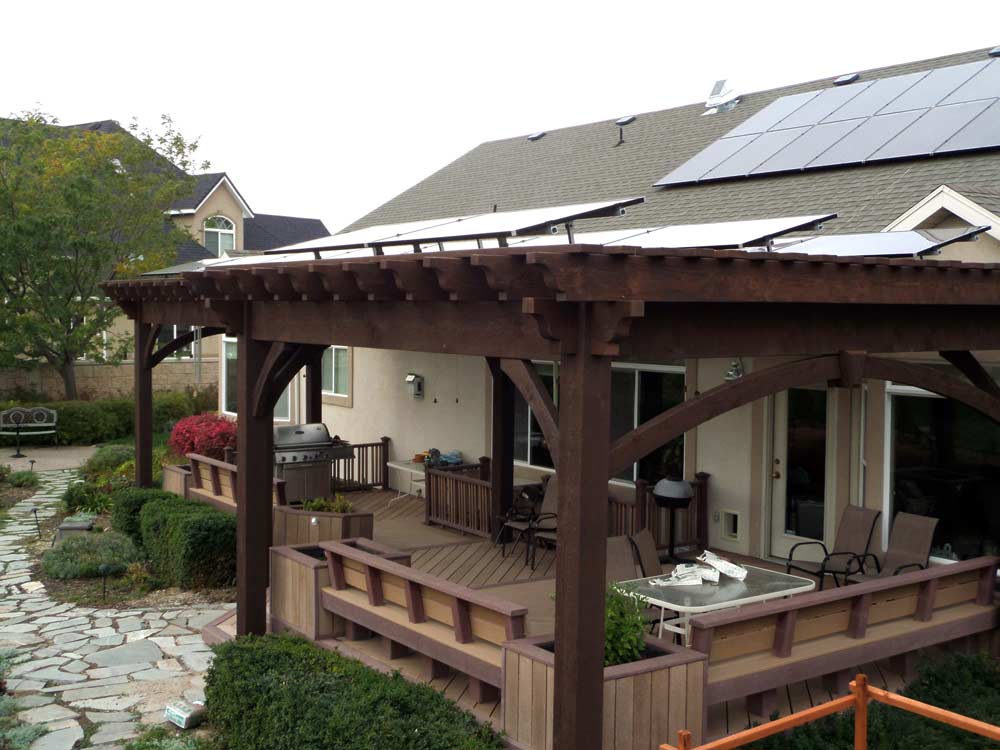 Architectural Landscape Choice
89.6%
Built in benches seem to welcome you and communicate, "come, stay and sit awhile, there is plenty of seating" "make yourself at home". Many benches also feature built in storage areas underneath utilizing every inch of space for a double plus.
We've seen a few benches with built in drawers or chest style with a lifting seat lid. We have also built customized built-in and single bench seating with thick, solid wood timbers. They are really beautiful and as always with a Western Timber Frame timber structure, they are built as heirloom pieces implementing  old world craftsmanship to truly last for generations.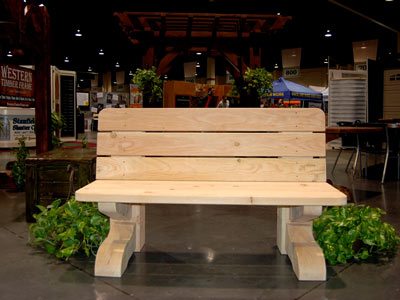 Other installed outdoor seating features built by Western Timber Frame include picnic tables, treasure chests, swings and suspended couch/sofas.
Architectural Landscape Choice
59.0%
The craze of 2014 was turning a utility shed into a She Shed or Man Cave. We expect to see a continuance of this fad throughout 2015, as we are already getting some requests of Man Cave pergolas and She Shed pergolas and pavilions.
Pictured left is a "She Shed" timber framed ladies pavilion finished in a high grade UV protective white timber stain. It features the Cove style knee braces with pre-drilled beams for power,  lights and fan so there are no hanging wires or extension cords. For a more enclosed She Shed or Man Cave style privacy trellises, walls or sliding trellis doors are sometimes added.
Ornamental Water Features
Architectural Landscape Choice
89.6%
Water naturally gives life and a water feature in an outdoor setting is awakening and encourages people to come outside. We should still take our Mom's words to heart and 'go outside and play'. Water tranquil, peaceful sound of water trickling is a soothing way to unwind after a long day.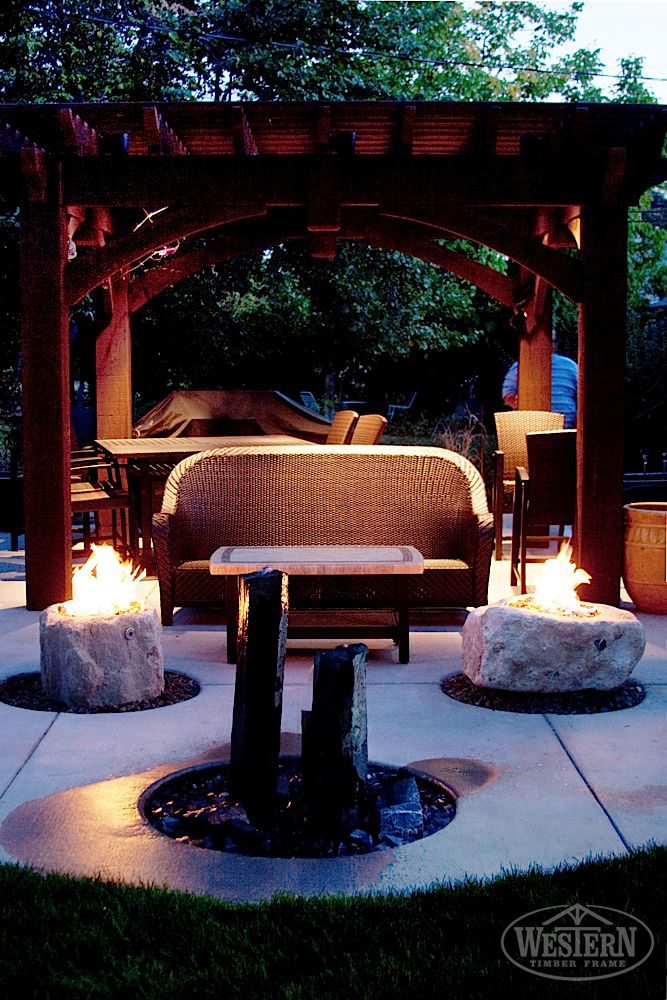 Architectural Landscape Choice
64.4%
Although, studies have shown time in the outdoors alleviates symptoms of depression, reduces stress and improves our concentration, it isn't rocket science to know it makes us happier and boosts our creativity. Outdoor art can be an expression of your individuality and personality.
Outdoor Living Features & Recreation Amenities
2014 Overall Architectural Landscaping Ratings
Movie • Video • TV Theaters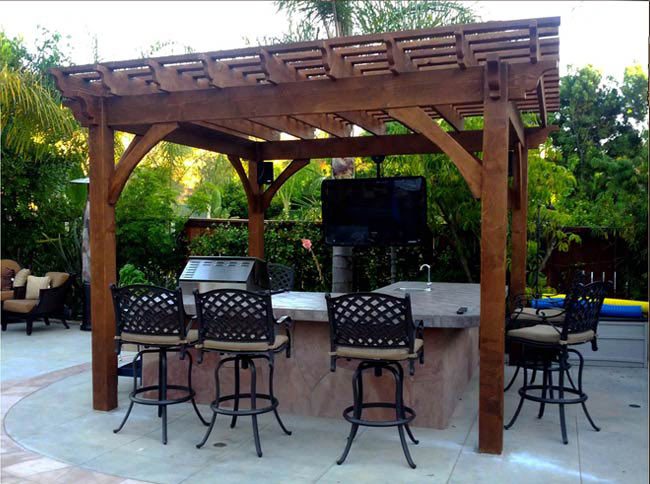 Architectural Landscape Choice
42.3%
Portable is in and a HDTV dish network system with built in satellite programming allows for high definition programming on the go.
At one time it looked as if the outdoor theater might become extinct with very few operating theaters in existence. Now, there are more family-friendly outdoor theaters than ever before in the backyards of America. Backyard theater projections systems have also come a long ways without sagging or inflatable screens and many set ups are more user friendly.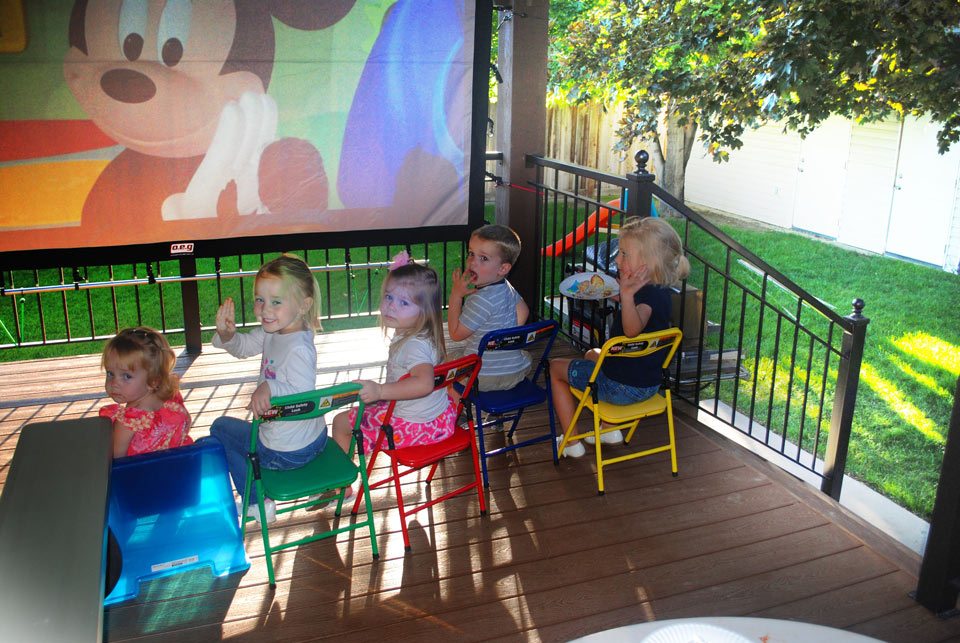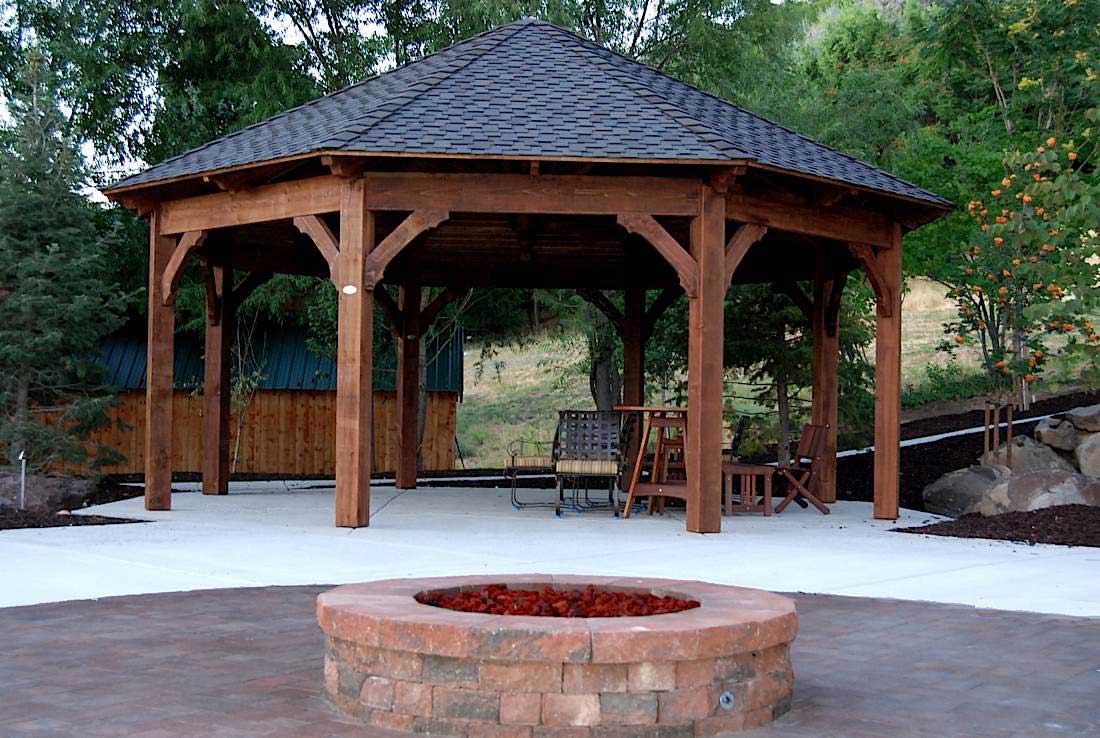 Architectural Landscape Choice
95.4%
Fire pits have ranked high across the board usually in the top three for landscape design features. We have also seen an interest in fire pit designs that combine a water fountain with a fire pit. It will be interesting to see a rating next year on a fire and water fountain.
Architectural Landscape Choice
55.0%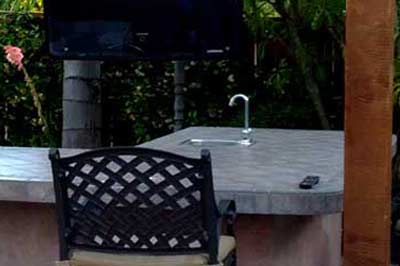 If I would have had an outdoor sink as a kid I would have offered to wash dishes every time! An outdoor sink can be convenient if you have an outdoor kitchen countertop to clean.
Architectural Landscape Choice
53.7%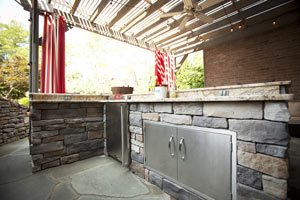 Some outdoor refrigerators feature a lock; which I would recommend. An outdoor refrigerator can be handy especially if you are marinating meat, having it all conveniently there.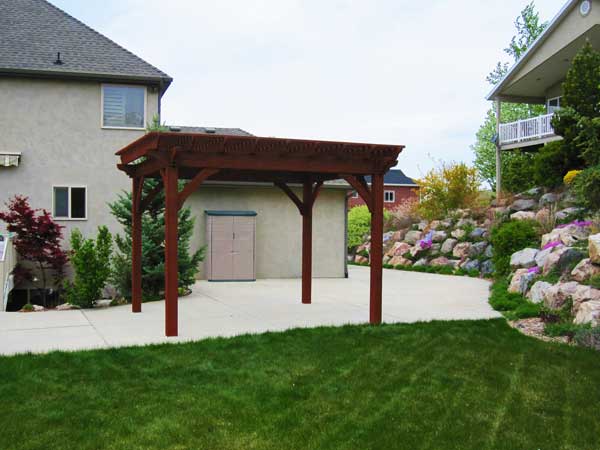 Architectural Landscape Choice
65.5%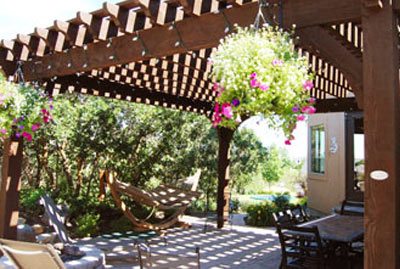 Architectural Landscape Choice
34.1%
There have been a few studies on the wonderful health benefits of sleeping in a hammock. Timber framed pergolas are the perfect place to hang a hammock from and enjoy a wonderful snooze in the fresh air.
Architectural Landscape Choice
60.7%
You can go wireless for outdoor speakers and eliminate the need for wires. Western Timber Frame offers pre-wired options with their TimberVolt™ series on all their outdoor shade structures.
Wireless Internet Connection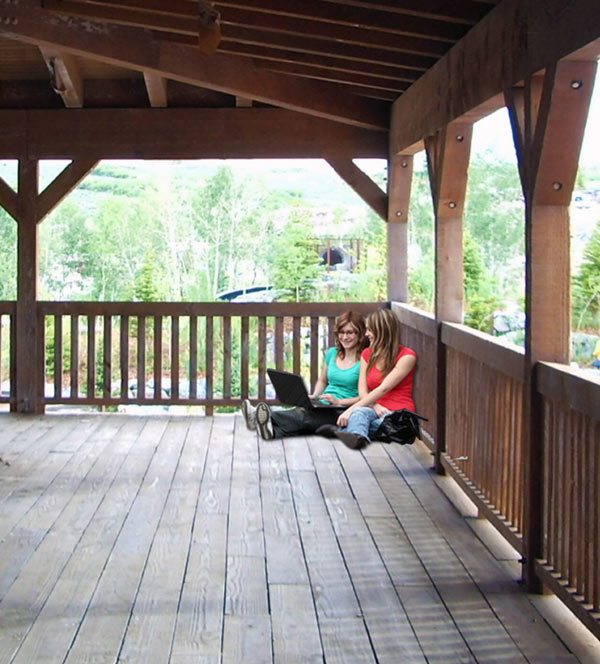 Architectural Landscape Choice
56.0%
With the convenience of the world wide web more people are able to work from home and what a great way to work, outside in the fresh air with your own backyard retreat.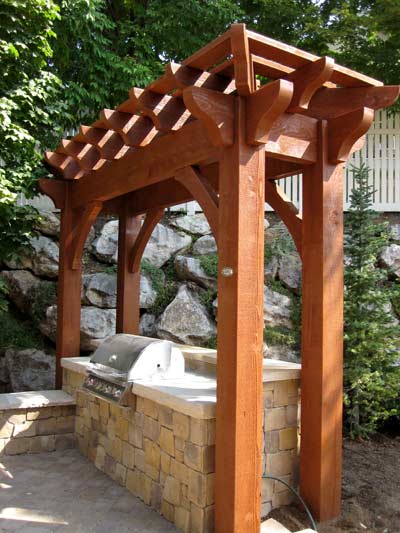 Architectural Landscape Choice
94.3%
Whether it is gas, electric grill, charcoal or a smoker, for anyone who believes food tastes better outdoors a grill is a natural choice for cooking. Grilling or broiling food outside can reduce energy costs and it is also healthier because the fats fall away from the cooked meats and food. Broiling or grilling also caramelizes the foods giving the food a distinct mouth-watering flavor.
Fans • Outdoor Cooling Systems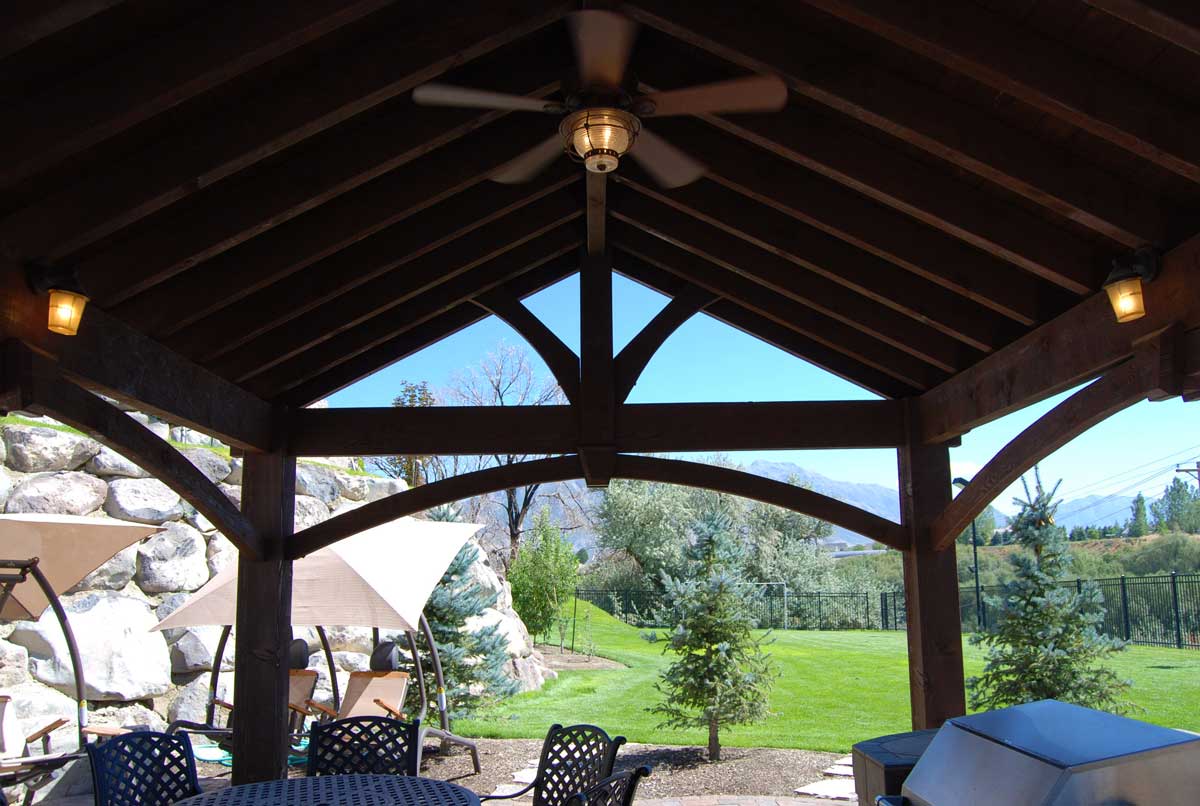 Architectural Landscape Choice
37.2%
Sports • Recreational Spaces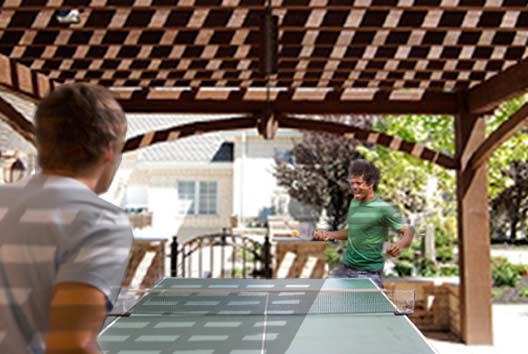 Architectural Landscape Choice
58.6%
Sports and recreational have gone beyond the common driveway with a basketball hoop above the garage. It is amazing how a simple backyard can become a sports zone; tennis courts, bocce ball, badminton, volley ball, ping pong, mini golf, oversize outdoor chess sets & more.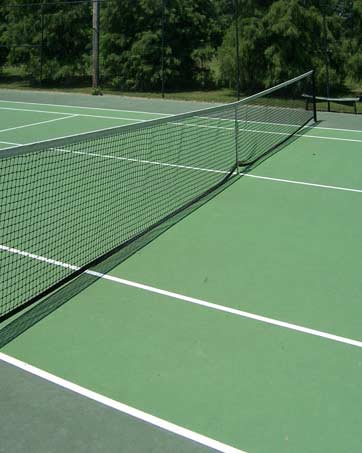 Architectural Landscape Choice
86.1%
Decorative ornamental water elements such as waterfalls,  splash pools, grottos and water runnels are a delight especially for children. Birdbaths, kio ponds, backyard soothers, gurglers and bubblers anything water creates a peaceful ambience to any landscape design.
Backyard bubblers and gurglers primarily stir the water around so they offer a nice feature for a small area without a need for a reservoir bowl beneath it.
The idea behind a water runnel is give the sound of water without seeing the water, minimally seeing it or interspersing it with plantings.
A grotto is usually an artificial structure or cave and it landscape designing today usually implies with water.
Architectural Landscape Choice
48.9%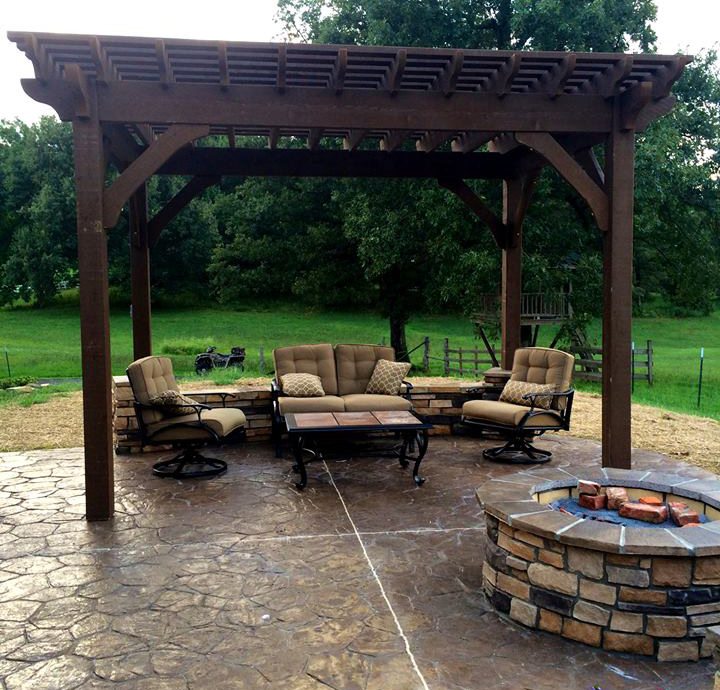 There are a variety of outdoor furniture options, wood, plastic, wicker, metal etc., with or without cushions. The important thing is that the style reflects your personality. Western Timber Frame™ also makes custom timber frame heirloom indoor and outdoor timber furniture, built to stand against nature's harsher elements.
Architectural Landscape Choice
84.1%
Low walls • Ledges • Boulders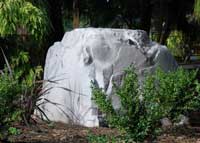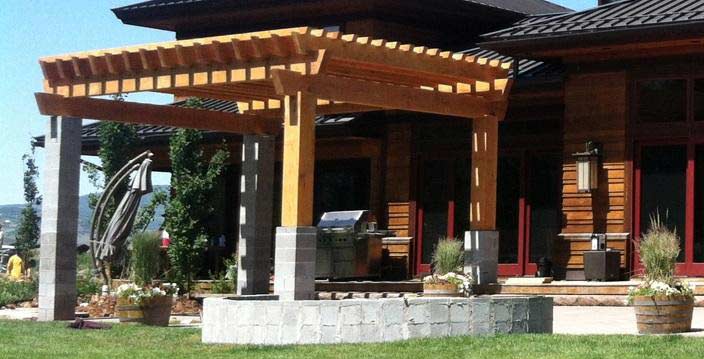 Architectural Landscape Choice
89.6%
This was categorized as boulders, low walls and ledges that can be used for seating.
Bedrooms • Places to Sleep
Architectural Landscape Choice
14.9%
Who needs a designated place to sleep when the kid in us can crash almost anywhere? However, at 14.9%, there are some people who prefer a real bed or a more private outdoor room to sleep in.
There has been a rise in what is termed "She Sheds" or "Man Cave" backyard retreats. The fad began with refurbishing sheds into an outdoor bar or bedroom to new sheds, pergolas, pavilions and DIY outdoor structures. Outdoor sleeping areas are definitely rising in popularity. Check out Western Timber Frame's new suspended couch/bed.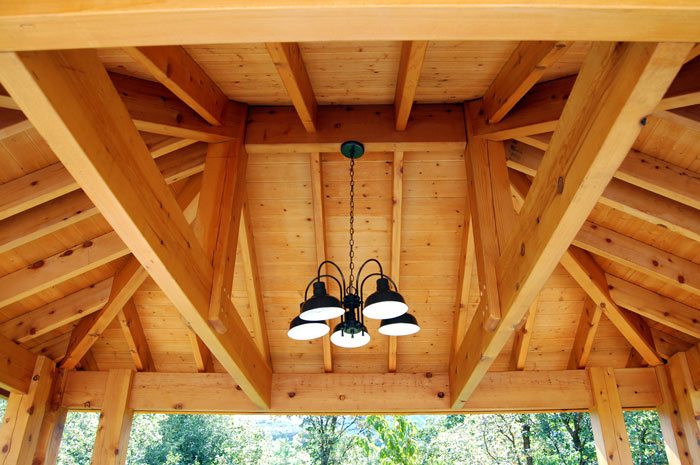 Outdoor lighting is easier than ever before with Western Timber frame's new TimberVolt™ series. No more hanging cords or strung electrical wires.
Architectural Landscape Choice
98.3%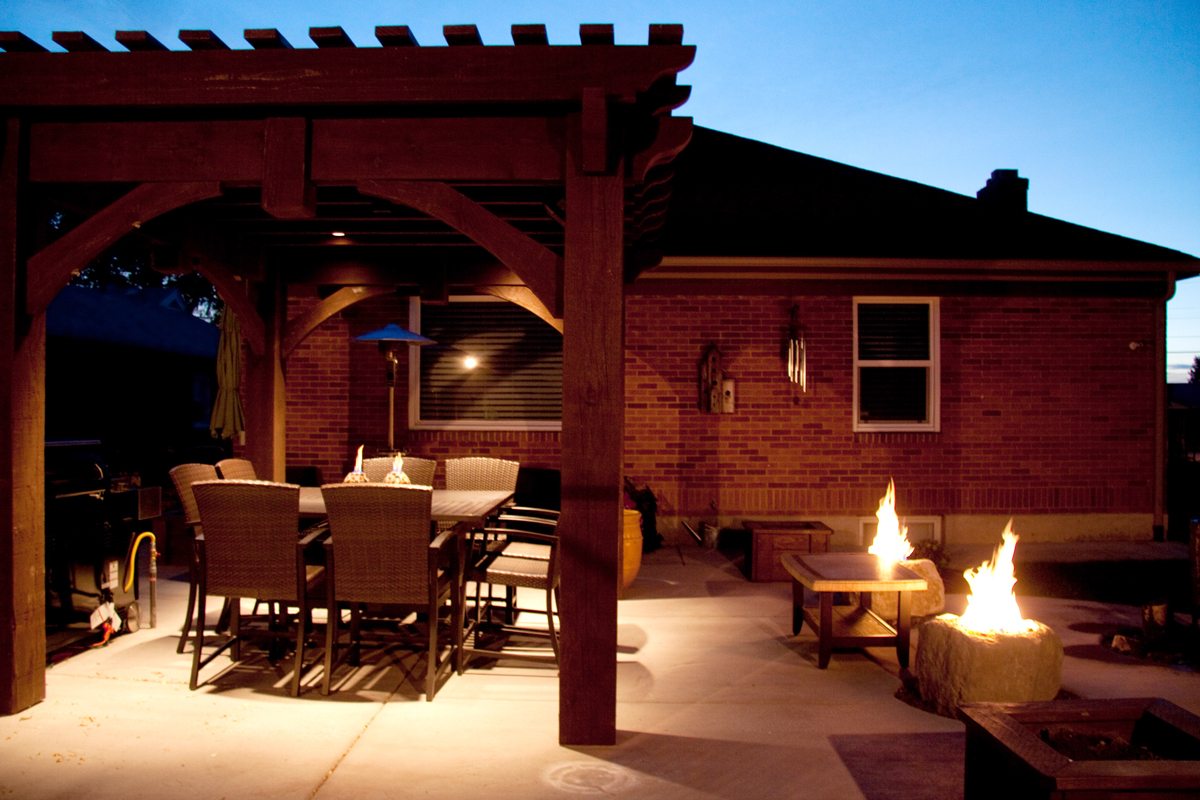 Outdoor Counter Top Space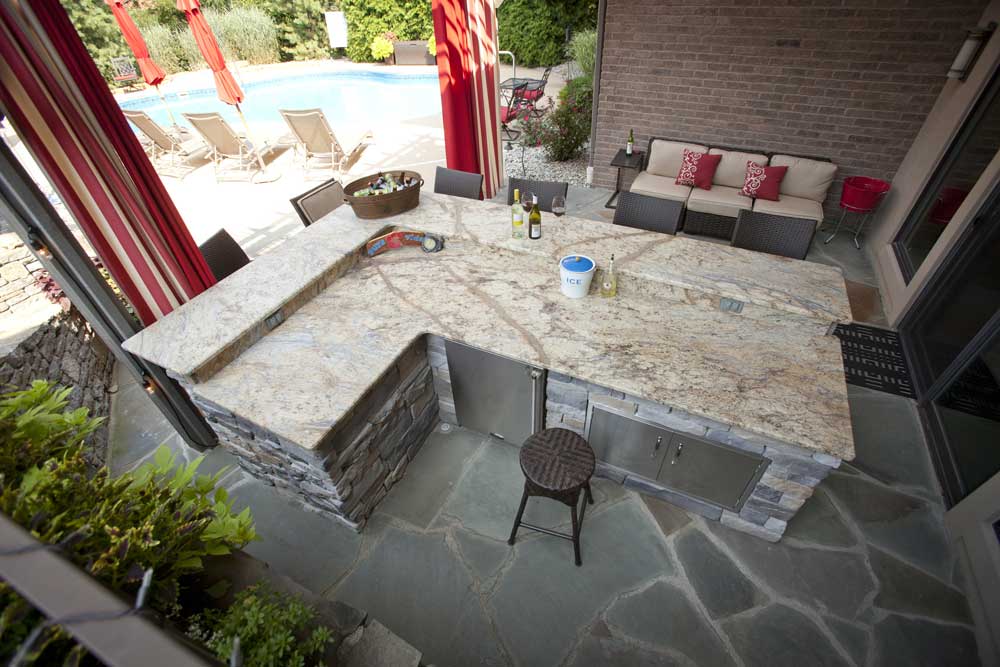 Architectural Landscape Choice
75.5%
Designers differ in experience, skill, artistic and technical ability but there is also another factor to consider in outdoor living design. It is important to understand the tastes, purposes and usability for the individual need of the homeowner. For instance, if an outdoor designer does not enjoy cooking they may not understand how important it is to have enough counter space to create those wonderful family cuisines. Having more counter space was important to many homeowners in their outdoor living experience.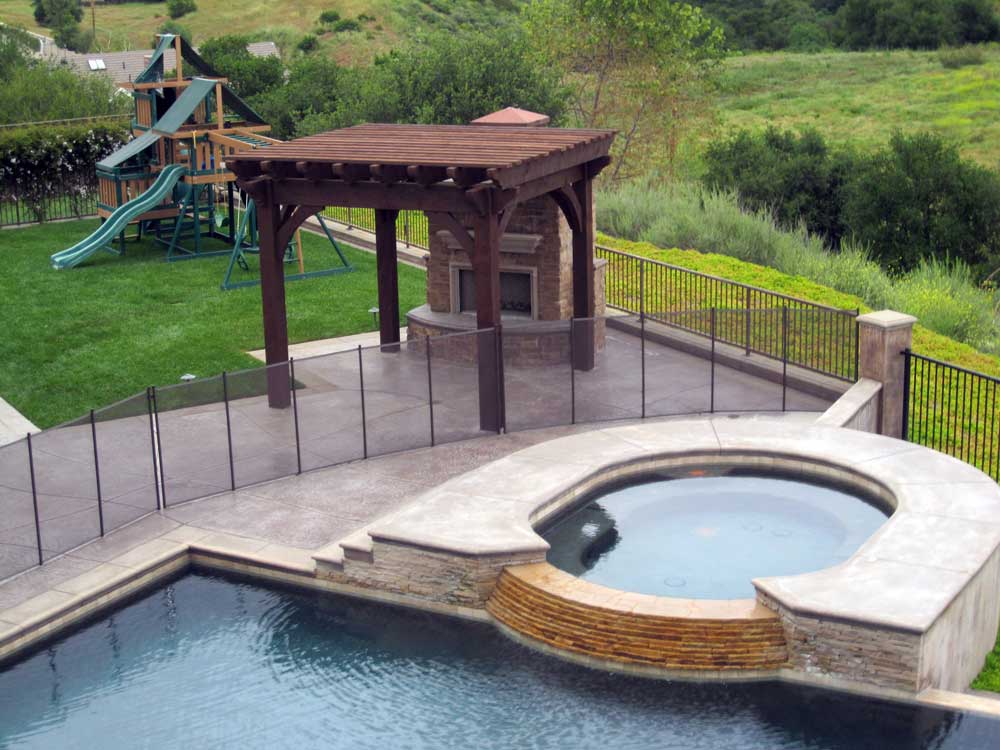 Architectural Landscape Choice
95.4%
The flickering fire of an outdoor fireplace invites you to come and sit awhile. The outside hearth is fast becoming the heart of the home where families come together.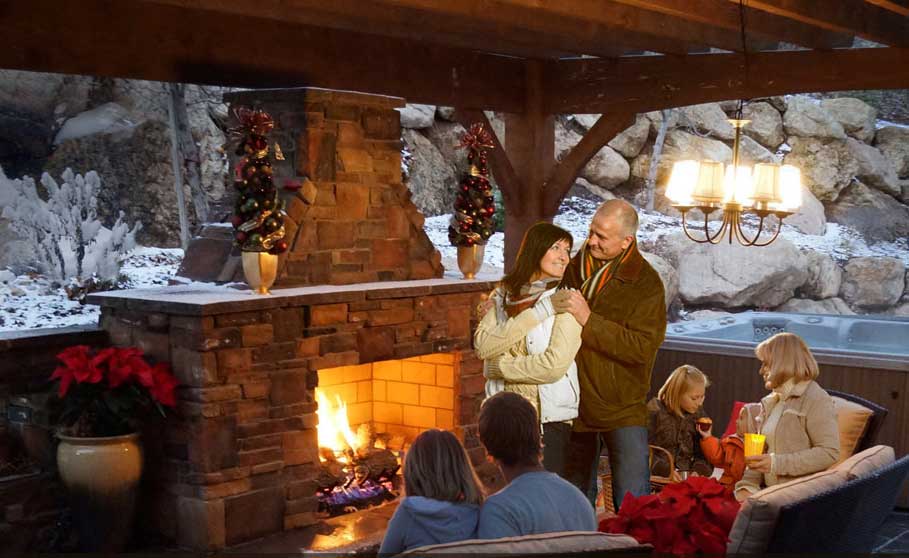 A fireplace makes an outdoor living room more useable year-round, whether it is gas, charcoal or wood burning.
Architectural Landscape Choice
46.8%
Outdoor Seating • Dining Areas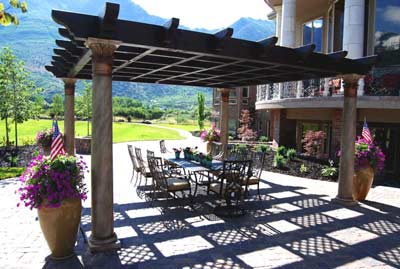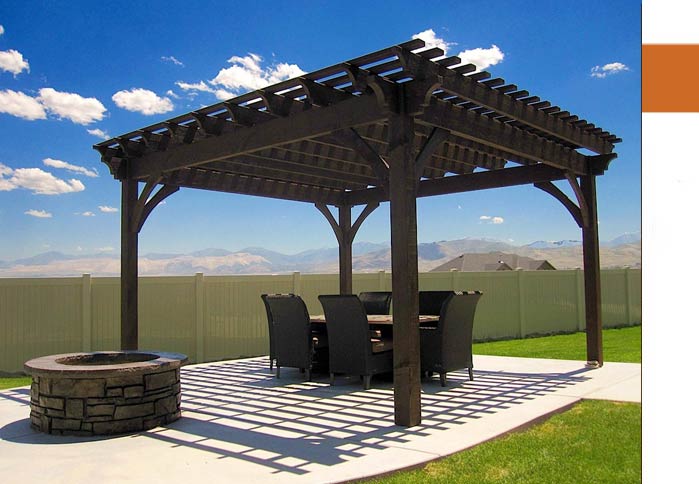 Architectural Landscape Choice
97.9%
Picnics, dining and eating outdoors has always been one of the American quintessential pleasures of summertime. An outdoor dining room is one of the more popular outdoor environments in our experience as well.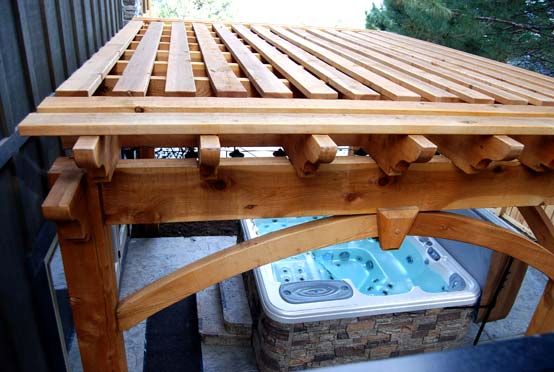 Architectural Landscape Choice
76.4%
Hot tubs, outdoor saunas, Jacuzzi and whirlpools are rated well in outdoor living popularity here in the United States, but apparently not as well as in the United Kingdom(UK). Ben Spencer of the  dailymail.com reports even with unpredictable weather, one in ten families in the UK have a hot tub in their backyard garden.
Architectural Landscape Choice
73.8%
Staycation is a termed often used in outdoor living today meaning a vacation at home. Many motels today have swimming pools and a swimming pool can give a vacation atmosphere to a landscape.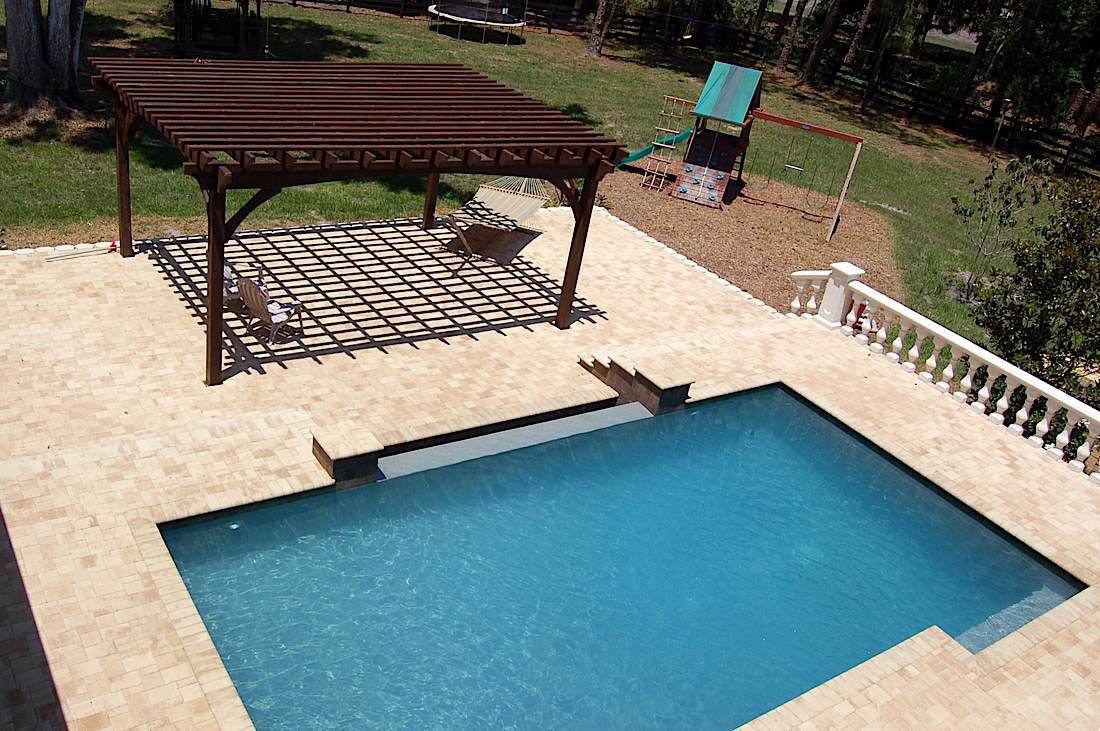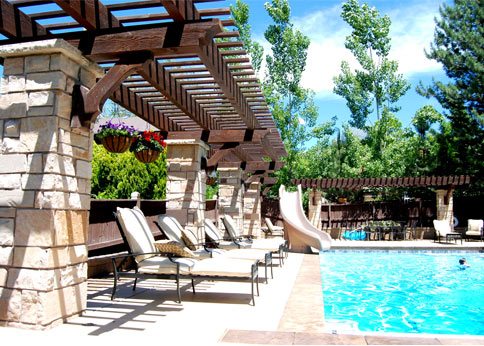 Landscape • Garden & Outdoor Design Elements
2014 Overall Architectural Landscaping Ratings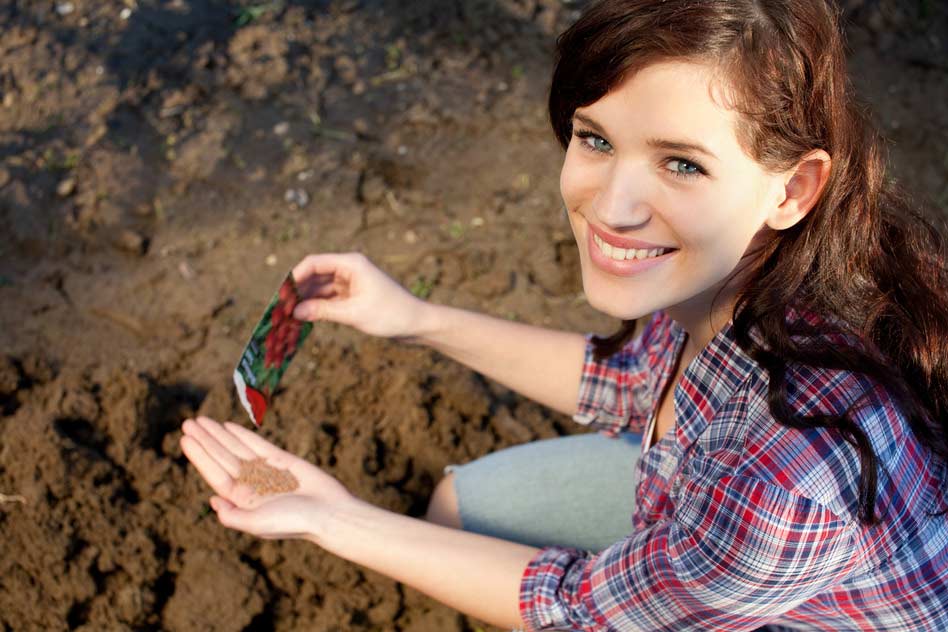 Architectural Landscape Choice
64.0%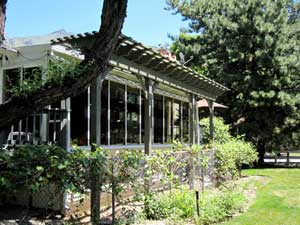 Architectural Landscape Choice
49.7%
Architectural Landscape Choice
60.0%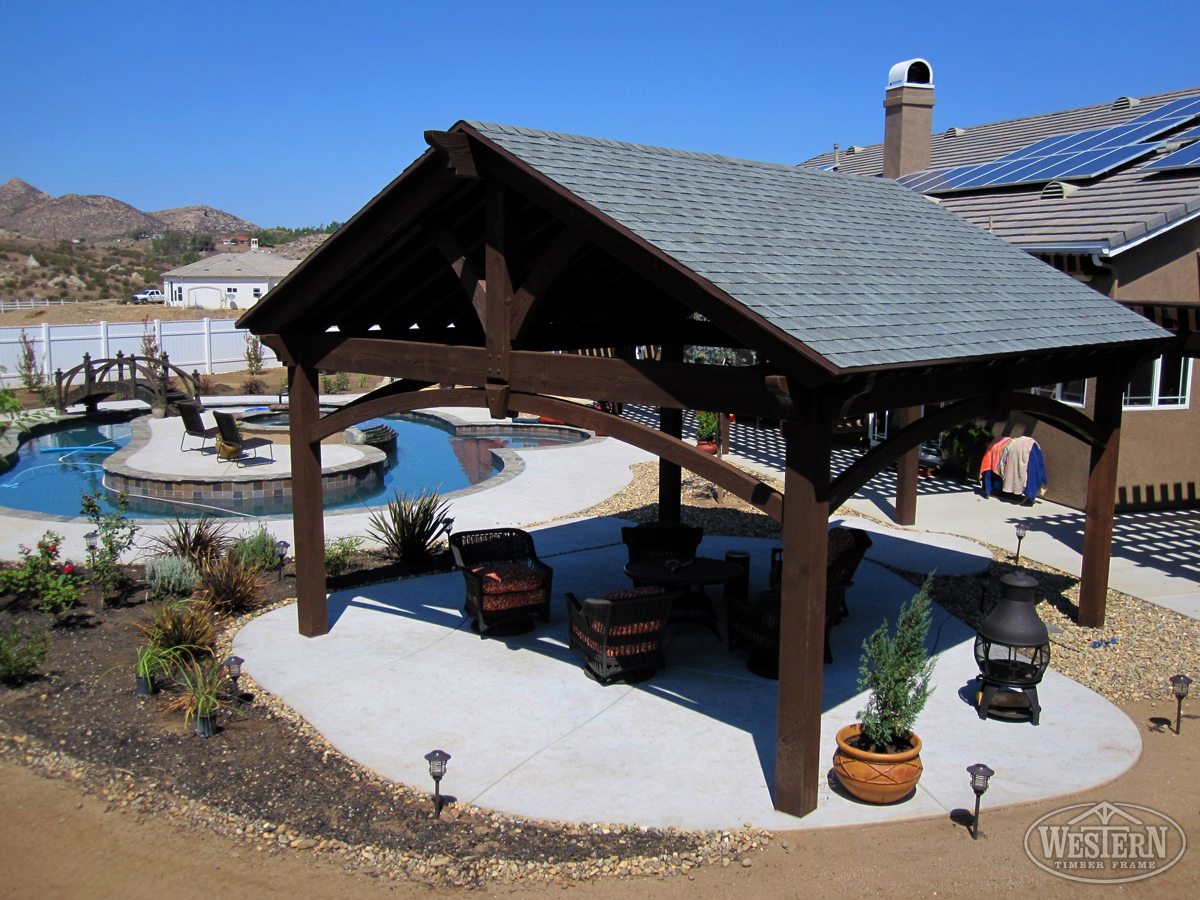 Low Maintenance Landscapes
Architectural Landscape Choice
95.4%
A timber frame shade structure is a way to add shade to a low-maintenance landscape especially in places where trees aren't practical. Rough-sawn timber naturally keeps human friendlier temperatures better than other materials.
Vegetable Gardens • Orchards • Vineyards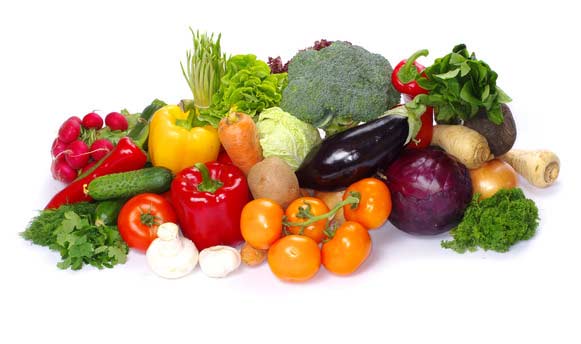 Architectural Landscape Choice
76.4%
Xeriscaping or Dry Gardens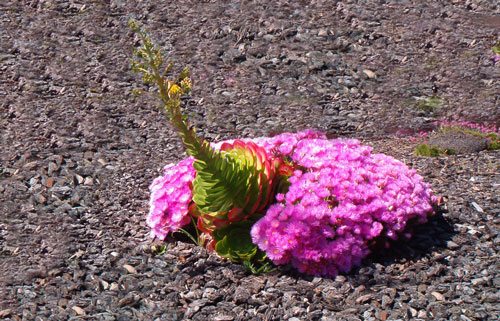 Architectural Landscape Choice
69.1%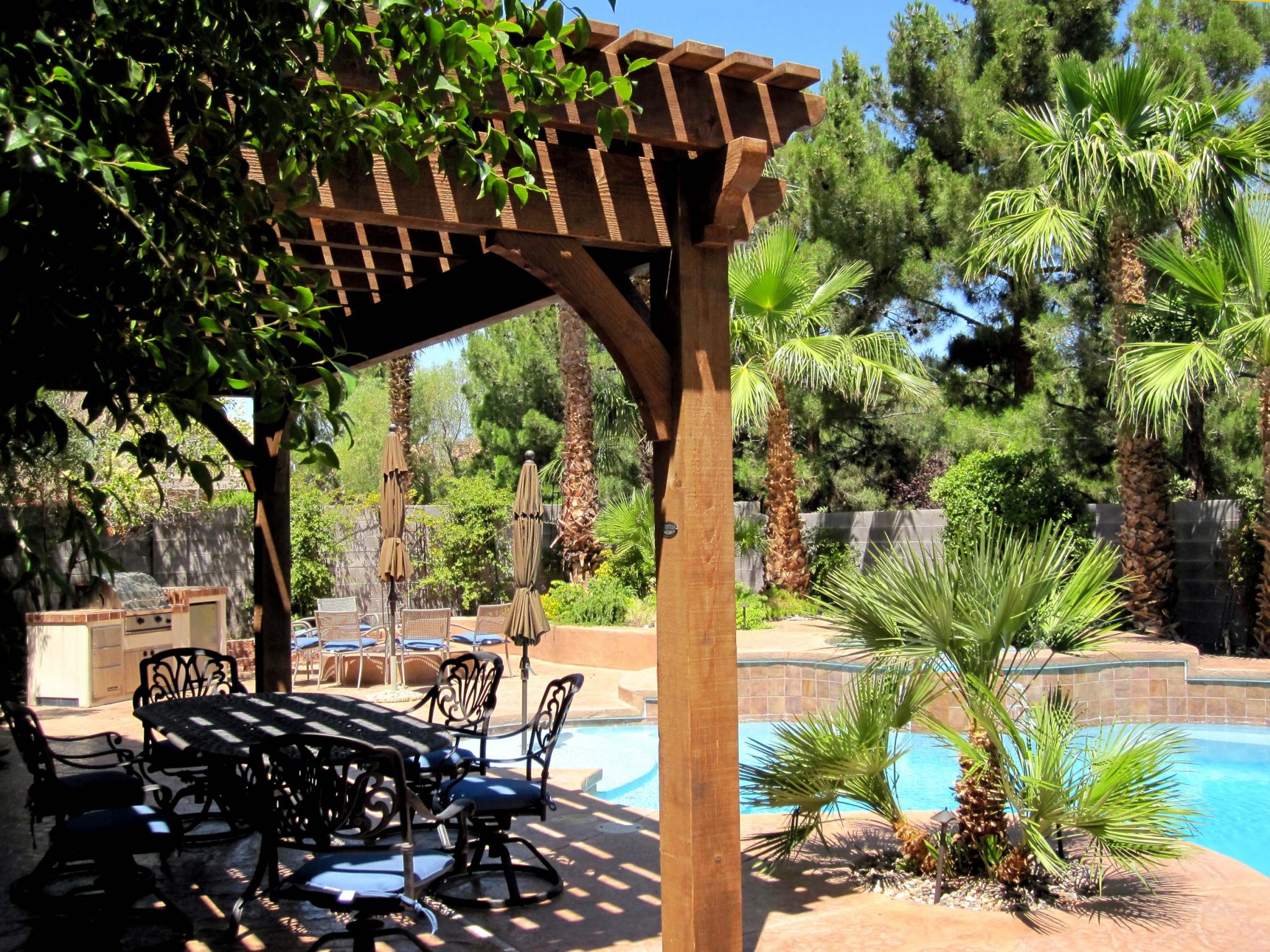 Architectural Landscape Choice
84.5%
Sustainable Design Practices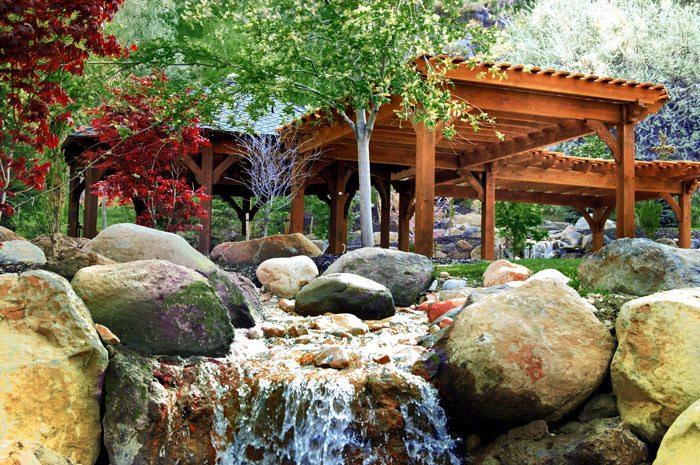 Architectural Landscape Choice
74.2%
Western Timber Frame™ is all about sustainable products.  We only source renewable timber directly from mills in the United States that have sustainable and renewable timber growth policies. We personally visit these sites to ensure the highest environmental standards are in place and that these mills use responsible harvesting and forest management.Timber is one of the earth's most sustainable, renewable materials.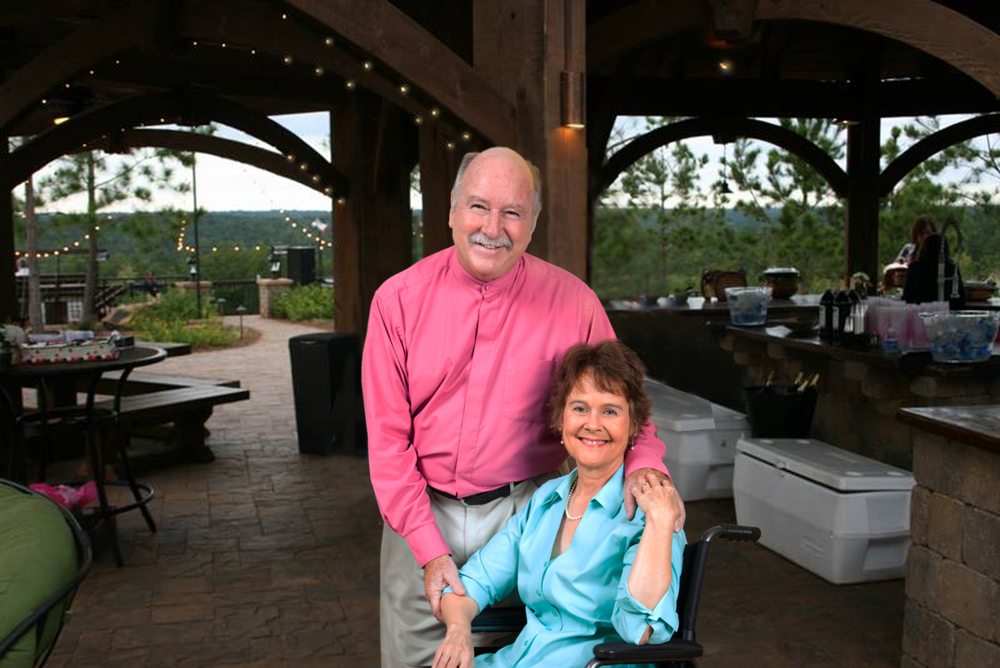 Architectural Landscape Choice
29.7%
Everyone benefits from clean fresh air and exercise. Landscapes designed to be accessible to people with all kinds of disabilities add to the value of a landscape. Creating landscapes that are more accessible for children with social, physical and emotional disabilities is recognized by many architectural landscapers as needing more emphasis.
2014 Overall Architectural Landscaping Ratings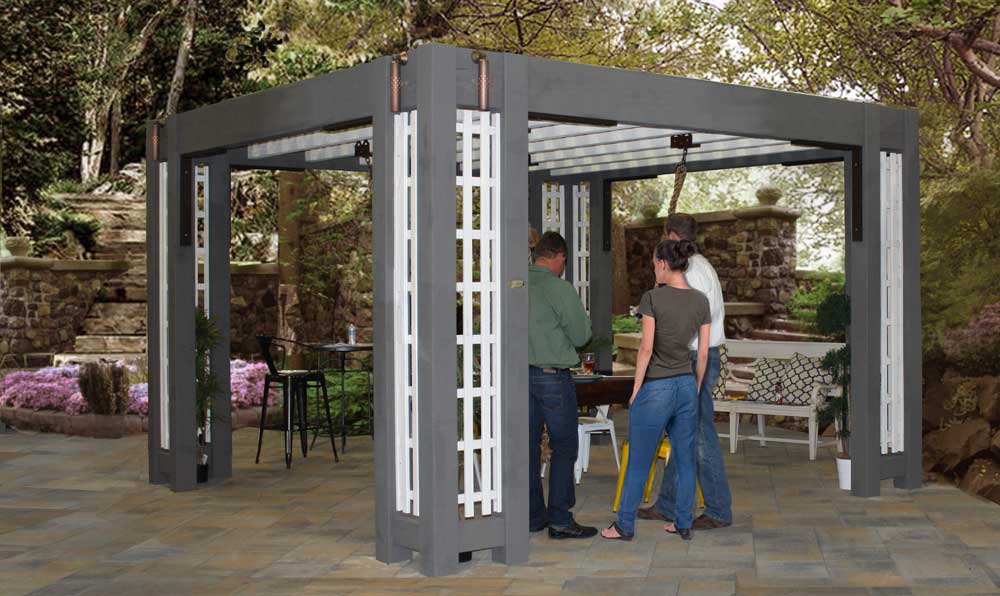 The National Association of Realtors say the contemporary trends are expected to be the craze this year. Modern Trends that celebrate versatility and personality with a very strong contemporary designs reflecting traditional styles in prints, colors and decorating ideas.
The warmth of natural surroundings combined with a Contemporary style pergola fits well with the unique 2015 landscaping trends.  Contemporary  can be angular, planar, zigzagged with that technological vibe with a sense that this shape is possible only through the latest advancements of modern technologies.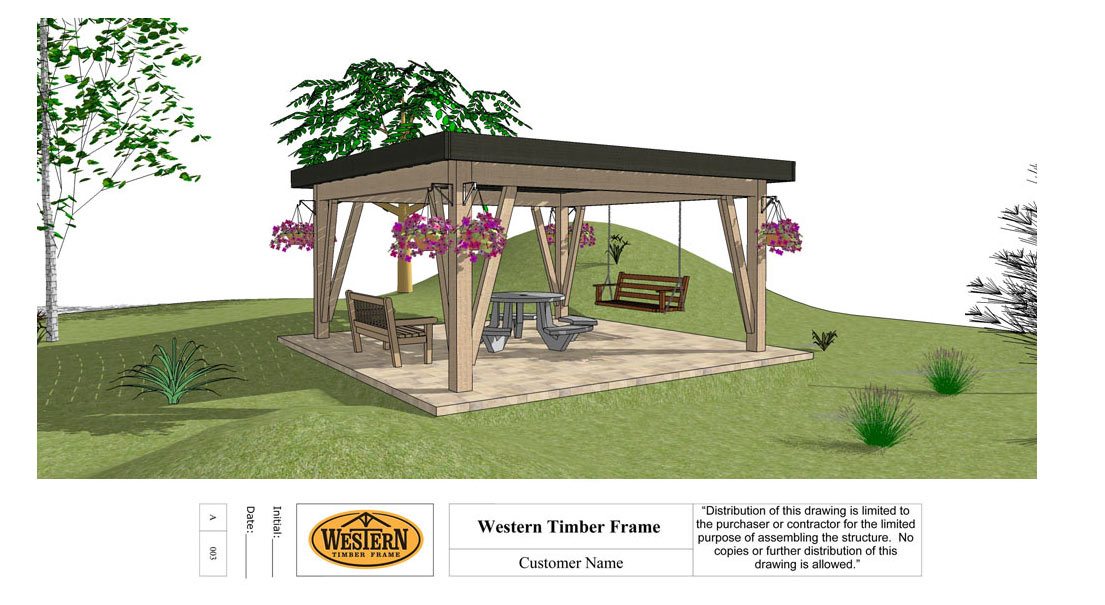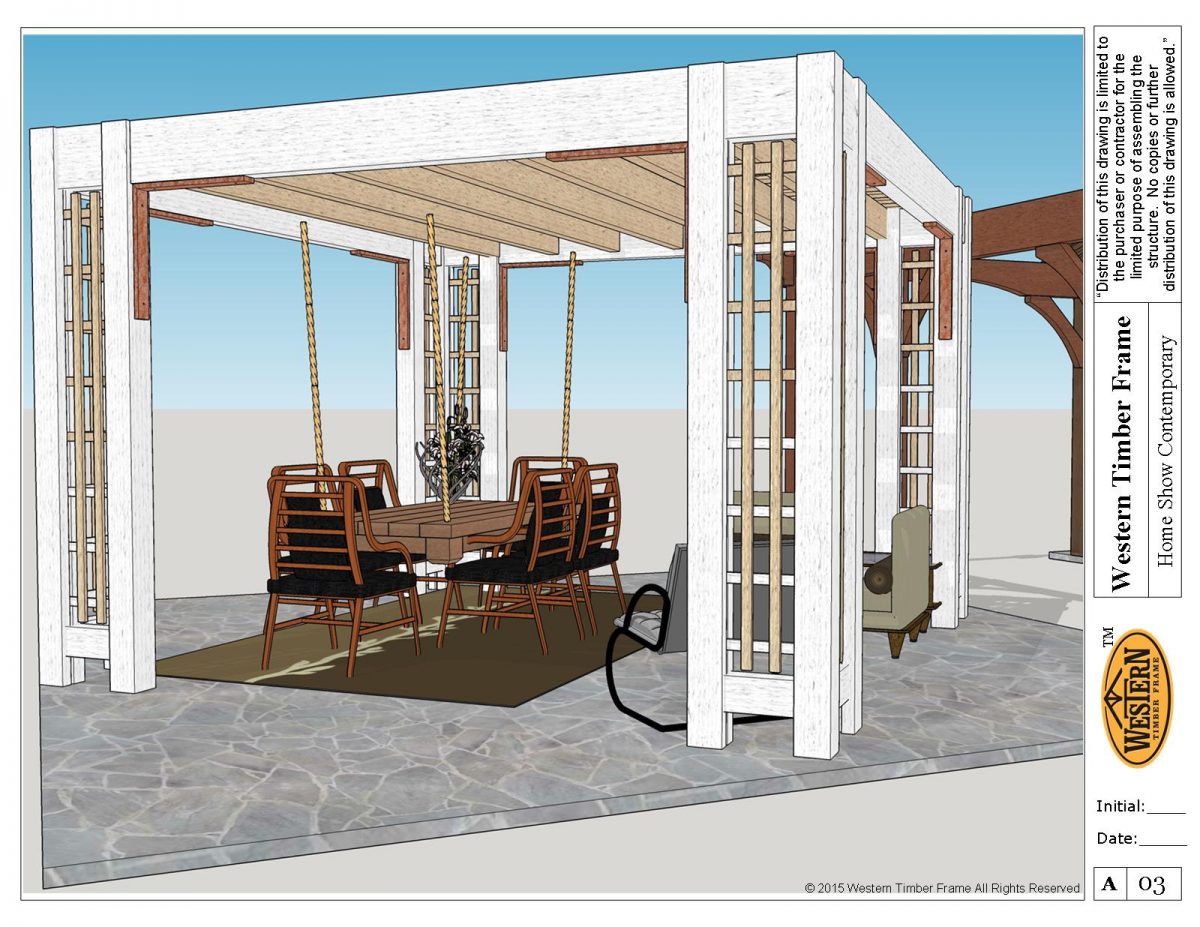 At Western Timber Frame™ the Contemporary trend prediction for 2015 has held true in design requests for Contemporary outdoor shade structures.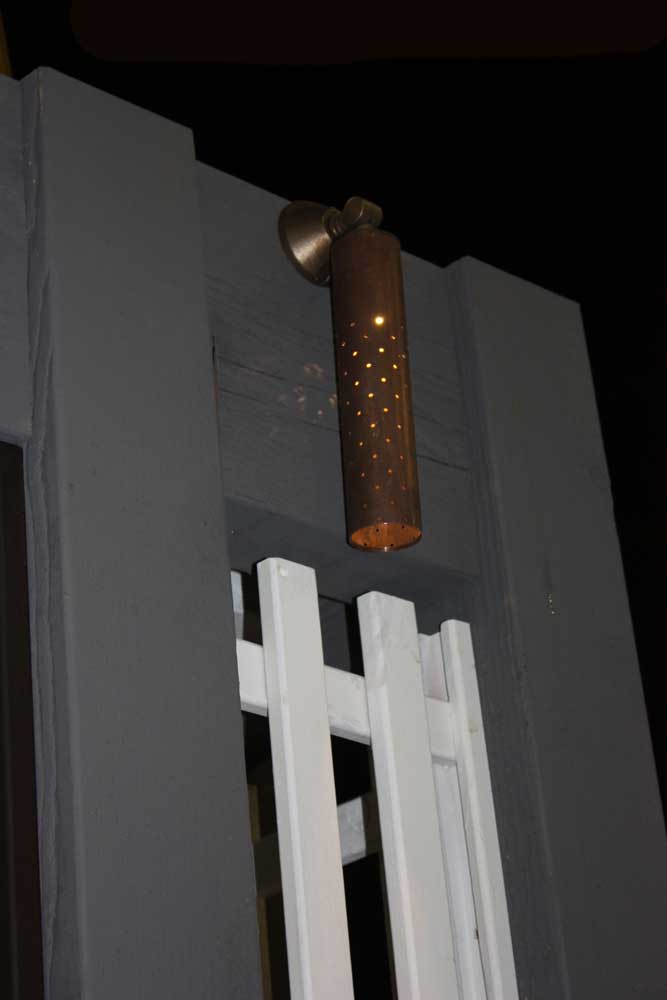 An straight decorative outdoor lighting fixture has an oriental sophisticated flare to this contemporary Canyon Grey DIY pergola kit. The eight white lattice posts offer not only beautiful, eye-catching contrast but it is practical as well for all those green thumb gardeners. Historically, pergolas and garden arbors were enhanced with climbing vines and flowers.
The curved winding pathways in landscape has turned in trend to a rectangular geometry with clean, sleek straight lines, bold edges and angles. Combining old with new, this traditional Spanish or Aztec style outdoor-living place  is a good example of the 2014-2015 trend having a taste of Contemporary styled flavor. The DIY attached timber framed pergola kit is finished in a premium high quality UV protective custom stain color interwoven with a outdoor sun shade canvas.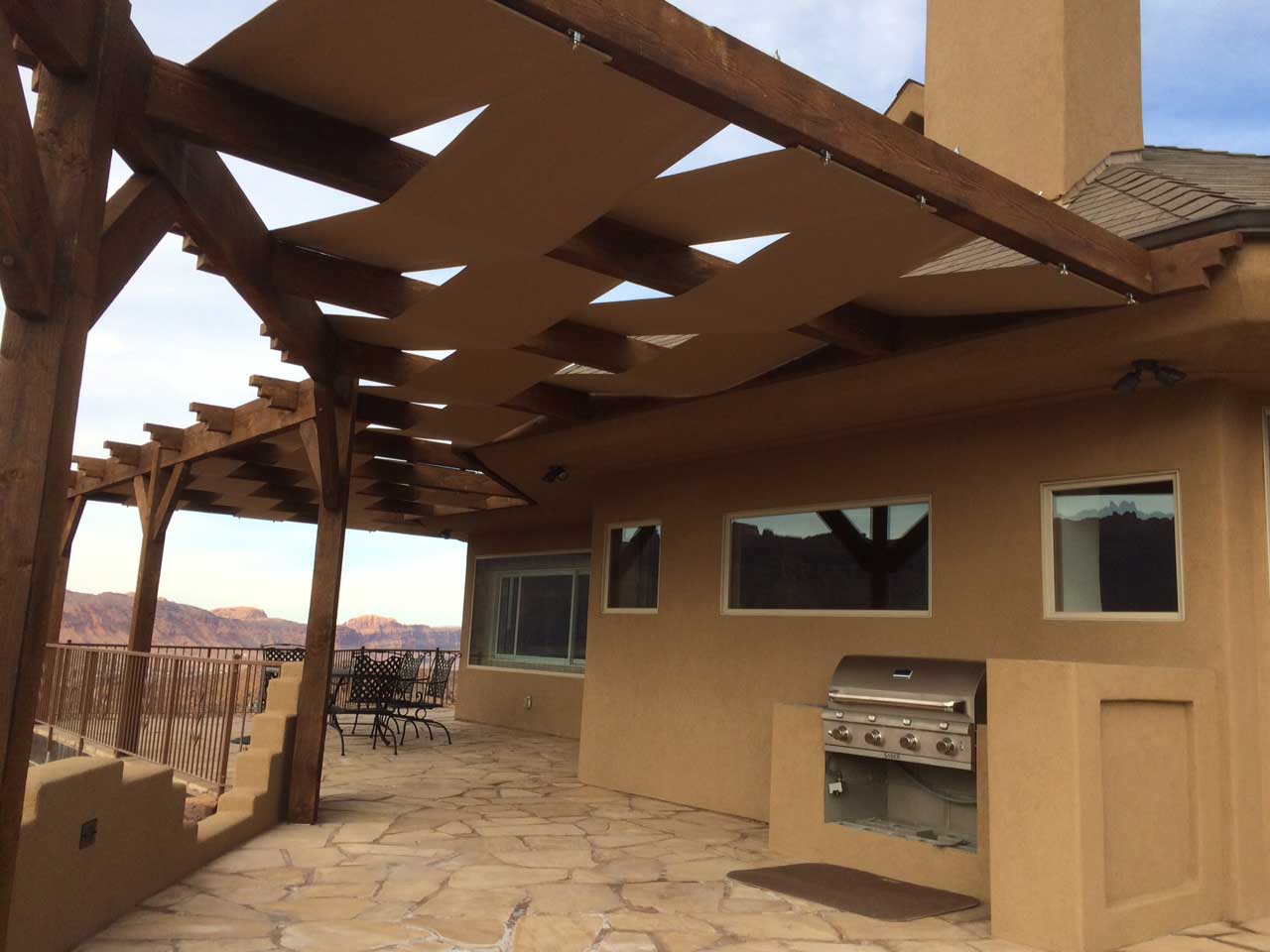 Last years outdoor living trends has proven there is an increased enthusiasm in spending more time outdoors and enjoying the pleasures of home with family. Enhancing personal outdoor space is the key to taking healthier living to a whole new level.
[/fusion_builder_column][/fusion_builder_row][/fusion_builder_container]